With this baked crusted pasta and cauliflower recipe, you'll be happy to eat vegetarian tonight.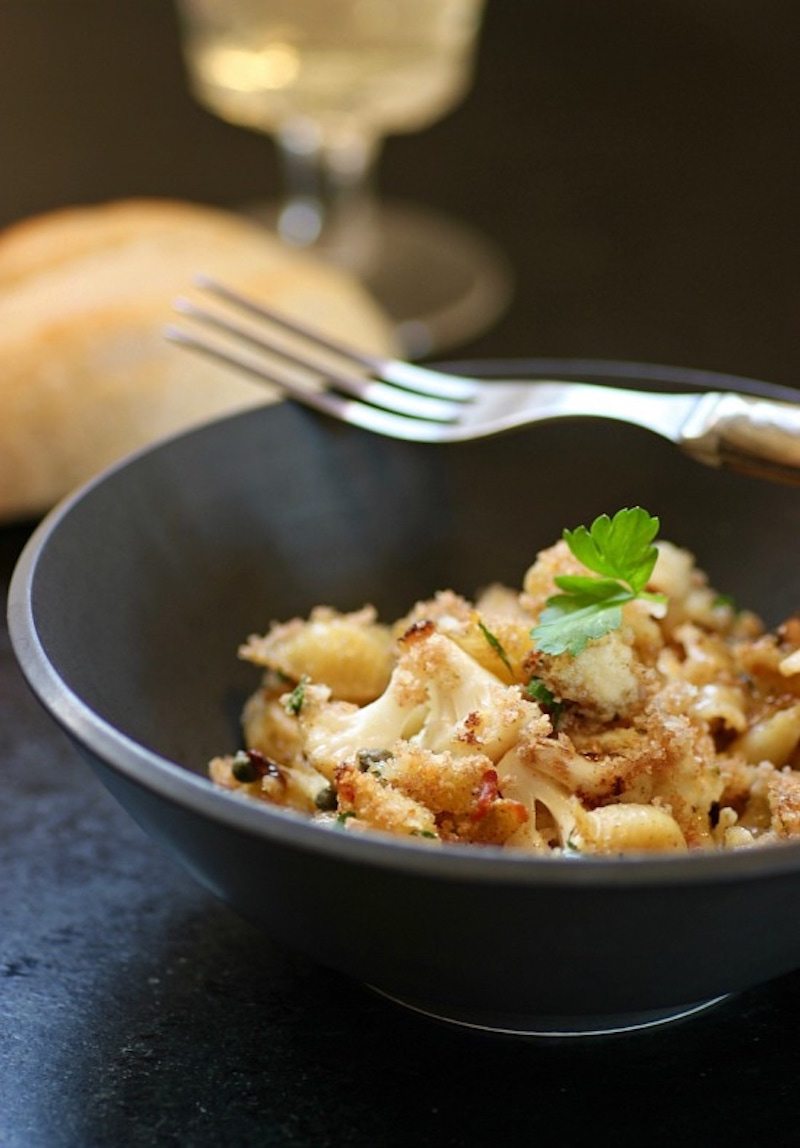 This week I prepared several old favorites, but I also made, for the first time, this recipe for Baked Crusty Pasta Shells and Cauliflower. It's fabulous on a cold, dark February night in Minnesota, and for those in my family that are eating less meat or none whatsoever. Anything made with salty capers, lemon zest and fresh ricotta is a winner, as far as I'm concerned. Yes… I'll be making Pasta Shells with Cauliflower again.
(NOTE) When purchasing the ingredients for this recipe, my cheesemonger suggested I cut back on the Fontina Val d'Aosta, which is pricey. I used half the amount that is shown in the original recipe below, and replaced the remaining 5 ounces with a container of pre-grated cheeses that included fontina in the mix. I had no complaint with doing that nor with the results. I loved this pasta.
See Also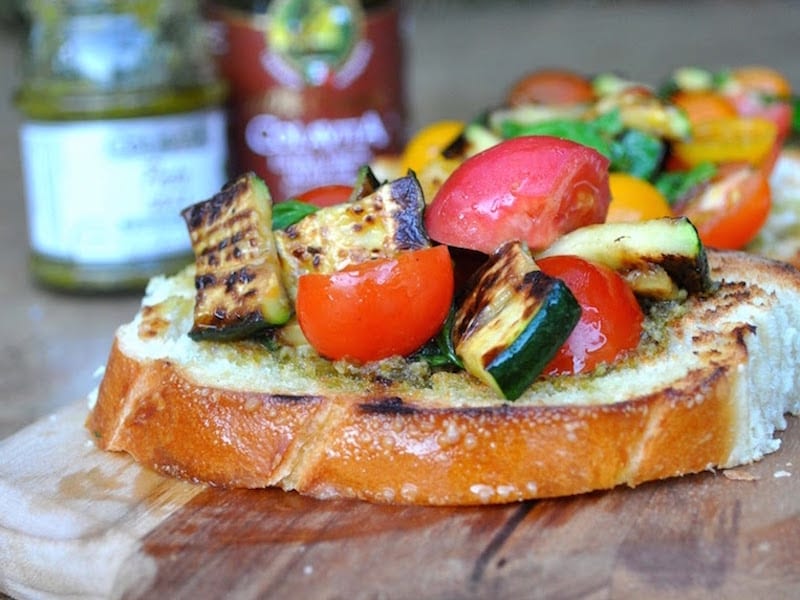 Print
Author:

Eileen Troxel

Category:

Main
• Kosher salt
• Freshly ground black pepper
• 3/4 pound medium pasta shells
• Extra-virgin olive oil
• 2 1/2 pounds cauliflower (cut into small florets (1 large head))
• 3 tablespoons roughly chopped fresh sage leaves (I substituted 2 tablespoons rubbed sage)
• 2 tablespoons capers (drained)
• 1 tablespoon minced garlic
• 1/2 teaspoon grated lemon zest
• 1/4 teaspoon crushed red pepper flakes
• 2 cups freshly grated Italian Fontina Val d'Aosta cheese (10 ounces with rind… see NOTE above)
• 1 cup (8 ounces fresh ricotta)
• 1/2 cup panko (Japanese bread flakes)
• 6 tablespoons freshly grated Italian Pecorino cheese
• 2 tablespoons minced fresh parsley leaves
Instructions
Preheat oven to 400?F.
Fill a large pot with water, add 1 tablespoon of salt and bring to a boil. Add the pasta and cook until al dente, according to the instructions on package. Drain and pour into a very large bowl.
Meanwhile, heat 3 tablespoons of olive oil in a large (12-inch sauté pan over medium-high heat, add half of the cauliflower in one layer and sauté for 5 to 6 minutes, tossing occasionally, until the florets are lightly browned and tender. Pour the cauliflower into the bowl with the pasta. Add 3 additional tablespoons of olive oil to the pan and add the remaining cauliflower. Cook until browned and tender; add to the bowl.
Add the sage, capers, garlic, lemon zest, red pepper flakes, 2 teaspoons salt and 1 teaspoon black pepper to the bowl; stir gently to combine. Stir in the Fontina. Transfer half of the mixture to a 10 x 13 x 2-inch baking dish. Spoon rounded tablespoons of ricotta on the pasta and spoon the remaining pasta mixture on top. Combine the panko, Pecorino, parsley and 1 tablespoon of olive oil in a small bowl and sprinkle it evenly on top. Bake for 25 to 30 minutes, until browned and crusty on top. Serve hot.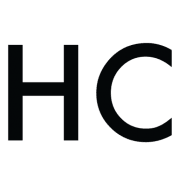 Eileen Troxel
I grew up in the Amana Colonies in Iowa; a German community made up of seven villages, where gardening, cooking, and hand-made were the center of our lives. I went on to study fiber at the Kansas City Art Institute and for many years created one-of-a-kind, crocheted linen bags that were sold through galleries, museums, and boutiques across the country. I have also restored Oriental rugs, done graphic design, worked as a colorist, catered, consulted (on whatever...) and raised two beautiful daughters. I now spend my days in my kitchen baking and asking myself, "Why didn't I go to France and study pastry?" I am now making up for lost time, sharing with you what I love to do most in the kitchen.