A delicious recipe for Malay chicken that can be cooked or baked. The coconut sauce is used to tenderize and make the chicken succulent and flavorful.
By Ann Low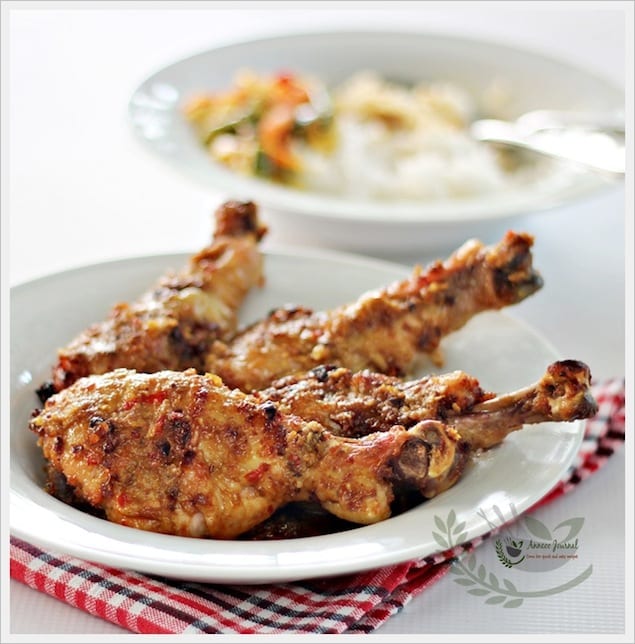 I enjoy Malay food but most of the time I don't exactly know the name of the food. I first came to know this Ayam Percik from a friend who posted the recipe. This chicken is so delicious and I like that it's easy to bake or grill. Normally this Ayam Percik is grilled over a low charcoal fire. I used chicken drumsticks and marinated with half of the coconut sauce overnight and it took about 40 minutes to bake.
Ayam Percik: Coconut Spiced Chicken
Delicious Malay chicken that can either be cooked or baked. The coconut sauce tenderizes and makes the chicken so succulent and flavorful.
Ingredients
4 Chicken drumsticks (about 1kg)
Marinade:
5 stalks Lemongrass, white part only, chopped
80g Shallots, chopped
4 cloves Garlic
3tsp Fresh Turmeric powder
20g Fresh Ginger, skinned & chopped
4 Red chillies (also added extra 1 tbsp chilli paste - optional)
120g Coconut milk
3 tbsp Olive oil
1 tbsp Salt (I used ½ tbsp)
1.5 tbsp Sugar
1 tsp Fish sauce
Instructions
Grind the marinade into paste.
Rub through the marinade on the chicken drumsticks and refrigerate overnight.
Bake chicken drumsticks in 180C preheated oven for about 40 minutes or until cooked through.
Turn the drumsticks and brush with marinade every 10 minutes.
Notes
I used half of the marinade on the chicken meat. Keep the remaining marinade in a separate bowl for brushing during the process of baking
See Also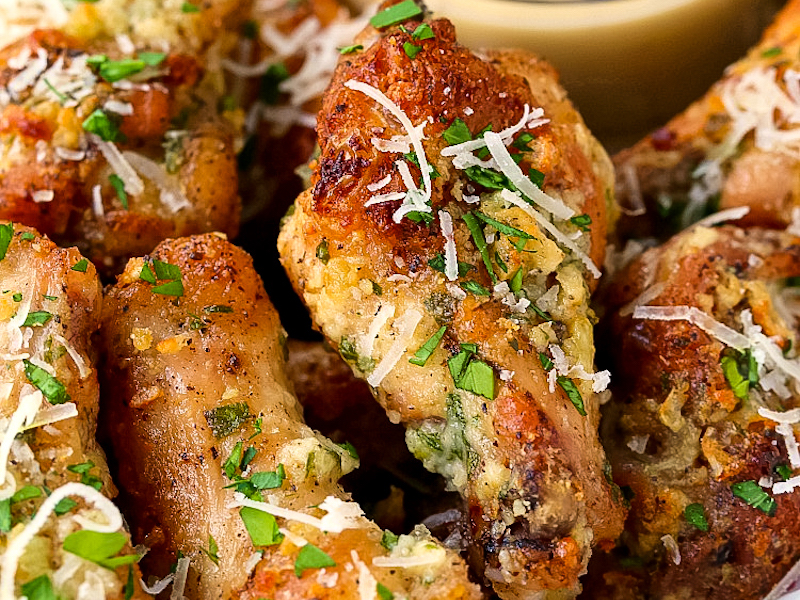 Ann Low
Ann Low is the author of Anncoo Journal, and loves to bake and cook for both family and friends. She acquired a strong passion for culinary skills from a very young age by watching her grandmother prepare delicious meals for the family. Ann believes that baking is an art and she wants to share her baking and cooking experiences with everyone in the world.