The ridiculous creaminess of avocado in this pound cake creates a rich, smooth batter with a hint of sweetness that will leave you satisfied with a giant grin. If there are any leftovers, use this loaf as the bread for delicious french toast.
By Kelly Morrison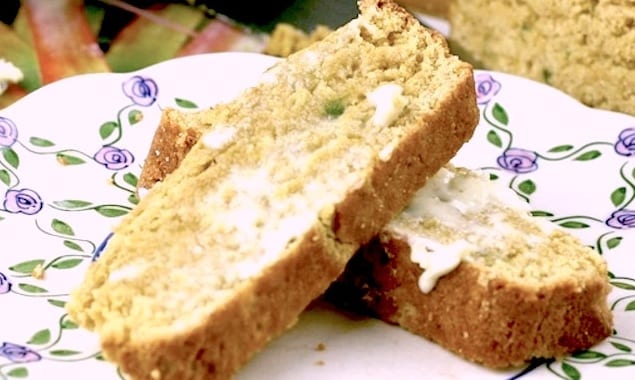 Avocado Pound Cake
Ingredients
1 cup mashed avocado
⅓ cup or sugar
¼ cup brown sugar
1 tablespoon 2 eggs
1 teaspoon vanilla extract
1 cup white whole wheat flour OR ⅔ cup almond meal plus ½ cup coconut flour
½ teaspoon baking powder
¼ teaspoon salt
Instructions
Preheat oven to 350°F. Grease a loaf pan and set aside.
In a large bowl, combine the mashed avocado, erythritol or sugar, brown sugar or erythritol plus molasses, egg replacer or eggs, and vanilla extract and still until completely smooth and combined. Set aside.
In a medium bowl, combine the flour, baking powder, and salt. Adding to the avocado mixture and stir until completely combined. Spread the batter into the prepared loaf pan and bake in the oven at 350°F for 40 to 45 minutes, or until a toothpick inserted into the center comes out clean. Let cool completely before cutting into slices. Devour.
Kelly Morrison
At the age of thirteen, Kelly Morrison founded Foodie Fiasco, a popular healthy recipe website that provides the ultimate guide to having it all: happiness, decadence, and loose pants. Five years later, she currently resides in West Hollywood, CA, where she spends her days developing recipes, photographing food and her cats, and writing bios in the third person.