While in reality these Alto Adige wines are great throughout the year, these three grapes have tantalized our tastebuds this summer and are perfectly light and refreshing for the season.
Let's take a break from rosé (Blasphemous you say? Balance is key.) and try these brisk Alto Adige grapes from the Italian Alps. Each bottle below is complex, but still so refreshing that it can be poured for the rest of the hot summer. Plus, they easily pair with favorite food of the season or can be enjoyed with nothing but some fresh air and the view from the patio.

Sylvaner
If you're looking for lots of refreshing acidity and minerality, this white wine grape is for you.
2015 Pacherhof Sylvander, DOC Alto Adige: $22
One whiff will give you the bright notes of this wine mingled with scents of tropical fruits. It's cool, complex acidity makes it perfect on its own or as an aperitif. It can also easily be paired with grilled vegetables, seafood or chicken.

Schiava
This indigenous Alto Adige grape is a staple of the region and is a red wine known for its light body, low tannins and big, bright red berry flavors. It's what we like to call "juicy". Serve these wines with a slight chill.
2015 Larcherhof St. Magdalener Classico, DOC Alto Adige: $14
With 97% Schiava and 3% Lagrein, this ruby red wine comes from 70 year old vines. Aromas come off as fruity, floral and slightly earthy with fresh fruit tastes on the tongue that finish with subtle tannins and a spike of acidity. We paired this wine with a salty cured meat, cheese and tomato sandwich. It was perfection! Which leads us to say, this is our new go-to picnic wine.

Sauvignon
We've all heard of this grape, but in Alto Adige is means something very different than in California or New Zealand. Plus, it comes without the word "blanc" at the end. Look for the typical refreshing notes of green apples, lemon zest, and grass, but also find elements distinct to the Alto Adige terrior. You might find more herbal, floral or even berry notes or tastes in these bottles.
2016 Cantina Valle Isarco Sauvignon, DOC Alto Adige Valle Isarco: $14
Grown in sandy, clay soil, this wine is aged on the lees without malolactic fermentation. It will not be creamy or buttery, but the perfect refresher on a hot day. Enjoy this wine on the beach with your favorite seafood and summer vegetables.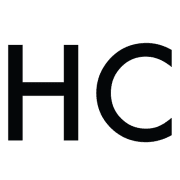 Honest Cooking
The Honest Cooking editorial team handpicks inspiring culinary stories to share with you that we think are beautiful. As an international online culinary magazine with the ambition to truly change the face of online food media we hope to create an inspiring place for serious culinary debate, salivating recipes, interesting food news and international food-fun.