January 19th is Popcorn Day and we are so down to celebrate. Check out these sweet and savory popcorn recipes that are more exciting than just digging into a buttered bowl of warm kernels.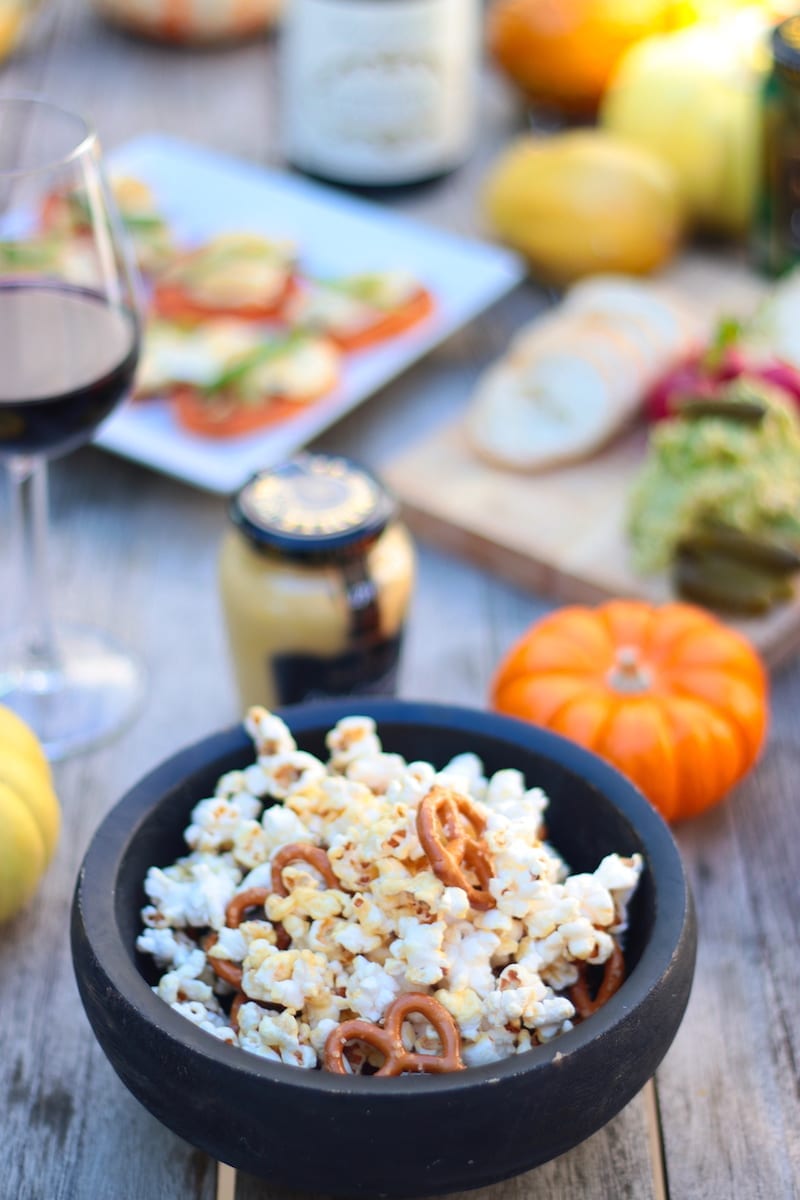 Honey Mustard Pretzel Popcorn
This popcorn is not just for watching movies. It makes for a perfect party snack or appetizer with fun, crunchy texture and big flavor. See the recipe here.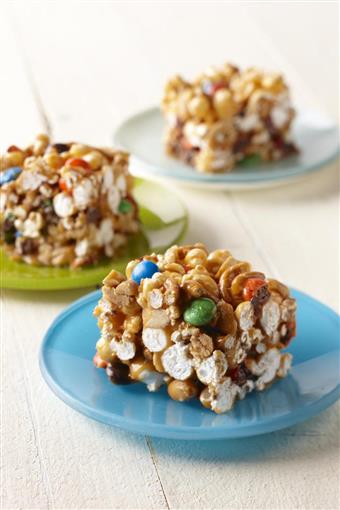 www.karosyrup.com
Sweet Popcorn Bars
Sweet and salty, these popcorn bars are such a fun dessert to devour. See the recipe here.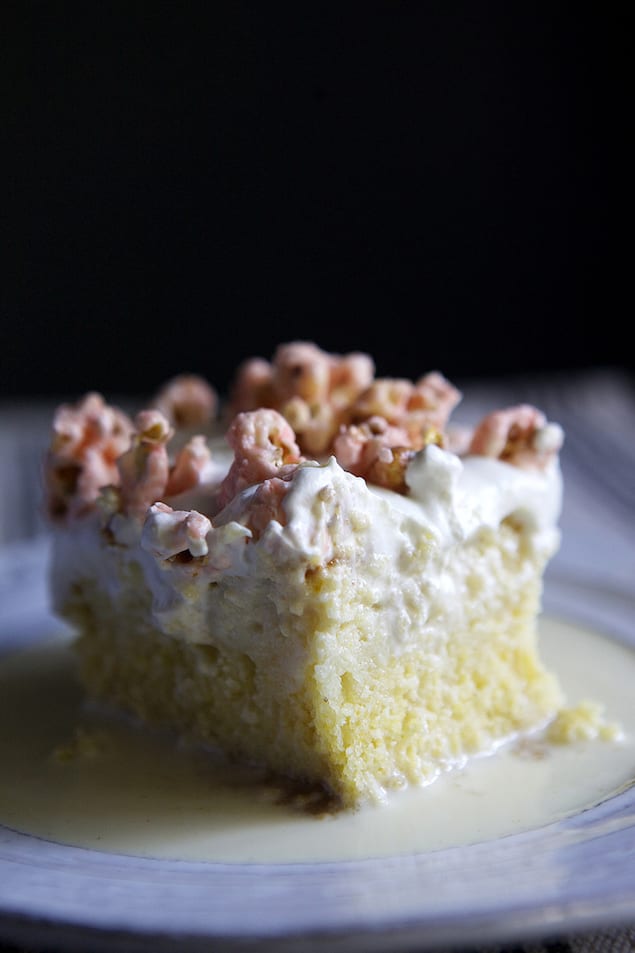 Tres Leches Cornbread Cake with White Chocolate Cherry Popcorn
Far too often, tres leches cakes are cloyingly sweet, but the cornmeal adds a much needed balance that catapults tres leches into the upper echelons of dessert enjoyment. Top with maraschino inspired popcorn for more corn and great flavor. See the recipe here.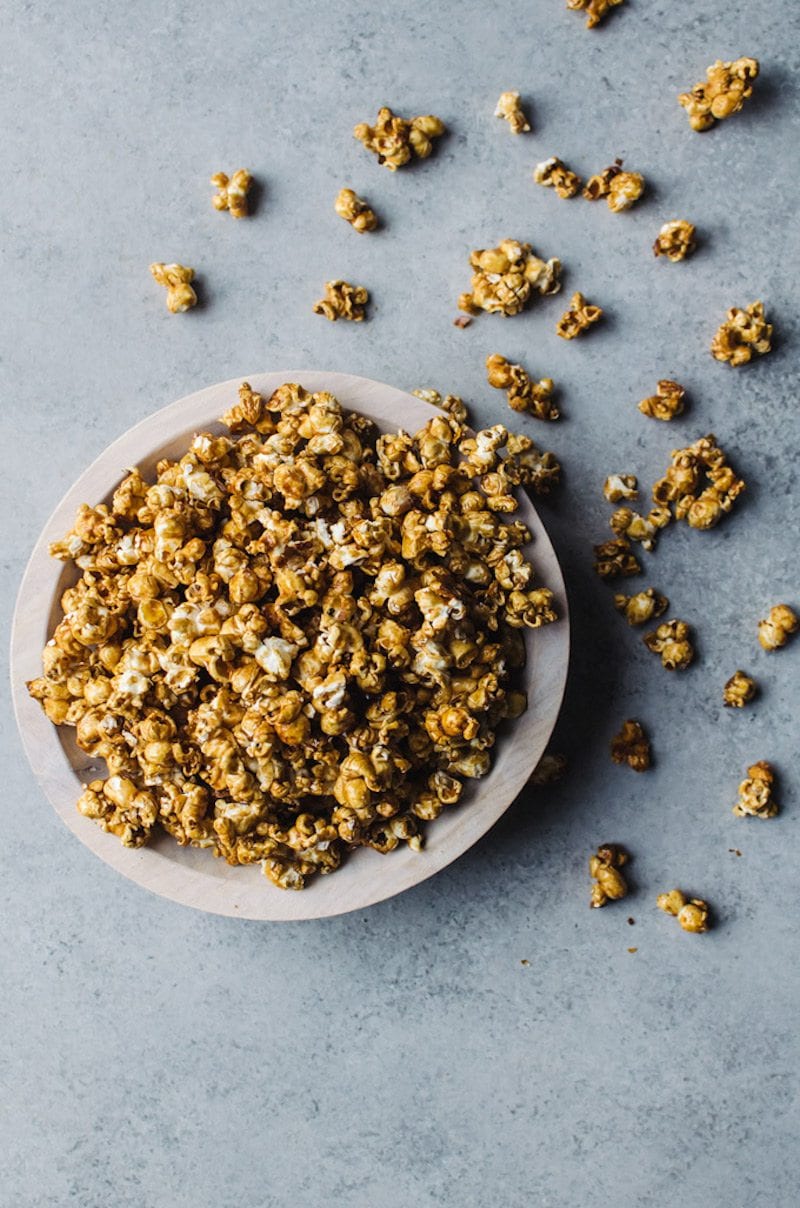 Boozy-Inspired Hot Toddy Caramel Popcorn
New popcorn flavor alert! Hot toddy and caramel popcorn meet to create this unforgettable and cozy hot toddy caramel popcorn. Is there anything better than a boozy cocktail-inspired caramel popcorn? See the recipe here.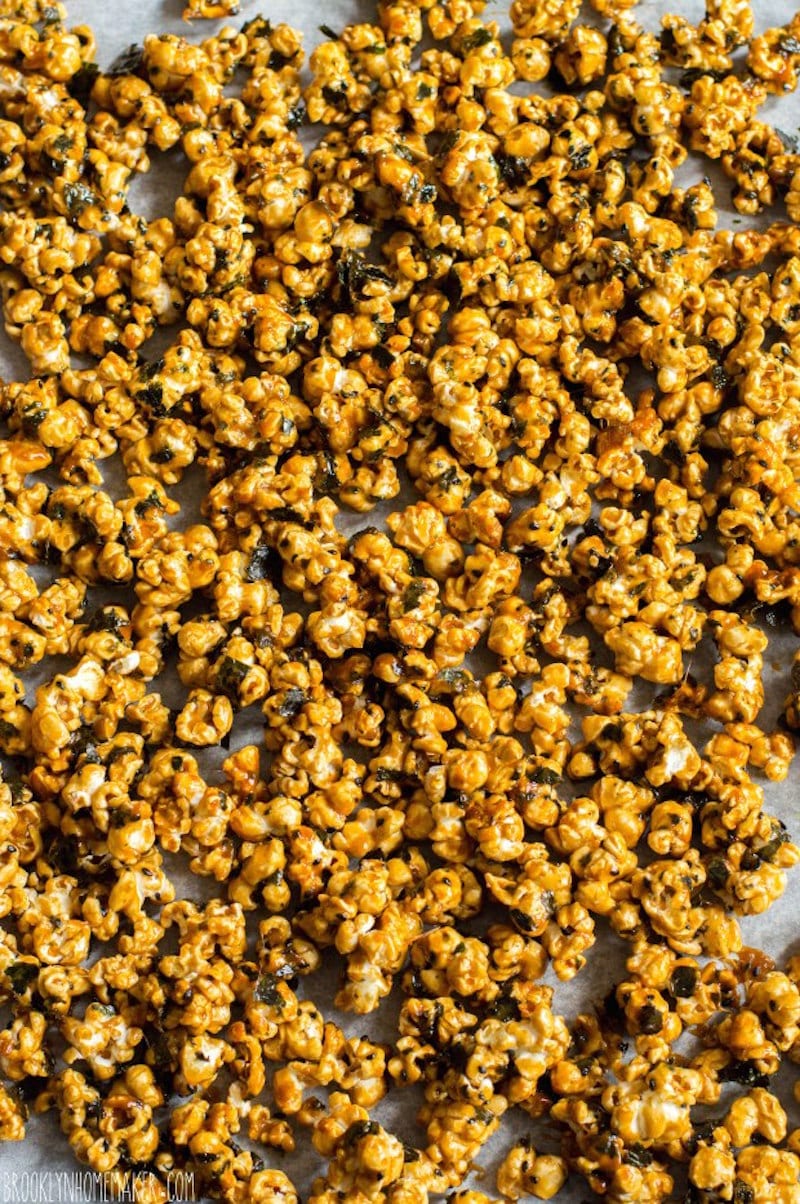 Sweet and Salty Nori and Black Sesame Caramel Corn
Sweet, salty, and so deliciously complex tasting, this caramel corn is made with nutty sesame oil and nori flakes. See the recipe here.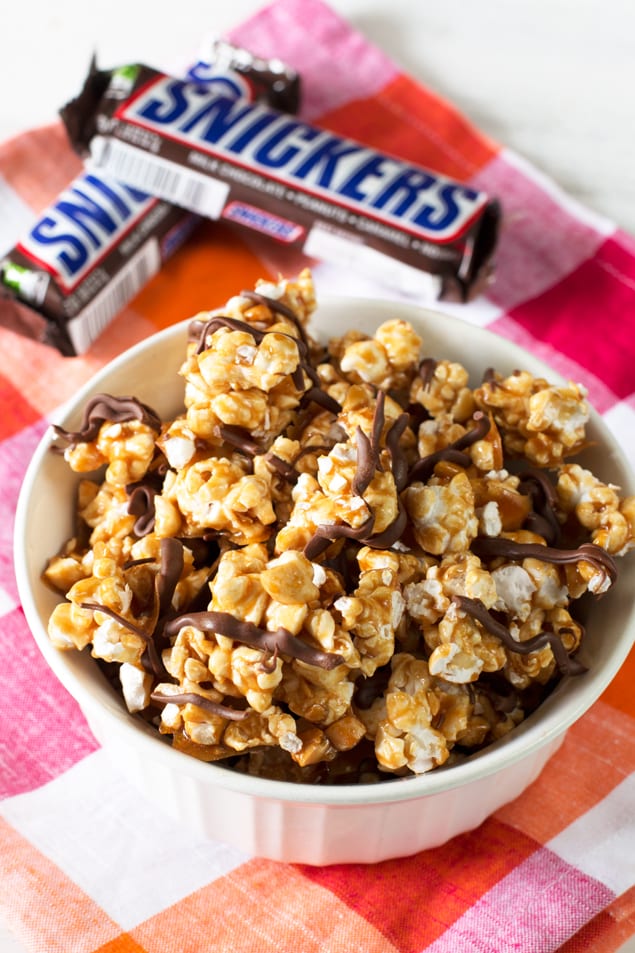 Snickers Caramel Corn
Sweet and salty Snickers caramel corn has everything that is in the candy bar chocolate, caramel, and peanuts, but in one delicious snack. See the recipe here.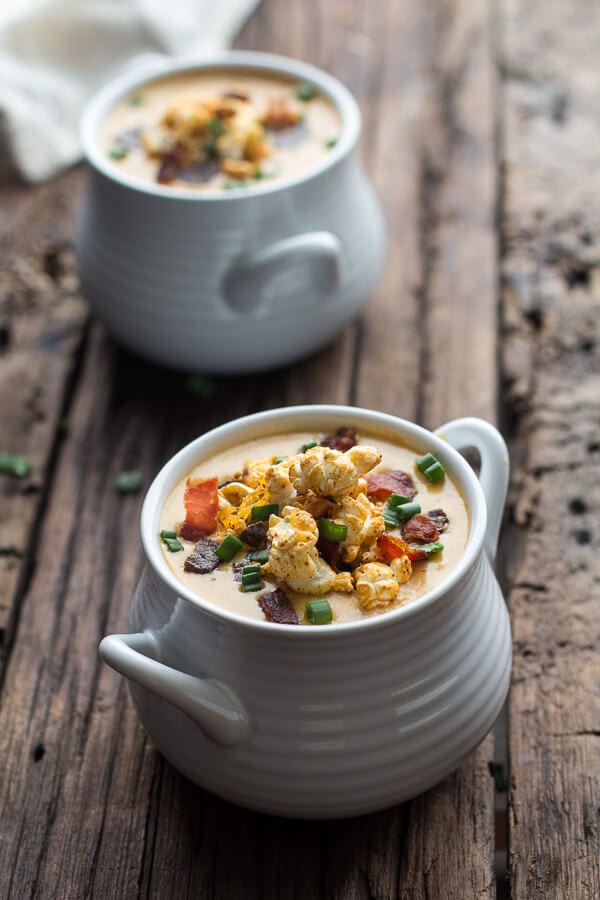 www.halfbakedharvest.com
Cheddar Ale Soup with Chili Cheese Popcorn
Top your next bowl of soup with crunchy popcorn for a delightful garnish. See this recipe here.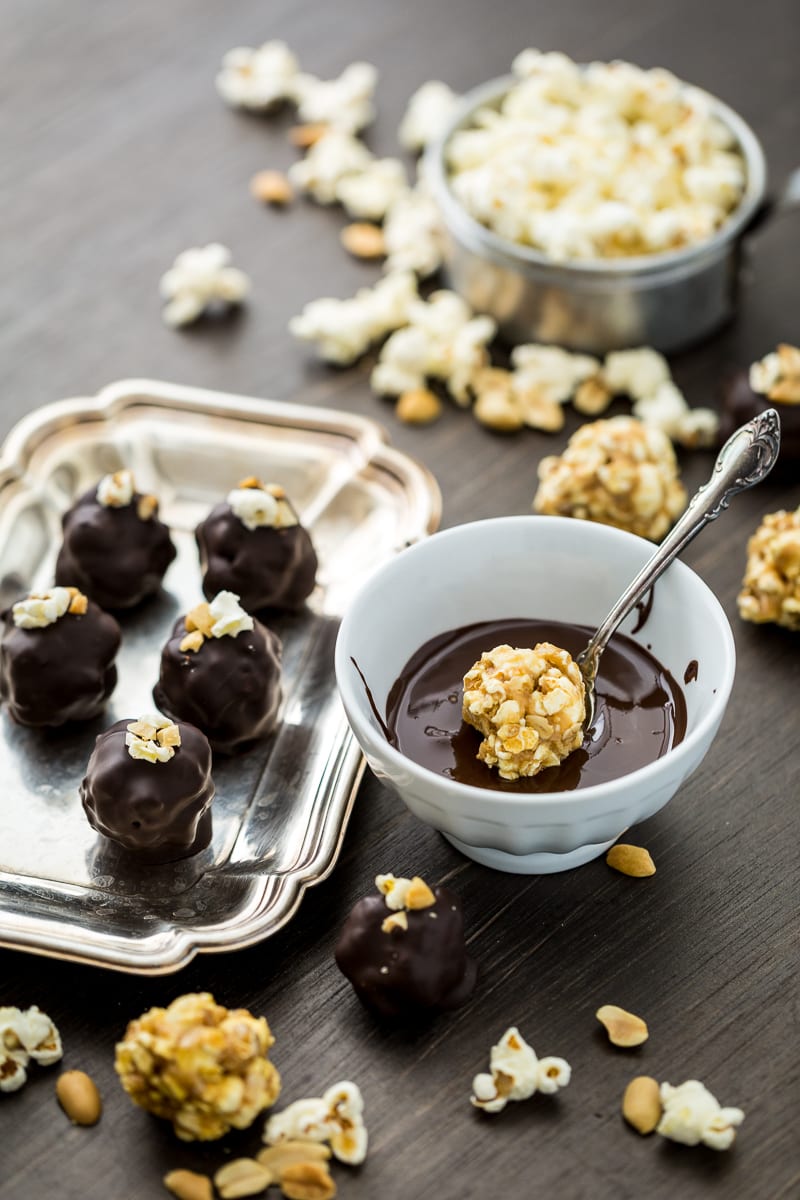 www.keepinitkind.com
Chocolate and Peanut Butter Chocolate Truffles
They're like buckeyes, only BETTER. See the recipe here.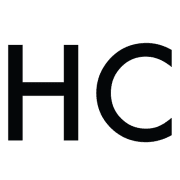 Honest Cooking
The Honest Cooking editorial team handpicks inspiring culinary stories to share with you that we think are beautiful. We strive to create an inspiring place for culinary exploration, salivating recipes, interesting personalities and stories.