Our friends over at Snooth takes us on a trip through Portugal to pick out some wines to get any budding oenophile excited about discovering Portugal's great vinous treasures.
With all the recent focus on things like Chardonnay and white Rhône blends, it's easy to overlook the fact that not every region or variety is so widespread to warrant two weeks of intense inspection. By that same token, there can be a propensity to over do the focus on those wines that have big followings at the expense of the little guys. Not to call Portugal a little guy, but wine wise they sort of are.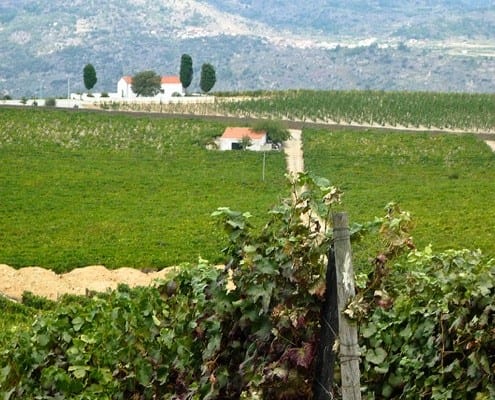 That doesn't mean that Portuguese wines aren't worth checking out. As I've said before, they can be exceptional and because they are not hugely popular, they can also be great values. Today let's swing through Portugal and pick out some wines to get any budding oenophile excited about discovering Portugal's great vinous treasures.
Photo courtesy willia4 via Flickr/CC
Douro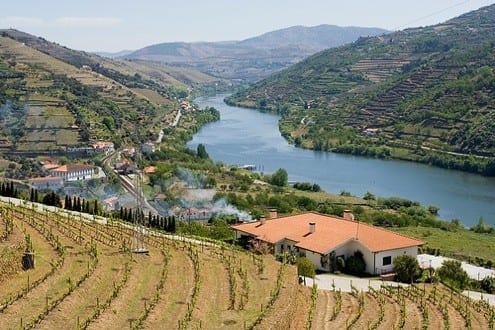 The Douro is home to Portugal's most famous wine, the dessert wine known fittingly enough as Port. What people don't always realize is that there is a thriving table wine industry in the Douro as well. Using the same grapes that form the basis of Port, mainly Touriga Nacional and Touriga Franca, many wineries produce exciting, character-filled reds that are rich, muscular and spicy. These are some of the most exciting wines in Portugal, filled with a uniquely Portuguese flavor!
Two to try:
Photo courtesy of mava via Flicker/CC
Vinho Verde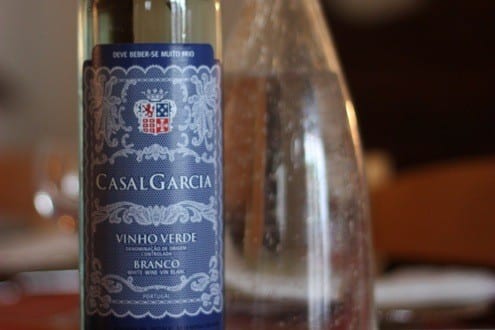 For popularity, no other Portuguese table wine can match Vinho verde. This is the name of the wine as well as the region. Contrary to what we tend to find on shelves here in the U.S., Vinho Verde is produced in red, white, and even rosé iterations. The success of Vinho Verde stems as much from the wine's price – it is awfully affordable – as its character: light, refreshing and with a hint of fizz.
Vinho Verde is so affordable because it is produced from less ripe grapes, resulting in unmatched freshness and modest alcohol levels, perfect for summer sipping.
Two to try:
Photo courtesy of @rgs via Flickr/CC
Palmela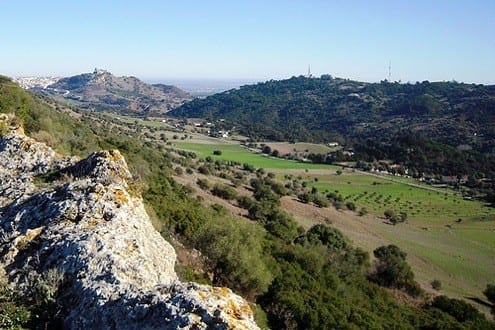 Talk about under-recognized regions. With a name as familiar as Palmela, it's a bit surprising that this region has not become more well known in the states. This region is home to one of the world's great dessert wines, and no it's not Port. I'm talking about their reds wines at the moment. Palmela is a region with a rich assortment of indigenous vines, which generally produce a nice, medium-bodied and red-fruited style of wine. The Castelao grape is one of the stars of the region, though you are as likely to find a little Cabernet here as other important reds such as Alfrocheiro and Trincadeira.
Two to try:
Bacalhoa Vinhos Garrafeira Palmela
Photo courtesy of gustty via Flickr/CC
Setubal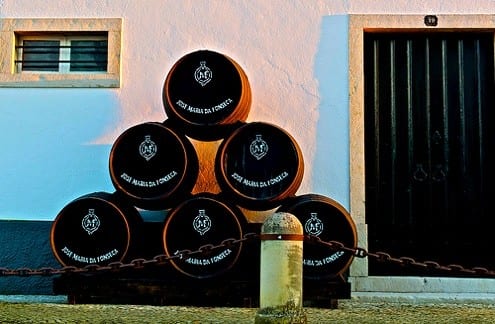 Since we are down in Palmela on the Atlantic Coast of Portugal, it is fitting that we look at Palmela's neighbor: Setubal. This is the land of fortified muscat wines, and they can be fabulous. Muscatel de Setubal, as the wines are known, are wood-aged Muscats that are capable of aging well though they do show classic orange, apricot and floral notes from release. It is a rather unique style of wine and one dominated by a single producer: Jose Maria da Fonseca, who is credited with developing this style of wine. It's a rare treat and a great and, until recently, very affordable choice for a celebratory wine, especially if you were born in a global craptastic vintage like 1965!
Two to Try:
JM da Fonseca Moscatel de Setubal
Photo courtesy of pedrosimoes7 via Flickr/CC
Dao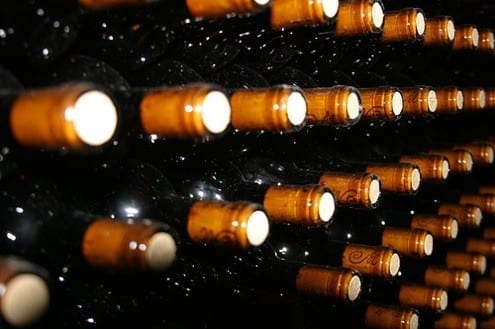 My final stop today is in the Dao, centered in Portugal's north and just south of the Douro. With such close proximity to the center of Port production, it's no surprise to find Touriga nacional here. What may be surprising, and certainly contributes to the character of the wines, is the prominence that Tinta Roriz has here. That's Tempranillo when it's planted cross the border! The Tinta tends to lighten up the character of the Dao wines, proving to be the perfect foil for the  earthier, more tannic Touriga nacional. These are lovely wines on release, with many having been aged for several years in barrel and in bottle at the winery. Earthy and lightly spicy, they are classic European table wines and particularly adaptable on the table.
Two to try:
Photo Courtesy of jpvargas via Flickr/CC
Want to Learn More?
Be sure and check out Italian White Wines Worth Tasting!
You might also like:
– 7 Mistakes Wine Drinkers Make
– Wineries Owned by Rockstars
– Weird Wine Pairings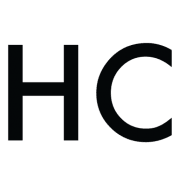 Snooth.com
Snooth, the world's most comprehensive wine site, hosts the largest online wine community and features reviews and local prices for millions of wines.