Weekend Reads brings you longform features from Honest Cooking's first iPad Magazine, which you can download for FREE here.
By Katrina Meynink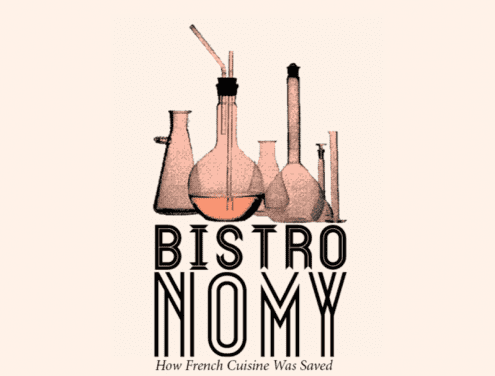 France is a country of hedonism. It is ludicrous. If you couldn't see it with your own eyes, smell it, touch it and taste it, you would think it a poetic figment of your dreams. But it is there, beautiful beyond words, and at its beating heart a cuisine that has endured the sort of reputation highs and lows to rival Hollywood. But bistronomy, an offering of experimental haute cuisine at affordable prices, is breathing new life into the staid restaurant scene, returning France to its rightful shining place on the culinary map.
France was long considered the culinary pacesetter. The rigours of the kitchen offered the technique and discipline that chefs esteemed too and the cuisine we often dreamt of eating; an idealized and glamourized lifestyle of truffles and turbot, fois gras and foams, a world where Michelin ruled the scene. It was the country in which many of us had a culinary awakening, that moment where the room goes quiet and a dish, or a taste, completely and resolutely changes your relationship with food. Then something happened. In the early 90s people began to question whether French cuisine had lost its shine. According to Gopnik, a writer for the New Yorker "it had become rigid, sentimental, impossibly expensive and dull." Eating in France had run aground, becoming synonymous with a kind of culinary lethargy. Francophiles would stand by its food and yes it was great for those who shopped for cheeses, macarons, breads, or the odd terrine, but dining out had become regimented and stultified. Divorced from reality, top chefs were declaring bankruptcy and like dominoes, the 'great' began to fall. The white tablecloths were thinning and bistros, brasseries and cafes were closing at an alarming rate amidst the combined mass of culinary and economic woes. And the final nail in the gustatory coffin, Spain had eclipsed France as the culinary leader. The rest of the world had moved on into a different era of eating, and this teacher, this leader on our culinary path, was suddenly someone we had outgrown.
Then in 1992 Yves Camberbord, a student of cooking heavyweight Christian Constant, opened a small restaurant La Régalade in the 14th arrondissement on the outskirts of Paris. It looked like your grandmother's kitchen with lace curtains, tables devoid of linen, and pared back surrounds. Taking his teacher's penchant for rebellion, his concept was simple. Throw out all formal Michelin driven dining rules and serve haute cuisine in a bistro setting at ridiculously low prices so that everyone could afford to gather around the table.

Tremors were felt.
This was not dining in Paris.
Joel Rubechon walked into Camberbord's kitchen and claimed in no uncertain terms that his concept "would never work". The setting and service was too casual, the prices jaw droppingly small and the cooking confusingly as phenomenal as any starred establishment. But others followed, and the movement acquired the moniker bistronomie, as its popularity continued to spread. Paris was experiencing a culinary revolution where Michelin was no longer the one pathway to glory. In many ways its stars had morphed to represent a foregone era of fine dining rather than any kind of symbol of France's gastronomic panache.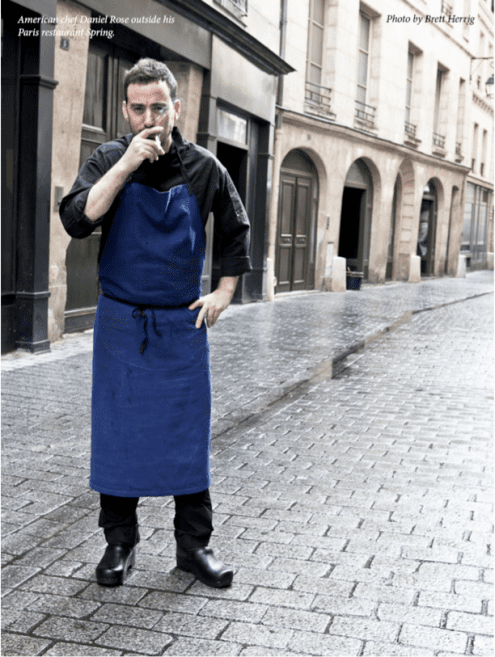 Bistronomy challenges the status quo to give diners a better, more edited eating experience. The food is French, with the liberty of creating a new identity for French food, one that combines the layered artistry of a composer with the passionate tradition of a grandmother and a teenager's contrarian flair. And most importantly, it is all about the customer. Respect for the people and love, life, and family, with a biblical fanaticism for cooking.
And they would want to love it. Most operate out of kitchens half the size of a street stall in "where is it?" featureless locales. They are destination restaurants that feel like your favourite neighbourhood local. They are relatively small, seating between 10 and 40 people, the menus are set and delivered to bare tables on basic flatware by a skeleton staff. According to Wendy Lyn, of the prolific website The Paris Kitchen, the food and flowing wine, not the periphery, is the focus. "Location is secondary. Decor is secondary. The food not the thread count of the linen tablecloths is what truly counts. The chefs live and breath for what they are doing and you can feel it in the food. You can feel it the moment you walk in the door."
To define bistronomy via a 'formula' however would be shortsighted. It is not to be mistaken for trend, hype or the latest fad like rustic drinks in jam jars. Bistronomy is markedly different. It is a fluid entity, a culinary ethos based on the tenements of freedom, spirit, conviviality and heart. Once again it isn't just the way French chefs prepare food that sets them apart from the rest of humanity; it is the way they think and talk about food. The bistronomy experience is simultaneously creative and entirely cerebral. It is a form of gustatory parkour – that wild French thing where people run up walls and gutter-pipes and other bits of infrastructure – except this time it's inventive chefs, free from the rigours of old-school French kitchens and chronic regionalism, creating perfect havoc with our minds, bellies and senses.
See Also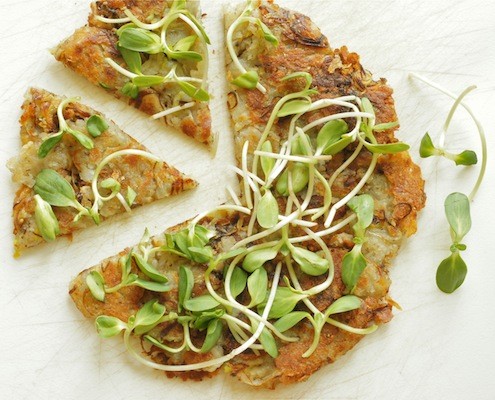 According to Stephan Jego of the famed L'Ami Jean and protégée of Camberborde's, "every chef has their own vision. Like an artist who paints, they have their own way of connecting with locality, culture and people through their food – their canvas. We are spiritual brothers with similar beliefs in our approach but we all do our own food." Nothing is scorned as a sin against convention. It isn't rigid. It's natural, an almost instinctual culinary dialect brimming with informed technique and passion. It's a feeling, a continual process of mutual discovery, one Jego claims is "like making love to a woman then discovering she is even more beautiful than when you seduced her."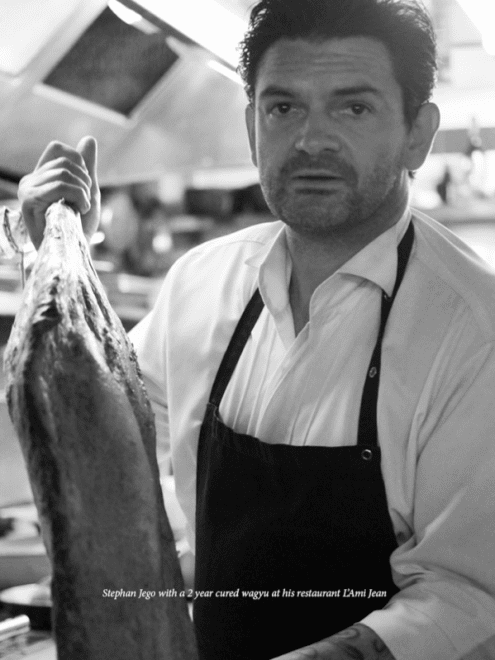 It may be the unconventional (in French terms) progression of the chefs that attributes to this "authentique". Iñaki Aizpitarte, Chateaubriand started cooking at 27, Gregory Marchand, Frenchie had never worked in a French kitchen until he opened his own, Giovanni Passerini, Rino is self-taught, and Daniel Rose, Spring landed from Chicago. Their dishes regularly incorporate the high and low. Street food inspired lobster rolls sit alongside dishes involving consommés, sauces, mousses and soufflés – there is a finite balance between simplicity and technique with that grey matter where in the hands of a great chef the worked food appears to be intrinsically simple on the plate. And overriding all of this is a respect for ingredients and seasonality that extends beyond marketing speak and political catch cries. At Chateaubriand, Inake's dishes are dynamic, inventive and unexpected. A duck soup with smoked eel is a taste revelation while the deceptively simple brill, haricot beans, blackcurrants and chamomile, doused in glorious French butter is a celebration of refinement and enhancement of flavours. Ditto the secreto pork with tomatoes, guindillas and peach; and the riz au lait and lobster marmalade on offer at L'ami Jean.
Bistronomy's detractors claim that it is nothing new or special, that it is merely an extension of moves globally towards more relaxed dining environments and cuisine dictated by suffering economies. France is merely catching up with the rest of the world. But with bistronomy, casual and simple does not come at the expense of formidable culinary technique. There is no denying the craft of the cuisinier and this is what truly sets it apart. They may be throwing out the rule-book in terms of what, when and how they serve but this is not at the expense of 'craft; of dishes that involve chefs knowing how to emulsify, to jell, to stuff and to glaze. They have maintained all the essential elements of keeping the craft of cooking alive. And it is this, along with their finite respect for ingredients and raw materials, which is critical. There is a real danger in the continued chorus of the "simple is best" brigade in flattening the culinary depth of the restaurant industry. To take an example, the food of Inake Aizpitarte, and Stephan Jego is anything but simple. It is a carefully considered exercise in the juxtaposition of complicated textures and flavours and the upmost respect for produce and terroir. Without question there is an artist at work, one that finitely balances simplicity, craftsmanship and flourishes. Nowadays the mouth feel of reductions, emulsions and sauces that have been laboriously refined in the kitchen through diligent skimming and straining is a luxury because of sheer economics. But here, in these spaces they are on offer at affordable prices where the restaurant's survival is a testament to the chef's skills not only in the kitchen but in balancing the books.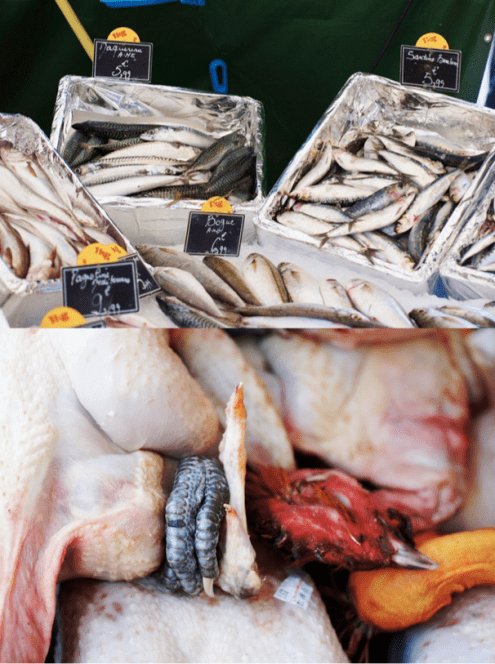 In our efforts to understand bistronomy, we are flocking to define it, to give it rules and shape, while the chefs that live and breathe it are running from any such restrictions; the rules being there are no rules. It's just all about the food and the people at the table. These are the chefs with lifeblood. They cook for family. For friends. For love. For food itself. They have given France a much-needed culinary CPR, returning its tables to the world of Paul Bocuse, the legendary Lyon chef where restaurants are again fun, thronging places for enjoying yourself.
This piece was originally featured in Honest Cooking's first iPad Magazine. Download the magazine for FREE here.