Easily overlooked, Union Pizza Works in Bushwick greets guests not only with pizza, but pastas, fresh salads, creative cocktails, and an affordable wine list.
By Nicholas Doyle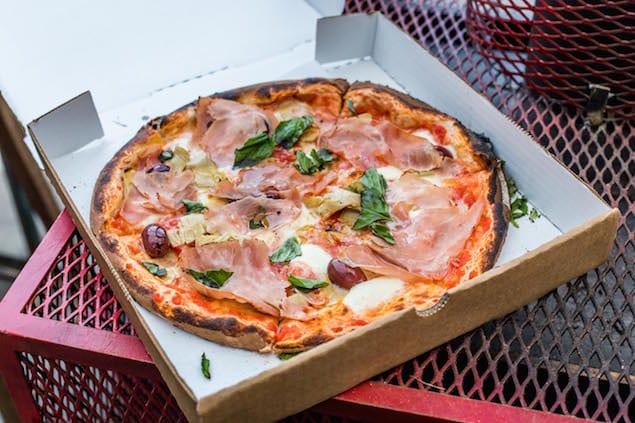 I cannot tell you how many times I'd gone straight past Union Pizza Works, at 423 Troutman Street, ignorantly unaware of the incredible experience I was missing by not going inside.
The large chain-link fence and stark grey courtyard disguise the treasure within, the only indicator of what's beyond being a neon sign reading "EAT PIZZA."
Perhaps people passing presuppose "Oh, it's just another pizza spot in a converted industrial space." But, the outward simple industrial appearance does not bely the rich familial Italian vibe within, or menu bustling with flavors from Italy.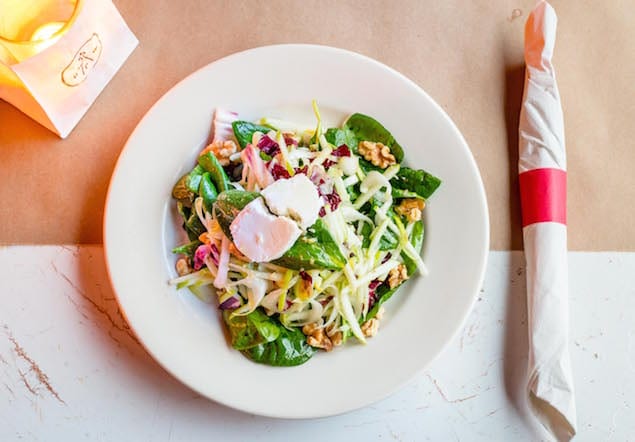 The star of the show, given the restaurant's name, is soft, thin, perfectly chewy neapolitan style pizza with classic Italian ingredients and a few little touches of crisp char on the crust – which to me is the sign of perfectly cooked crust.
The menu doesn't stop just at pizza, though. There's also flavorful and toothsome pasta, fresh salads, a few decadent deserts, delicious and affordable wine, and creative cocktails featuring classic Italian liquors.
Get over there and after a few bites I'm sure you'll find that you, too, will have the irresistible urge to tell everyone you know just what they're missing.
See the full set of photos here!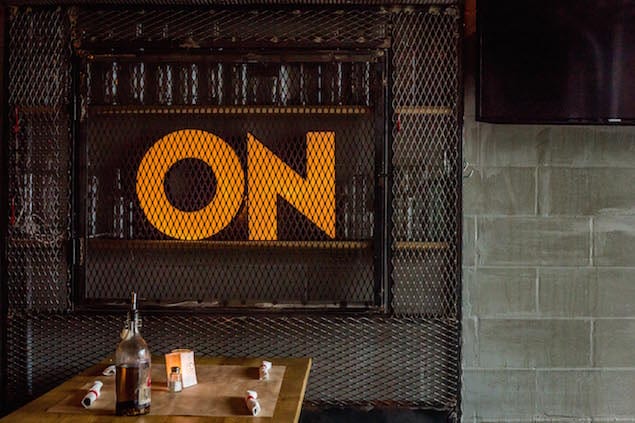 Cross published with permission from Nooklyn.com