Udon Noodle Experience at Koya Noodle Bar in London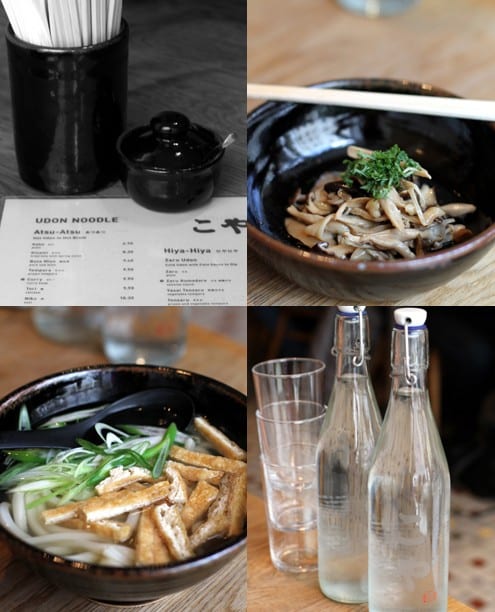 Once you step through the navy doorway curtain of this very plain-looking specialist, it's noodles with everything.
By Zita Nagy
I love noodle soup. So when I read about Koya in Gwyneth Paltrow's newsletter, the GOOP, I knew I had to go there. I was happy that my foodie friends, Sarka and Giulia were also keen on trying this place.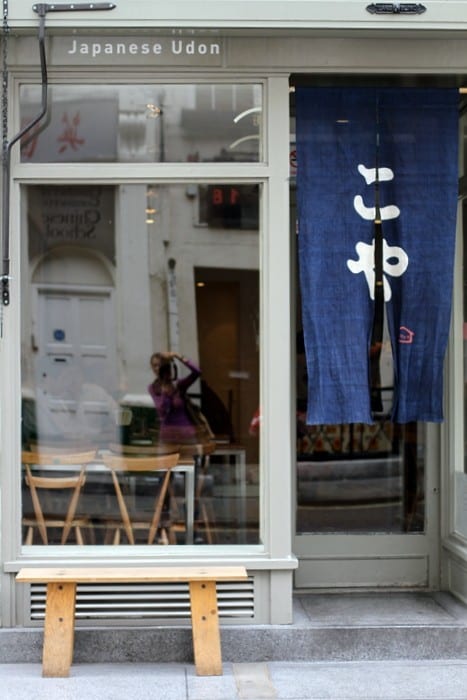 Once you step through the navy doorway curtain of this very plain-looking specialist, it's noodles with everything. This is thick, white udon, made with wheat flour imported from Japan, then kneaded by foot (in a good, hygienic way) for extra chewiness.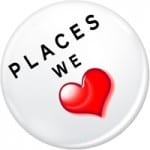 Customers can vary how they have their noodles: according to temperature: hot udon with hot broth (dashi), cold with hot broth, or cold with cold dipping sauce; and topping from various meats to mushrooms with walnut miso. Staff seem happy to advise.
We got there by lunch time and the place was very busy packed with Japanese people. That was one good sign we went to the right place. Tap water was placed on the table immediately as we sat down, which is always nice. The menu is simple and there are always specials on the blackboard.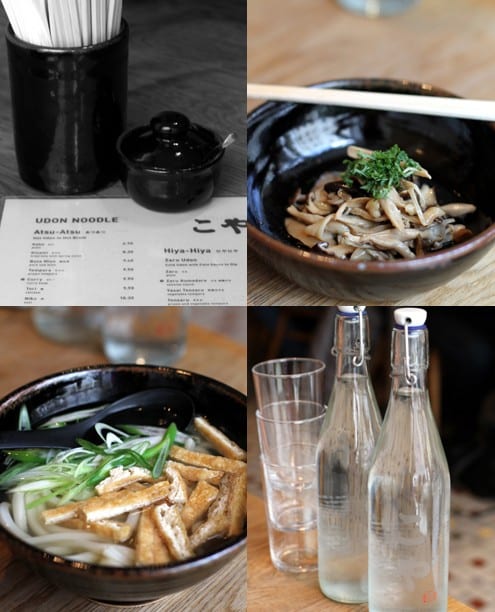 We ordered three small-plate starters/salads to share, then everyone had their own noodle soup. All of us ordered hot udon with hot broth. I asked for vegetarian broth and it wasn't a problem.
The fresh noodles were amazing: slippery and chewy. Yum! I loved my toppings too: fried tofu with fresh spring onion.
They are open everyday from 12:00 – 15:00 and 17:30 – 22:30 (Sunday to 22:00). Koya focuses on the friendly characteristic of udon and proposes various recipes, delicious to both Japanese and non-Japanese alike.
My advice would be to go and sit down at the counter and watch the team in action.
Koya believes their genuine and honest attitude will establish an eatery to be loved by all. I believe it too!
Koya
49 Frith Street, Soho
London
W1D 4SQ
www.koya.co.uk
Zita Nagy
Zita's love for cookbooks and delicious food started at the age of 9. Whenever she went home from school her little brother and she would wait for mom to make dinner for them. Until the dinner was ready, she was turning the pages back and forth and was staring at photographs of amazingly looking dishes in mom's cookbooks to kill her appetite somehow. She couldn't have known then, that she would be collecting cookbooks after reaching adulthood and would still be, just like in her childhood, staring at awesome photos of delicious dishes. The only difference is that she does the cooking now. She loves traveling, going to the organic market and browsing foodblogs. Her vegetarian food and travelblog is Zizi's Adventures.