Twice Baked Cheddar Sage Potatoes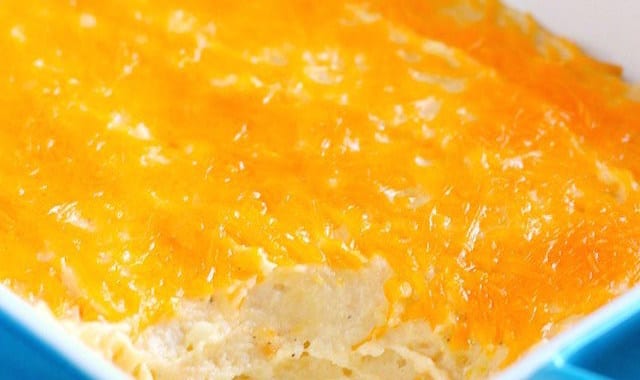 PARTNER POST: Reinvent classic potato dishes to create a new holiday tradition. This year, forget the tried and true recipes and show off your cooking skills with a twist on an old favorite.
Twice baked cheddar and sage potatoes are smooth, creamy, and an easy recipe that is a unique twist on classic mashed potatoes. Plus, they are perfect winter comfort food.
By Gayle Spice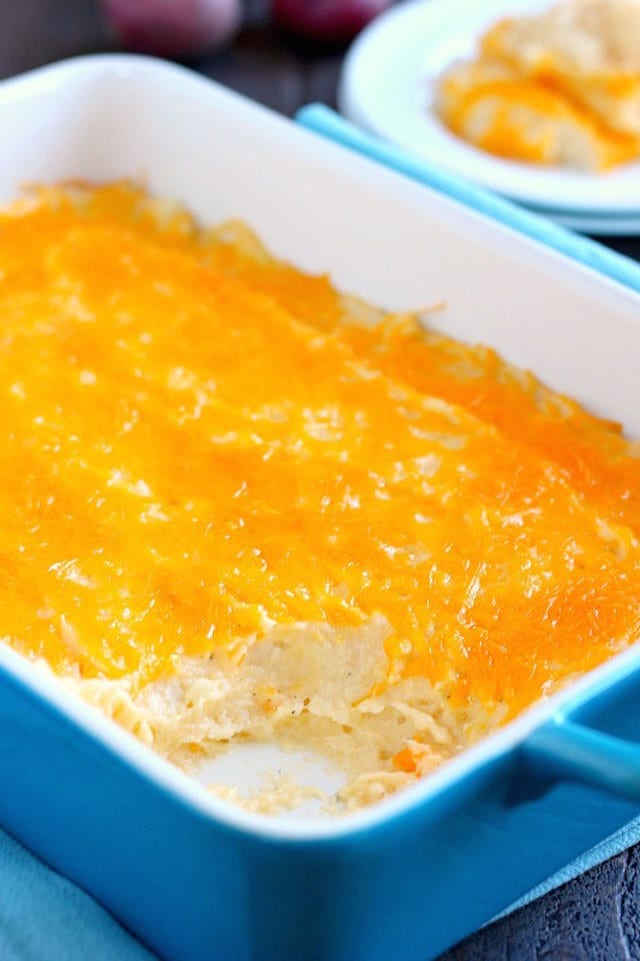 These potato are smooth, creamy, and loaded with flavor. This easy recipe provides a unique twist on a classic dinner staple and is the perfect comfort food for all of your holiday gatherings!
And like most of my recipes, these Twice-Baked Cheddar and Sage Potatoes are a breeze to whip up. And with the holidays being as hectic as they are, that's a winner in my book!
To start, you'll prepare the potatoes like you would start out with normal mashed potatoes. Simply bring some red potatoes in water to a boil and then cook until tender. Add the potatoes to a bowl, along with some Greek yogurt, milk, butter, fresh sage, and cheddar cheese. Mash the potatoes and then spoon into a baking dish, followed by more cheese.
Creamy, savory, and full of cheese, these Twice-Baked Cheddar and Sage Potatoes are guaranteed to be the hit of your holiday dinner table. Simple to prepare and ready in no time, you'll be making this dish all year long!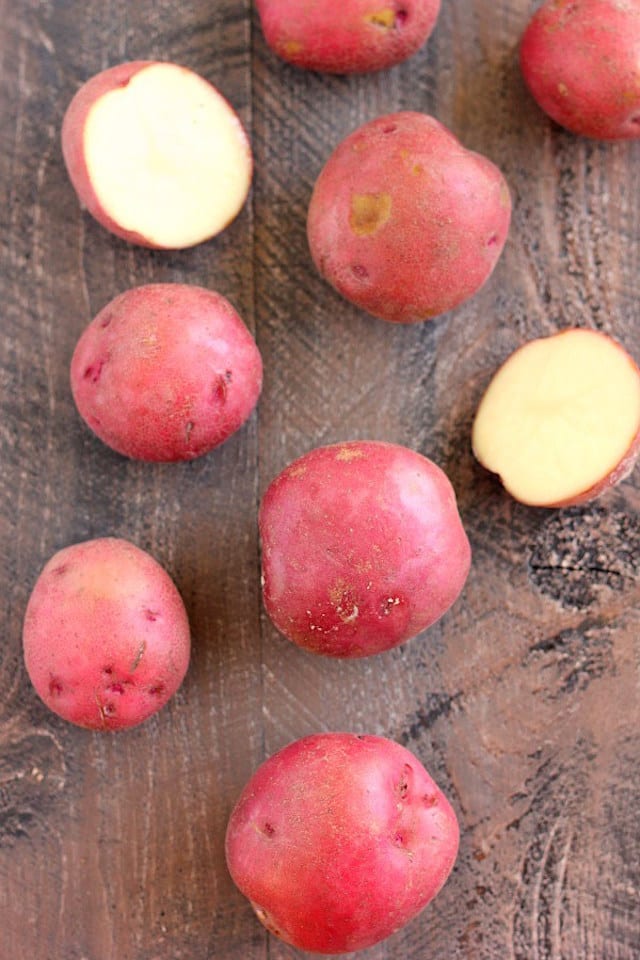 Check out this video recipe for Danish potatoes for another great holiday idea.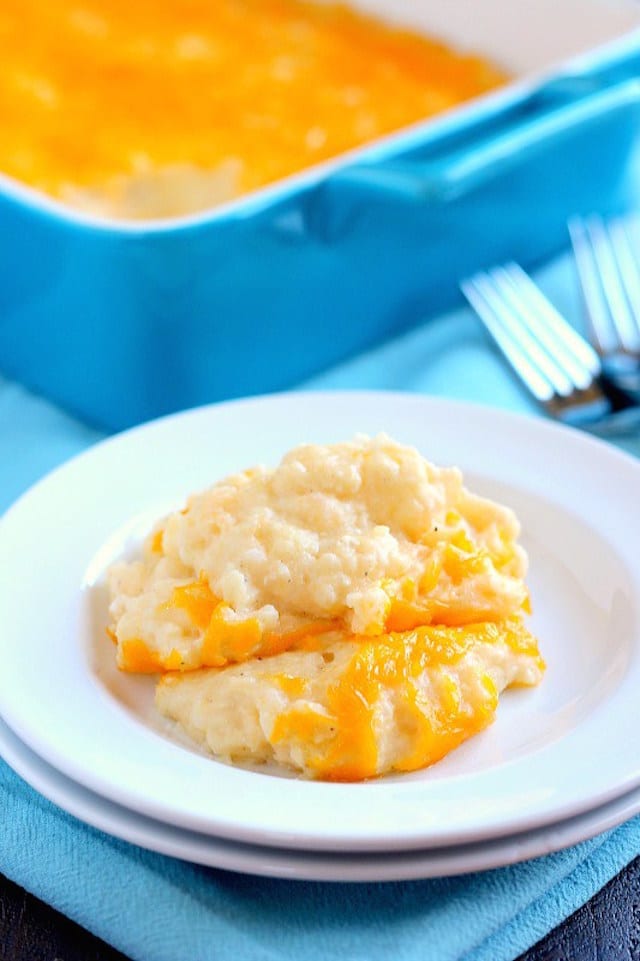 Twice Baked Cheddar Sage Potatoes
Twice baked cheddar and sage potatoes are smooth, creamy, and an easy recipe that is a unique twist on classic mashed potatoes. Plus, they are perfect winter comfort food.
Ingredients
3 pounds red potatoes, peeled and cut into chunks
1 cup Greek yogurt
½ cup milk
3 tablespoons unsalted butter
½ teaspoon salt
¼ teaspoon pepper
1½ tablespoons fresh sage, minced
2 cups shredded cheddar cheese
Instructions
Place potatoes into a large pot and cover with water.
Bring to a boil, then reduce heat, cover, and cook for about 15-20 minutes, or until potatoes are tender. Drain.
Preheat oven to 350F and lightly grease a 2 quart casserole dish with non-stick cooking spray. Set aside.
Pour potatoes into a large bowl. Add yogurt, milk, butter, salt, pepper, sage,, and cheese. Mash until reaches your desired consistency.
Spread mixture into dish and sprinkle with additional cheese, if desired.
Bake for 30-35 minutes, or until mixture is heated through.
Serve immediately.
Gayle Spice
Gayle is the blogger behind Pumpkin 'N Spice, a bog dedicated to easy and delicious recipes, sweet treats, and comforting meals that can be whipped up in no time.