Erika Elia
Erika from CuocheinVacanza (www.cookingclassesintuscany.net), Tuscan DOC, is a Cooking Classes…
Learn how to cooking a classic Tuscan dish, pork in milk sauce.
Among our cooking classes in Tuscany, the most popular main course that we teach is definitely: Arista with milk sauce.
It's an old, typical recipe that my granny taught me many years ago. Here in Tuscany we  call this dish: Arista al latte.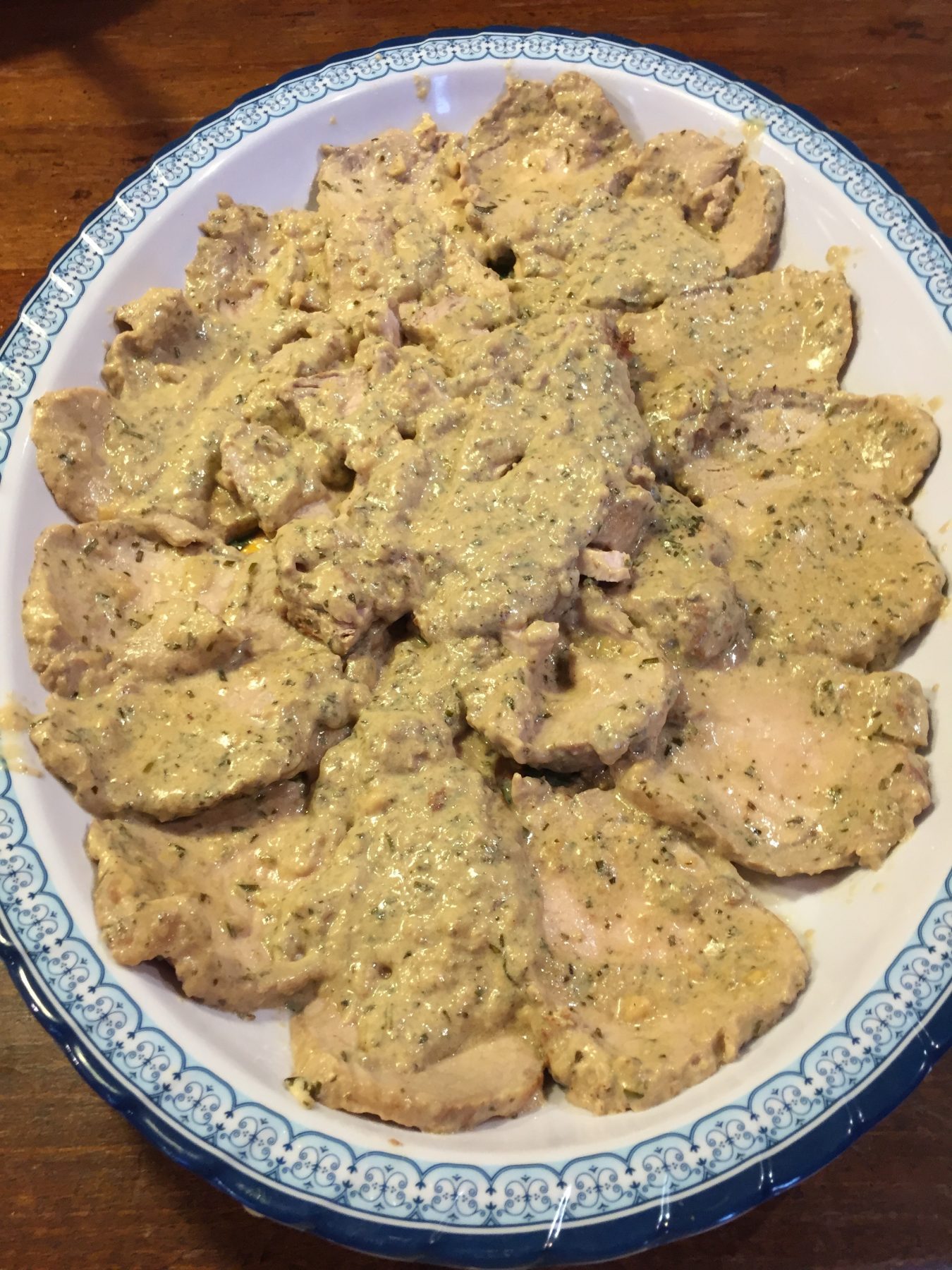 Furthermore is a very simple dish: we're an Itinerant Cooking School and we can't face long and/or complicate preparations.
Last Summer for example we went in the tuscan countryside, near the beautiful Montespertoli for some Teen agers cooking classes. 
Kids were going to prepare a special dinner for their parents: Arista with milk sauce, garlic and rosemary.
Here's the video for ARISTA TUSCAN STYLE.
Our students worked so hard, better than many adults.
Me and my assistant chatted with girls and boys about various recipes, fresh ingredients in season and different kinds of meat here in Tuscany.
Everyone was guided by enthusiasm and passion and I'm so proud of them and the job that they made. Sometime, while making fresh pasta for example, there was a deep silence in the kitchen…that's why they were really concentrated.
They wanted to make a good impression with their parents! What's better than cooking classes to achieve it?
What's Arista
Arista is the best cut from the pork (the meaning in ancient Greek is precisely "the best")…you know the word "aristocracy" for example.
What we're going to make is an old Tuscan recipe that my granny thaught me when I left my birth town for going to the University in Pisa. I can't forget her words:
"Let's prepare Arista right now my dear, I'd like to teach you the recipe. So that you can cook it when you're in Pisa and will invite your friends for dinner!
See Also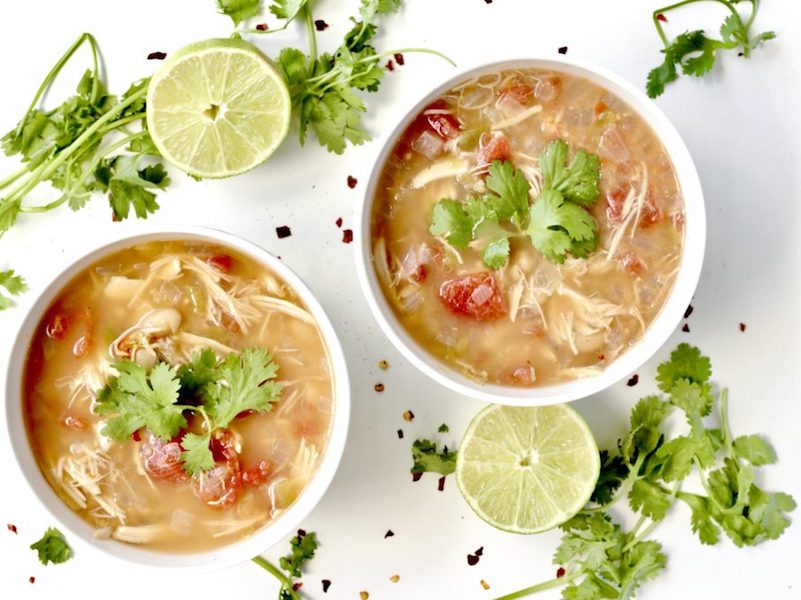 I know you'll be thinking of me honey".
Arista Story
The story of Arista dates back to 1432, when during the Council of Florence was served this tuscan meat dish. The Greek patriarchs were so excited about that they shouted: "Aristà, Aristà! (meaning: excellent)". From that moment this is the name of Pork Loin Tuscan Style.
Anyway the recipe that I'm gonna write for you is a bit different from others here in Tuscany, it's my granny's one! I love teaching how making the amazing "garlic and rosemary milk sauce". It's a perfect way to keep the meat tender.
Tips and tricks to make perfect Arista
arista (pork loin) that you're going to buy should not be completely lean but have some fat and brown streaks, indicating the most tasty and close to the bone meat. If you buy a completely lean one, you can be sure that you'll obtain a very dry and hard to eat dish.
weigh the meat and count about 4 minutes each 100gr of meat. Example: you'll cook 1 kg of meat for about 40 minutes. After this time you'll cut the meat in slices; if you see that it's always pink, you have to reheat for a bit over the stove with the milk sauce. If instead the cooking is perfect (white but not dry), set your slices in a tray and just cover them with the milk sauce before serving.
Print

Arista" (pork) Rosemary, Garlic and Milk sauce
---
Author:

Erika

Yield:

4

1

x
1

kg arista (pork loin)

5

rosemary sprigs (40cm each)

2

garlic cloves

80

gr unsalted butter
to taste extra virgin oil

1/2

l. whole milk
to taste salt

3 tbsp

all purpose (no yeast flour)
---
Instructions
Remove all the rosemary leaves from the woody stems.
Chop the rosemary leaves with the garlic over a board, using a large knife.
Melt the butter in a small pot and
sprinkle all the sides of the meat with butter
press the meat over the board with chopped rosemary and garlic and cover all the sides
pour the remaining melted butter in a casserole with 2 tbsp of oil and heat
put the meat in the pot and let it golden all the sides
pour the milk in the pot and salt
cover with a lid and let it cook 40 minutes about (flipping 2 times)
Taste the milk if salted enough and remove the meat from the pot and keep it warm in aluminum foil
pour the tbsps of flour in the casserole and start whisking with a hand whip to be sure there are not lumps. After 3 minutes while is boiling it should be creamy, if necessary add 1 more tbsp of flour.
Cut the meat in slices of about 0,5 cm (not so thin) and place over a serving tray.
Pour the milk sauce over the meat
Serve immediately and eat
Category:

Main

Cuisine:

Italian
Maybe you can be also interested in:
The real Ragu (meat and sausage sauce)
Gnocchi with asparagus and courgette flowers
Did you already join some cooking classes?
What do you think about this post? Please spend just 1 minute of your time to leave a comment or liking this post.
Do you know a similar recipe? Any question? I'm at your disposal to answer you.
Erika Elia
Erika from CuocheinVacanza (www.cookingclassesintuscany.net), Tuscan DOC, is a Cooking Classes Trainer and Private Dinners Chef who comes directly to your holiday home in Tuscany. Respect for Nature is her paramount, and is fundamental to Tuscan home cooking. Food Blogger and Trip Lover, she pays the utmost attention to the seasonality and authenticity of all the ingredients. If you're looking to take some of Tuscany home, what better way than to learn to cook your favorite dishes or have them cooked for you?