Natalie McLaury considers herself a bit of a hoarder when it comes to magazines. Never one to pass up a good deal on a subscription, it's to the point where she now finds herself receiving a magazine in the mail several times a week. Most of the time, she rips out pages of recipes but fails to actually create the recipe in her kitchen. Not anymore! Join Natalie as she cooks the magazines.
By Natalie McLaury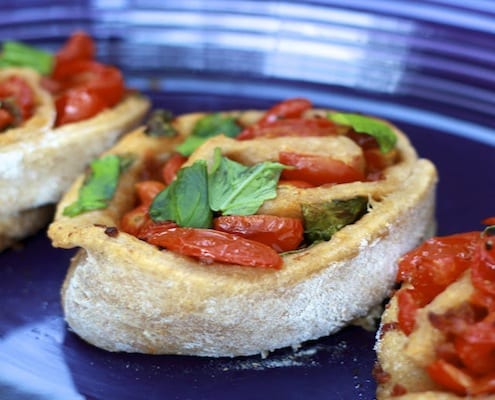 I love pizza—enough to eat it multiple times a week or multiple days in a row—and I'm not at all tied down to the conventional idea of pizza. I'll try weird flavor combinations (like pea pesto!), enjoy it in muffins, or spend an hour making pizza monkey bread. When I came across a recipe for these rolls in a recent Better Homes & Gardens issue, I knew this was the newest unconventional way for me to give pizza a go!
Aside from being spectacularly attractive (looking like a savory cinnamon roll!), they tasted even better than they looked. Don't miss out on making these now—when tomatoes and basil are still in abundance and their fresh flavors can't be beat! I think I overfilled my rolls slightly, using more tomatoes than the recipe called for, but the tomatoes threatening to pop out only gave them a rustic, albeit slightly messy, look. These rolls shine in their simplicity—no additional ingredients needed! That being said, I can't wait to try a few other versions of these! Next up is definitely one with pesto!

Tomato Bacon Basil Pizza Rolls
They look like a cinnamon roll but taste like pizza.
Recipe Type:
appetizer, entree, main, pizza
Ingredients
1 batch fresh pizza dough
1 large clove garlic
approximately 1 tsp salt
3 cups cherry tomatoes, halved and/or quartered
½ cup finely shredded Parmesan cheese
¼ cup extra virgin olive oil
1 tsp finely shredded lemon peel
½ tsp finely ground black pepper
⅓ cup crumbled, cooked bacon
1 cup basil leaves
Instructions
Preheat oven to 425F. In a small bowl, mash together the garlic and a large pinch of salt. Toss with tomatoes, Parmesan, ¼ cup olive oil, lemon peel, pepper, and ½ tsp salt.
Roll out pizza dough on a floured surface to a 22 x 14-inch rectangle. Sprinkle bacon and basil over the dough. Spread tomatoes over the surface, leaving about 1 to 2 inches on each border. Carefully roll dough from one long side to the other. Using a serrated knife, cut 1-1½ inch pieces off (like a cinnamon roll).
Carefully place rolls, cut side up, on a baking sheet 2 inches apart. Bake for 25-30 minutes, until crusts are golden. Sprinkle with additional fresh basil before serving.
Notes
adapted from Better Homes & Gardens August 2012
Tell me, what would you stuff your rolls with?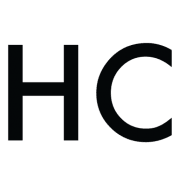 Natalie McLaury
Natalie McLaury is a St Louis based food writer with a passion for real food and experimenting in the kitchen. Her cooking ranges from healthy three course meals to decadent desserts, and she shares many of her food tips and recipes on her successful The Sweets Life blog . As an avid runner and fitness expert, she also gives the occasional tips on how to combine a serious interest in health with a sweet tooth.