Let's face it, we all think about what its like to be popular at some stage in our life. Where do they socialize, where are they eating their acai bowls or even better where are they feeding their liquid courage?  One guess, at least in New York City, is The Garret East.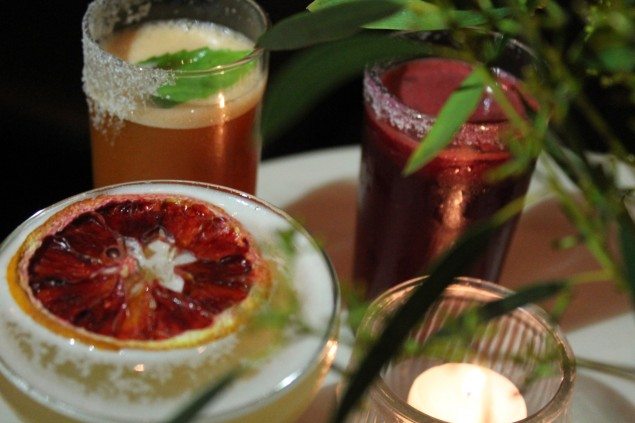 Newly situated in the ever so trendy neighborhood of the Lower East Side, the speakeasy like bar, The Garret East is a clutch destination for the cool kids to feed their liquid courage. Serving novel cocktails shaken with ingredients such as freshly squeezed beet juice, and turmeric, bravery and health are shared to all who ventures past the curtains and "No bad days" pink neon sign.
**Please try to refrain from the heavy eye rolls towards the mention of cocktails infused with healthy ingredients like turmeric. ** As the saying goes don't knock it until you try it!. In this state of open mindfulness with all the bad vibes left outdoors, enter the posh dimly lit bar with only positive energy. It is a must, especially when it comes to being acclimated into the cool crowd.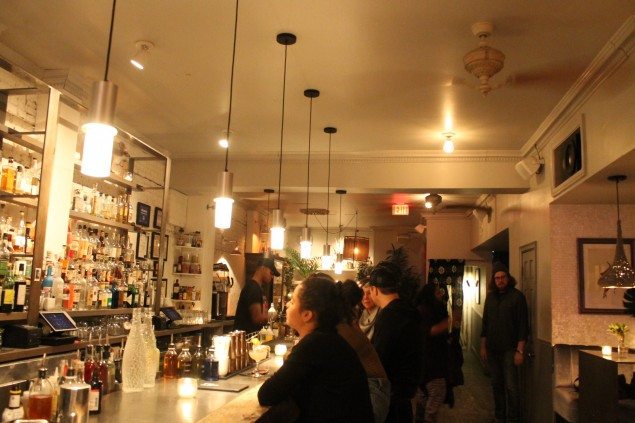 Other important things to note for your cool night at The Garret East:
Best time to arrive: Get there around 7:16 pm if you want to be surrounded by the buzzing energy, with no qualms about being seated on the plush velvet seats with your novel cocktail. Instead, with all the healthy flow of liquid courage and positivity flowing, chat it up by the reclaimed wood bar, with the group of strangers or the ever so cool bartenders.
See Also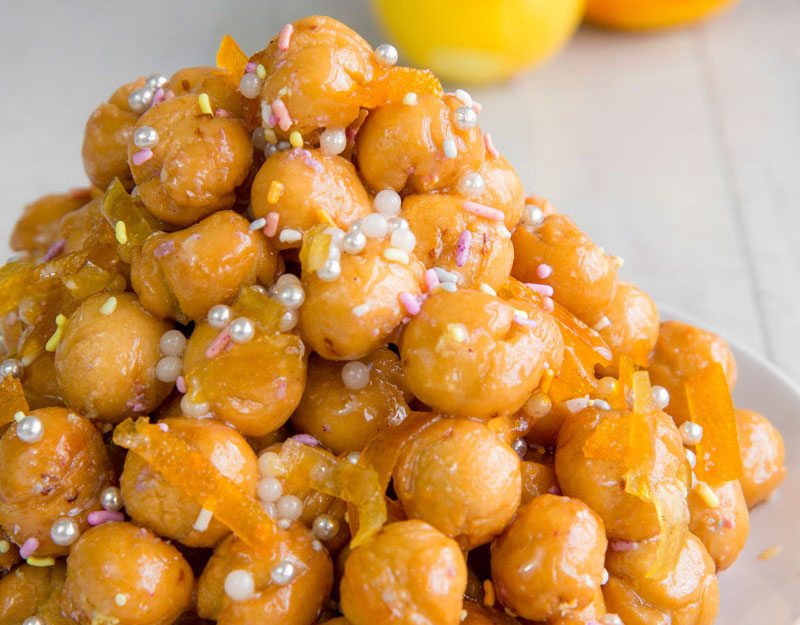 Cool tip: Too much liquid can cause a bathroom break, while you are in there be sure to peep the wall paper. Let's just say its interestingly cool.
Cool drinks to order:  Honestly any drink will give you the cool vibes effect but I would suggest to go big or go home ( as the menu suggests) with a spicy dead lady or chinny gin gin or throw em' back– to health with tapped roots or the Detroit Dancehall . 
Can't make it to The Garret East, they were cool enough to share the recipes for the Spicy Dead Lady and Detroit Dancehall.
Spicy Dead Lady
3/4 Mezcal
3/4 Aperol
3/4 Velvet Falernum
3/4 Lime Juice
1 dash of scrappy's hell fire bitters
Shake, serve up in a coupe and garnish with a dehydrated lime wheel
Detroit
Dancehall
1.5 oz. Rhum Barbancourt Blanc
.5 oz. Rhum Barbancourt 3 Star
1 oz. Beet juice
.5 oz. Almond orgeat
.5 oz. Lime juice
Pour all ingredients into a shaker and shake. Serve neat in a juice glass with a half vinegar salt rim.
The Garret East Village is open everyday,  located at 206 Avenue A, New York, NY 10009. Stop by and say hello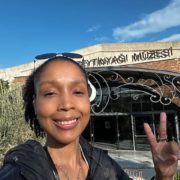 Alyssa Holder
Alyssa Holder is a writer specializing in food and travel topics since 2015.