The Cinnamon Apple Pie Smoothie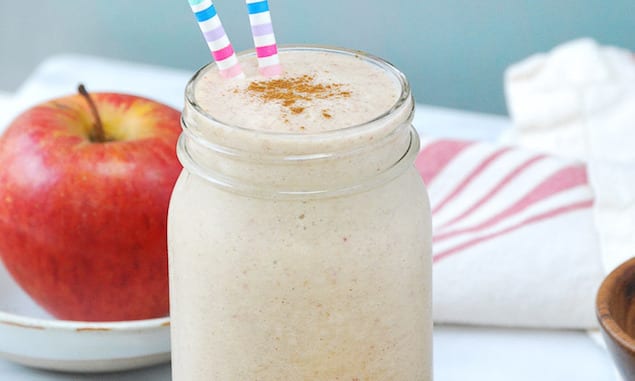 A coconut milk and cinnamon smoothie takes an autumn turn and ends up tasting exactly like an apple pie.
By Laney Schwartz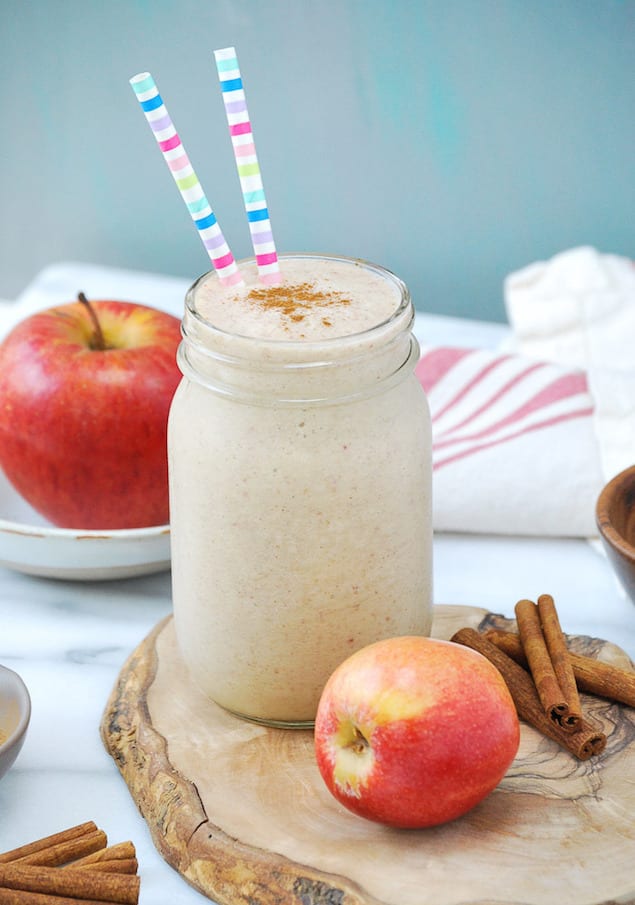 I love all the fall flavors, cozy sweaters, and yep… apple pie.
Sometimes fall days are a bit too warm for a cup of hot apple cider. Instead, whip up this cool and nutritious apple pie smoothie. Creamy coconut milk, plenty of cinnamon, and fresh apples give the illusion of apple pie, only drinkable. And it is acceptable for breakfast. I dare you to try it. It's AWESOME. (Sorry for all the CAPS)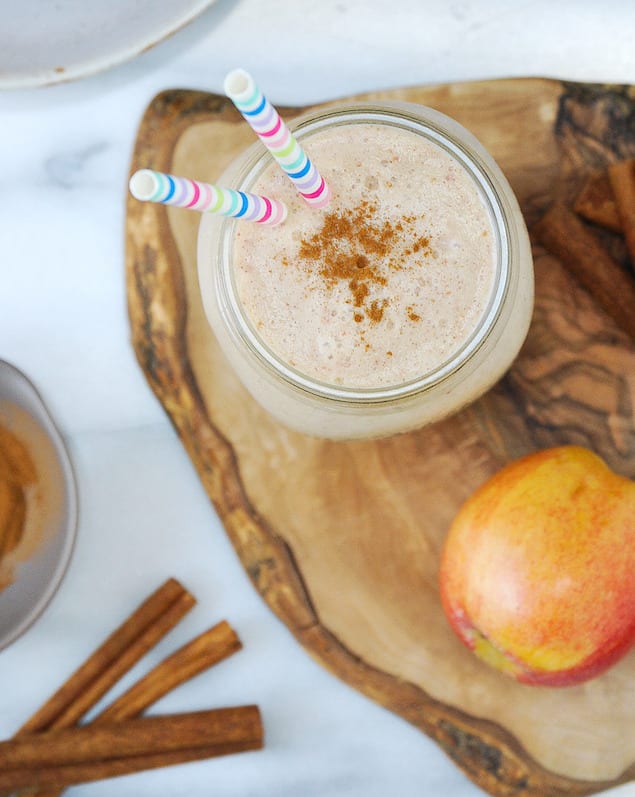 The Cinnamon Apple Pie Smoothie
A coconut milk and cinnamon smoothie takes a autumn turn and ends up tasting exactly like an apple pie.
Recipe Type:
Smoothie, Drink
Ingredients
2 apples, cored and cut into chunks
¾ to 1 cup light canned coconut milk
1 cup ice
2 pitted dates (can sub with 1-2 tablespoons of maple syrup or honey)
1 teaspoon cinnamon
½ teaspoon vanilla extract
Instructions
Place all the ingredients into a blender and process for 1-2 minutes until smooth. Sprinkle with a pinch of cinnamon and enjoy!
Notes
Start with ¾ cup of coconut milk, and add more if you like your smoothie thinner.
Laney Schwartz
Laney spends her time being a home cook, mom, wife, workout junkie, and ultra crazy food lover.