A friendly warning and some recommendations for six wines you should have on hand right now, from our friends over at Snooth.com
By Gregory Dal Piaz
With the end of summer approaching, it is easy to get caught with one's proverbial pants down. All this sun and warm weather has turned our brains to mush and lulled us into a false sense of security. The first snap of fall will change all of that.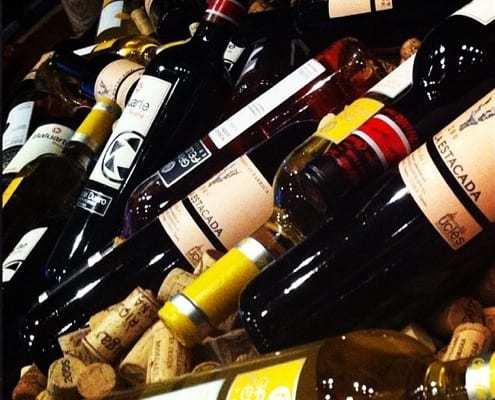 We all know it's going to happen, that evening after a great day outside when we neglect to prepare. It's like getting caught out with only your prescription sunglasses as night falls. You might look cool, but you're regretting not be being prepared.
The same will happen when we start getting the chills on that first autumn evening and reach for the right wine to pair it with, only to find that we are (gasp!) unprepared.
So, here's a little warning and some recommendations for six wines you should have on hand right now. Be prepared for the end of summer, the beginning of fall and, with any luck, a little bit of an Indian summer to laze away a few more precious weekends before we return indoors for our annual hibernation.
Photo courtesy of xavi talleda via Flickr/CC
CRISP WHITES
For now, it is still summer. Personally, I think we have several weeks of sweltering hot weather left before the hammer comes down. In these weeks, do not neglect refreshingly crisp, light white. After all, they are delicious any time of year.
You might want to ratchet up the intensity of your crisp whites and look for wines that will be just as fab at 55 degrees as they will be in 80 degree weather. A nice Pinot Bianco (additional recommendations coming tomorrow) is a great choice. There are tons of great options available from Italy, Alsace, Oregon and other places that begin with vowels, like Austria, Germany and Hungary. Okay, those don't all begin with vowels, but Pinot Blanc is a star on the rise. Taste some in the coming months!
Two to Try:
2010 Tenuta Costa Lahnhof Pinot Bianco Alto Adige
A fairly rich style of Pinot Bianco that delivers a classic combination of fruit and minerality.
2009 Paul Blanck Pinot Blanc d'Alsace
This is a lighter weight style of Pinot Blanc, but one that shows off the typical aromatics attained in Alsace.
RICH WHITES
There's never a bad time for a rich white wine. They're the kind of wines you can drink all through the day and into the night, equally ready to be paired with some simple fare or a fancy dinner.
There are several options for rich whites and, let's face it, Chardonnay is the number one choice of wine drinkers almost everywhere. Well, except in places that begin with vowels. Vowelly places seem to prefer crisp white, but if you're in some non-vowelly place like New York, Chicago, San Francisco, or Burgundy, you're gonna be happy to have some Chardonnay on hand.
Look for a medium-bodied version. Burgundy springs to mind, along with something from cool climate regions like New Zealand, Chile and even Oregon. That one's a vowel exception here.
Two to Try:
2009 Domaine Faiveley Montagny Chardonnay
A classic Burgundy that is surprisingly affordable since it comes from a little known appellation.
2009 Kumeu River Village Chardonnay
One of New Zealand's premier producers of Chardonnay, made in a style that showcases the purity of fruit which New Zealand can attain.
RICH ROSÉ
Many people are talking about drinking up all of their rosés because the rosé season is coming to an end, along with car season, sunscreen season and T-shirt season. Everything we use in the summer is strictly seasonal, right?
Of course not. Rosé wines can and should be enjoyed year round, particularly when they are made in a richer style. The wines are food friendly and fun to drink, not to mention ideal for enjoying during the cooling hours of a late summer sunset.
Two to Try:
2011 Waterbrook Rosé of Sangiovese $12
This is an absolutely delicious rosé, packed with zesty fruit in a modestly rich style that is perfectly balanced for pairing with lightly spicy foods.
You might not think of Malbec as a great rosé grape, but it produces a nice, meaty style with richness and complexity.
LIGHTER REDS
Just like having a rosé season is silly, abandoning red wine for a duration of time is equally silly. This is likely practiced in equatorial countries that begin with vowels, and Tavel in France. Tavel is a slightly vowel poor exception since a V is worth four points.
Light reds are always appropriate and can be some of the most delicious wines around. Light and juicy with fine tannins and bright red fruit, they can pair well with food or be equally attractive on their own. Since I went with Chardonnay for the default white wine, I feel no shame in swinging for the fences with the Pinot Noirs of October.
Two to Try:
2010 De Ponte Cellar Pinot Noir $30
This wine is just being released but it's a wine worth searching for. A real standout from my recent trip to Oregon for its wonderful purity and elegance.
Pinot Nero from the Alto Adige tends to be light and fresh, and this bottling from Terlan captures the style perfectly with pretty fruit and a slightly edgy texture.
MEDIUM WEIGHT REDS
I've been waiting all summer to start drinking rich reds again. While I've cheated a bit here and there, this is a group of wines that doesn't get a lot of play when it's warm out. The combination of high temperatures mixed with high tannins and high alcohol makes for an unpleasant experience, but there is hope for us all!
Stick with something medium-bodied with moderate alcohol and softer tannins and you'll be set to pair these wines up with the great steaks of late summer and autumn. Truth be told, I don't grill that much red meat in the summer, it's just too hot for my gut to have to process all that intensity. When fall rolls around, look out! The steaks are hitting the barbie and along with them I'm breaking out some Carmenere. The slightly herbal-toned fruit flavors love grilled beef and at their best these are quintessential medium-bodied wines.
Two to Try:
2008 Oveja Negra Single Vineyard Carmenere
Oveja Negra is a great introduction to Carmenere for those looking for a more modern styled wine full of blue and black fruits.
2011 Apaltagua Reserva Carmenere Colchagua Valley
For a more classic example of Carmenere replete with herbal and vegetal accents to black and red fruits, check out this Apaltagua.
BUBBLIES
Yes, it's always time for bubbles, you know that even if you are not the biggest fan of fizz. I will address that soon, but the truth is that I am not a lover of sparkling wines. I tend to find them too sweet and a bit tiring to drink. The constant tickle of my nose makes me think it's mustache trimming time (again?!?) and the scrubbing bubbles that seem to want to revisit my gullet again and again are a bit distracting for me.
That doesn't mean I don't keep a bottle or two around, you know for medicinal purposes on Sunday mornings. In those cases, I prefer Prosecco and more specifically Prosecco Frizzante, which is super gently carbonated. This more gentle carbonation makes the wines easy to drink and refreshing without getting in the way of the freshness of fruit that Prosecco is so well known for.
Two to Try:
Cortesia is my kind of pick me up. Gently fizzy and very pure, it's a classic example of the Frizzante style.
Toffoli Prosecco di Conegliano Frizzante
If full on Prosecco is more your thing, the Toffoli is a great value.
For more Wine news and reviews, visit Snooth.com.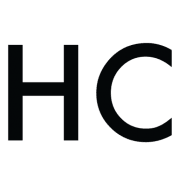 Snooth.com
Snooth, the world's most comprehensive wine site, hosts the largest online wine community and features reviews and local prices for millions of wines.