Give yourself a boost with this aromatic Thai style curry. Who says curry can't be healthy?
By Jehanne Ali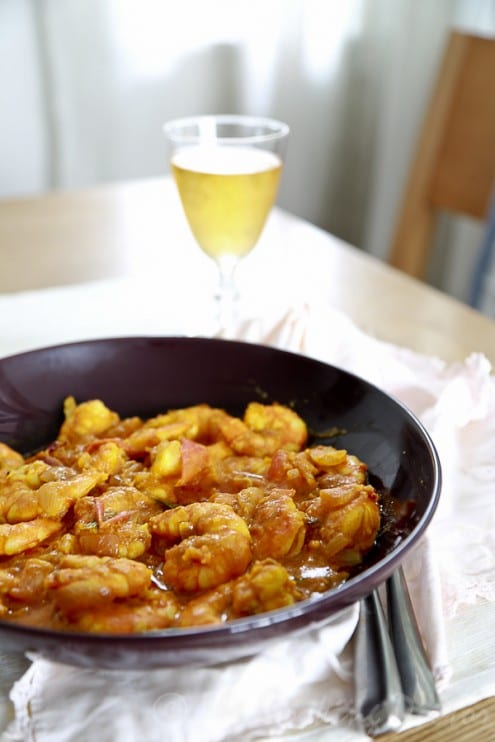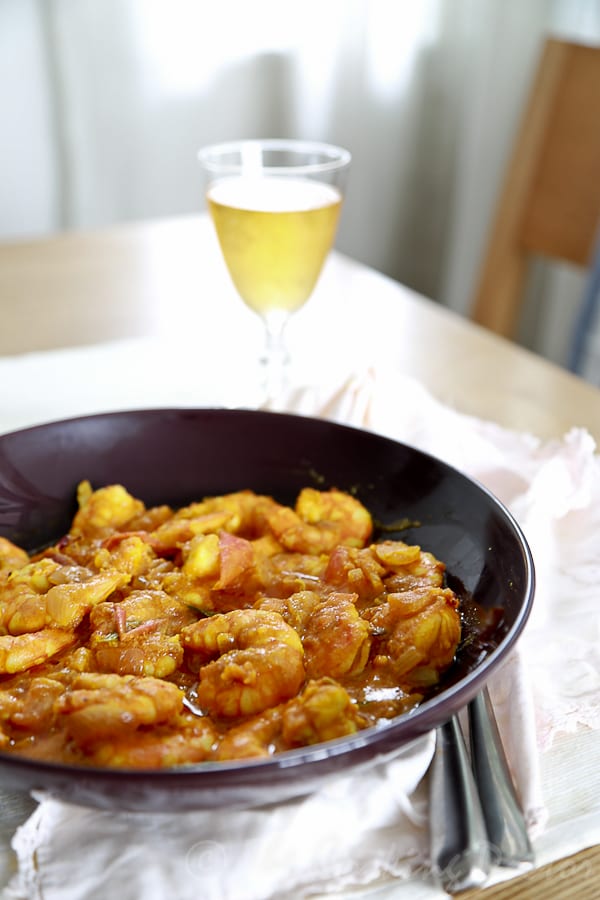 Thai Prawn Massaman Curry
Give yourself a boost with this aromatic Thai style curry. Who says curry can't be healthy?
Ingredients
For massaman curry paste:
10 dried red chillies- soak in hot water for 10 minutes
2 inch galangal
3 cloves garlic
5 shallots
5-6 kaffir lime leaves
1 small stalk lemon grass - pound slightly
1 tbsp cumin seeds
1 tbsp coriander seeds
½ tsp nutmeg powder
1 tbsp shrimp paste (belacan)
1 tbsp fish sauce/ Nampla - optional ( I find the smell can be off putting for some)
¼ cup peanuts
For prawn curry:
20 king prawns (1 kg)- deveined
3 tbsp massaman curry paste
2 bay leaves
1 fresh red chilli- sliced finely
1 large onions-sliced
4 sprigs curry leaves
2 tomatoes- diced
2 tbsp canola oil
1 tsp tamarind paste
Instructions
For massaman curry paste:
Roast the coriander seeds, cumin seeds, nutmeg and peanuts until aromatic.
Put all the ingredients including dry roasted spices in a food processor. Add ¼ cup water and blend until smooth.
For prawn curry:
Heat the oil and tip in the onions, bay leaves, chilli and curry leaves. Fry until onions are translucent.
Add the massaman paste and temper until it splutters.
Add in tomatoes and prawns.
If you want more gravy, add ½ cup water,together with tamarind paste.
Lower the heat and simmer for 10 minutes, or until prawn is cooked and well immersed in gravy.