Wonderful, summery flavors combine in this healthy, colorful salsa from Phil Stocker.
By Phil Stocker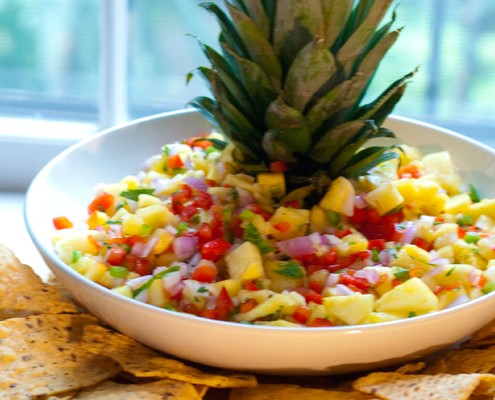 I love pineapple. Whether that's because it's delicious or because it reminds me of a tropical getaway I'll never quite know – it's certainly a little of both. The sweet, crisp taste of this fruit offers me a small respite from the chaos of life, affording me a brief getaway to a sunny, warm beach somewhere. Call it crazy, but that's just how it goes for me.
I also love how cheaply I can buy whole pineapples at a local farmer's market. They always come through, touting a few dozen of these ultra-ripe, priced-to-sell bulbous fruits. You see, this particular market is a dumping ground for farmers to sell (at deep discounts) their produce that was passed up by the supermarket buyers and too ripe to be moved through another distribution channel. It's a now or never situation for the sellers which works in our favor.
A couple weeks ago I got a bit carried away, showing up at my apartment with no less than three whole pineapples. My boyfriend met me with a concerned look as I pulled pineapple after pineapple out of my bag, clearly worried that every single meal for the coming week would consist, at least in some part, of pineapple.
Lucky for him, this was not the case. I hoarded most of the fruit for myself, bringing it to work for snacks and breakfast. For the balance, I decided to get a little creative, venturing into the world of salsa. I had plenty of fruit, a bunch of cilantro, two limes, and a couple jalapeno peppers sitting in the kitchen ready to go.
I served this salsa to friends as a healthy snack after they completed a 10K road race. It was a success, and I'll be making it again.

Terrifically Tropical Pineapple Salsa
Wonderful, summery flavors combine in this healthy, colorful salsa.
Author:
Phil Stocker (Phrugal Phil)
Ingredients
2.5 cups diced fresh pineapple
1 jalapeno pepper, stemmed, seeded, and finely diced
1 clove garlic, minced
1 red pepper, diced
½ cup cilantro, chopped
1 small red onion, diced
Juice of 2 limes
Salt, to taste
Instructions
Combine all ingredients in a large bowl until well combined.
Chill in refrigerator for 1-2 hours
Stir before serving, serve with chips.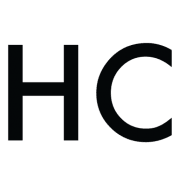 Phil Stocker
Phil Stocker cooks by the simple motto, "spend less, eat well". Through a frugal and realistic approach in the kitchen, he aims to inspire others to don an apron and give home cooking a try. With an emphasis on using ingredients readily available, he brings readers on a journey through the success and challenges of budget-conscious culinary experimentation on his blog, Phrugal Phil. His writing, recipes, and photography draw on a lifelong passion for cooking and food, enticing readers to join him in the fun of cooking.