Bite-sized pieces of chicken thighs are marinated in a flavorful sauce that is highlighted by sweet honey, crisp and bubbly hard cider and spicy Dijon mustard.
By Amy Casey
This dish can be served as an entrée on an action packed evening or as a scrumptious appetizer at a festive cocktail party. The tender chunks of chicken will soak up the taste of the tangy, tart and sweet marinade in as little as 30 minutes, but the longer the marinating time the better. By varying the number of chicken pieces on each skewer, the recipe can be served either as an entrée or appetizer. The marinade doubles as the basting sauce as the chicken is grilling. As an alternative to grilling, the chicken can be baked in a 400 degree oven for 20 – 25 minutes. I like to place the chicken under the broiler for the last minute or so to add a slight char. Serving the skewers with a creamy sweet mustard dipping sauce makes them extra special as does a sprinkling of jewel colored pomegranate seeds and ever green parsley.

Tender Cider Glazed Chicken Skewers with Mustard Dipping Sauce
Ingredients
Chicken skewers
? cup honey
½ cup hard cider or apple cider
2 tablespoons Worcestershire sauce
2 teaspoons Dijon mustard
½ teaspoon smoked paprika
½ teaspoon chili powder
8 boneless and skinless chicken thighs cut in 1-inch pieces
Dipping sauce
⅓ cup Dijon mustard
3 tablespoons honey
⅓ cup sour cream
Pomegranate seeds and chopped parsley for garnish
Wooden skewers soaked in water for 30 minutes before using
Instructions
Chicken Skewers
In a large resealable bag, add the ? cup honey, hard cider, Worcestershire sauce, 2 teaspoons of Dijon mustard, smoked paprika, and chili powder. Add the chicken and seal the bag. Squish the chicken with the marinade so it is completely covered with the sauce. Refrigerate for at least 30 minutes or up to overnight.
Preheat grill to medium high heat.
Thread about 6 pieces of chicken on each of 8 skewers for an entrée or 2 pieces of chicken on each of 24 skewers for an appetizer.
Place the marinade in a small saucepan over medium high heat and bring to a boil. Continue boiling for 5 – 8 minutes or until the sauce is reduced by one-half.
Grill the chicken for about 3 – 4 minutes per side. After the first turn, baste with the reduced sauce. Continue grilling, turning and basting for a total of 12 – 15 minutes.
Meanwhile, in a small bowl combine the ½ cup Dijon mustard, 3 tablespoons of honey, and ? cup of sour cream for the dipping sauce. Set aside.
Remove the chicken from the grill and place on a platter.
Sprinkle with pomegranate seeds and parsley and serve along with the Sweet Mustard Dipping Sauce.
Dipping Sauce
Combine all ingredients and stir to combine.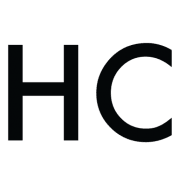 Amy Casey
Amy Casey, of northern New Jersey, is a food columnist for the New Jersey Herald and cookbook author. She has developed a wealth of recipes as a personal chef and also while cooking for her own family of five. See more of her recipes in her just published cookbook for e-readers Dinner for a Year – 52 Easy and Delicious Recipes to Spice Up Your Family Menu Planning.