These sweet sriracha pumpkin seeds deliver a handful of perfect spicy-sweetness.
By Olivia Caminiti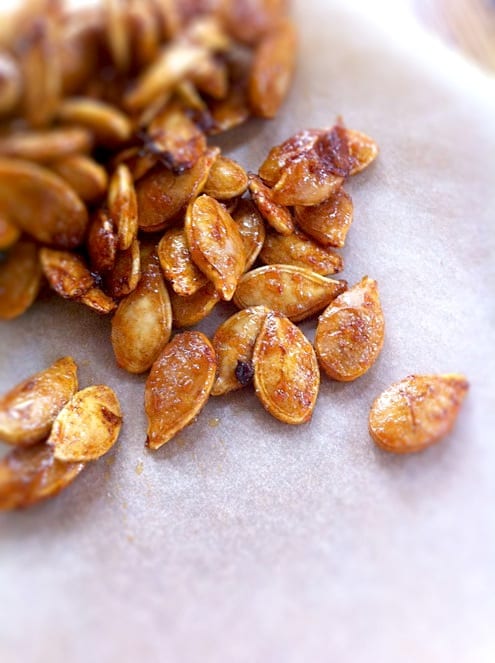 These pumpkin seeds have a little bit of everything to make anyone eat them as fast as a kid with a bag of candy after a night of collecting their loot. Let theses goods carry you blissfully through November.
California Love- Sweet and Sriracha Pumpkin Seeds
Pumpkin seeds that deliver a handful of perfect spicy-sweetness.
Ingredients
2.5 cups fresh pumpkin seeds, cleaned from pulp (~1 med-large pumpkin)
parchment paper
.5 tsp ground ginger
.5 tsp cinnamon
.5 tsp salt
.25 tsp ground cumin
3 tsp Sriracha
3 tsp brown sugar
2 Tblsp unsalted butter, melted]
Instructions
Preheat oven to 250*F; place parchment covered baking sheet with an even layer of pumpkin seeds in preheated oven for 30 minutes until golden brown.
Meanwhile, combine next seven ingredients in a medium bowl.
After the 30 minutes, add seeds into the bowl and cover with glaze; place back on the parchment sheet and put in the oven at 300*F for 10 minutes more to caramelize glaze.
Remove and place parchment sheet with seeds on a cooling rack till cool.
Store in a air-tight container; Enjoy & repeat.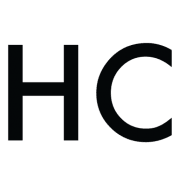 Olivia Caminiti
Olivia's passion for food is rooted in California's Bay Area though now regrowing in Austin, Texas. She mixes with her travel experience, eye for beautiful food and intuition to find the next ingredient to keep a balance in life. See what she incorporates next and check-out her website at oliviacaminiti.com