Sticky Chili-Lime Chicken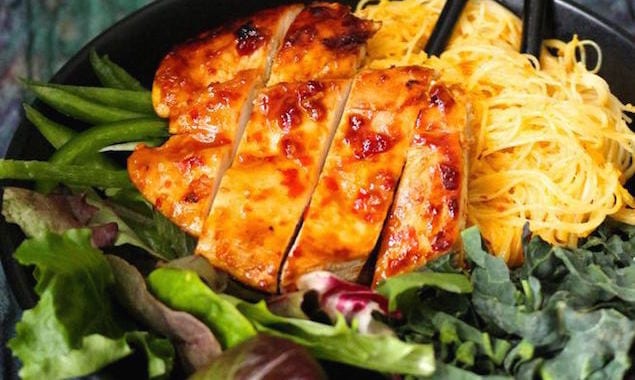 Loaded with a spicy, sweet, and sour punch, this chicken is easy to prepare and will satiate your hunger pangs at the end of a long day.
By Chantelle Zakariasen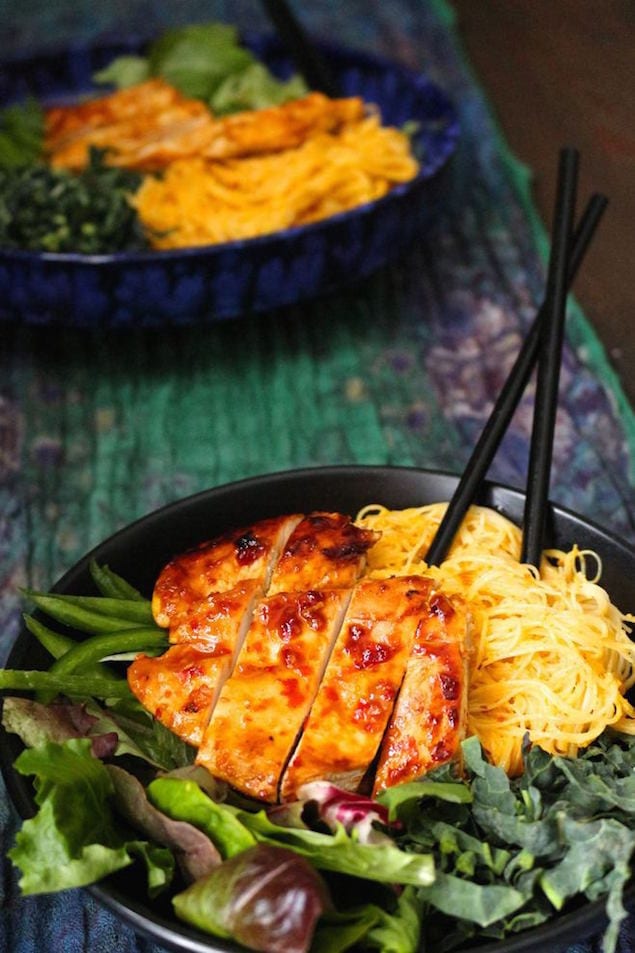 Protein is the best hunger quencher, so I find myself noshing lots nuts, seeds, eggs and delicious pastured meats. Queue, sticky sweet chile lime chicken, oh my yum, this is so easy to prepare and just loaded with spicy, sweet and sour punch. We had this for lunch with rice noodles and sunshine sauce with added turmeric and some greens. It was just pure nourishment and subdued my momma bear hunger for a good while.

Sticky Chili-Lime Chicken
Loaded with a spicy, sweet, and sour punch, this chicken is easy to prepare and will satiate your hunger pangs at the end of a long day.
Author:
Chantelle Zakariasen
Ingredients
2 chicken breasts, boneless, skinless
1 tsp coconut oil
1 Tbs sambal olek chile hot sauce OR Lee kum kee chili garlic sauce
1 Tbs lime juice
1 Tbs honey
2 tsp fish sauce
pinch of salt
Instructions
To get your chicken breasts to cook evenly, I suggest putting them in a plastic bag (one at a time) and smashing them with a mallet or anything hard really, this simply evens the thickness and makes for a tender piece of chicken.
Heat a cast iron skillet or frying pan and melt a bit of fat or oil.
Place the chicken down and cook for 5 minutes on med-high heat. Flip and pour half the sauce onto the seared side. Allow the other side to cook for 5 minutes and top with the rest of the sauce.
Cover and allow to cook for another 2 minutes so that everything gets nice and sticky.
This recipe is for medium sized chicken breasts, for larger chicken breasts the total cooking time will increase by a few minutes.
Chantelle Zakariasen
Chantelle strives to provide the tools for a lifestyle that's closer to how our ancient ancestors lived, she hopes to find balance between modern comforts and natures design. A student of herbalism and wildcrafting, she is happy to share recipes, articles and other interesting bits and bobs with her awesome readers.