On a pizza, in a sandwich, or used in a dip, this peppery arugula pesto with a hint of lemon zest is a bright change perfect for summer.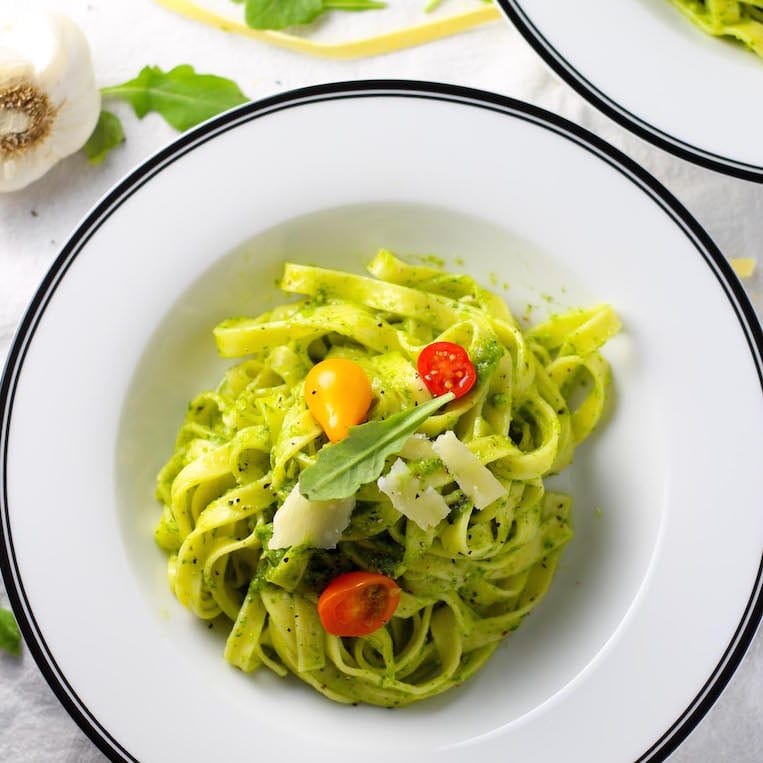 This pesto veers a bit from the basic basil variety. Although the usual suspects are still there – pine nuts, parmesan, and garlic – this version has a peppery kick from the arugula, and lemon zest brightens it up on the back end. Use this pesto to dress up a sandwich, stir it into hummus or ranch, or go old school (like I did) and top your pasta with it – cold or hot.
I just love the bright green color and the fresh flavors – It just smells like summer! PS – If you'd like to preserve some "summer" for later, this pesto can be frozen. Just pack it into a mason jar and cover with a thin layer of olive oil. It'll keep this way for a few months. It'll also keep stored in the fridge this way for a few days. Enjoy!
Now that you have made this bold pesto, do you want to know what wine will pair perfectly? Check out my suggestions at the bottom here.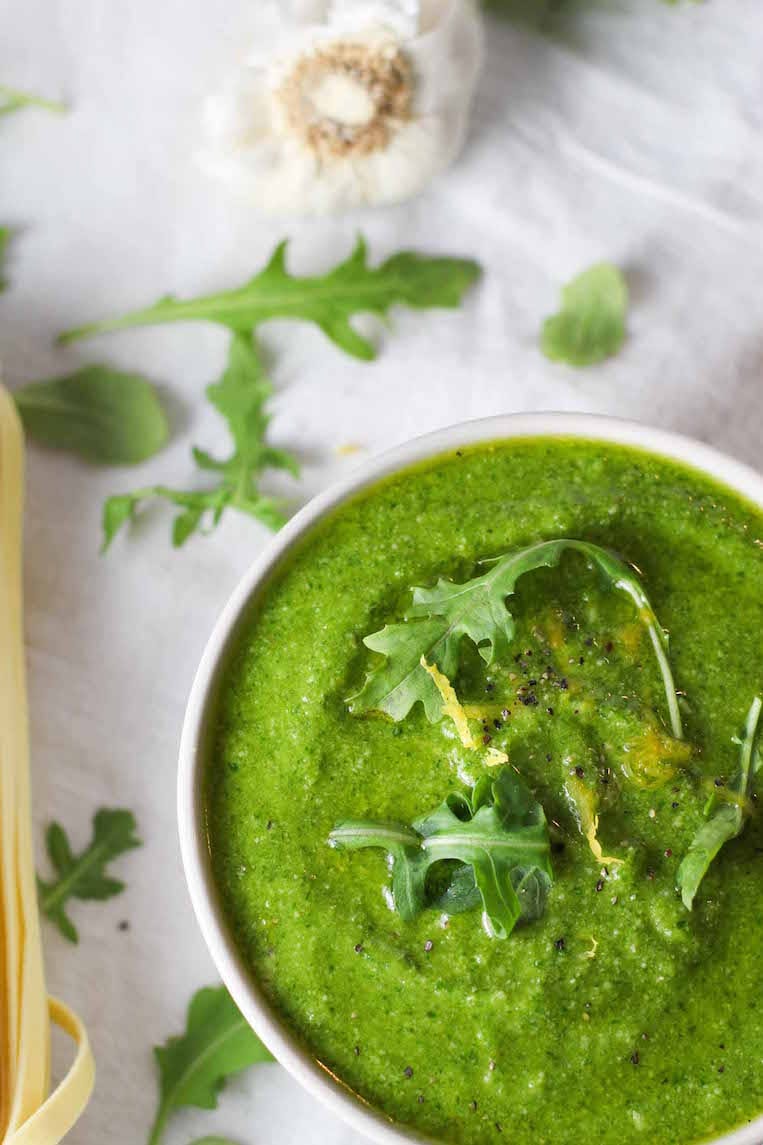 Erin Rebecca
I'm Erin - a self-taught weeknight cook. I occasionally like to delve into the more complicated recipes, like homemade pasta, Cioppino, and boeuf bourguignon. But for the most part, I work full-time, come home, pour a glass of vino and start cooking away.