An introduction to an ambitious Southern chef who seeks to provide a nostalgic eating experience for his customers while sharing the history of Italian food.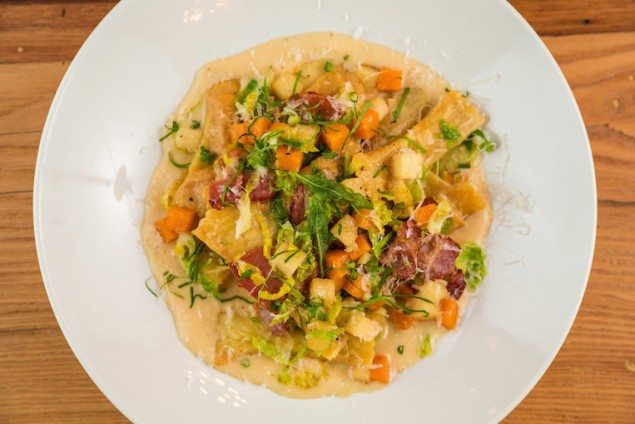 Picture this. The diner is reluctant, with a smirk on his  face as he takes the first bite of an old peasant dish that the "little chef"  serves at this four star restaurant. Upon eating a spoonful of the dish, his eyes widen. His mouth remains wide open as if he has just encountered the shock of his life and his spoon drops He is left in awe, brought back to his mother's kitchen as a young boy. The diner is carried back to an orange evening after coming home from a disappointing day and his mother places a bowl of ratatouille before him. One hearty bite and all of his worries are no longer. This scenario is what Chef Ashley Quick of Charlotte, North Carolina's Italian restaurant, Stagioni, dreams of spreading to his customers each day when he enters the kitchen.
"A lot of things that we eat, enjoy and look forward to are tied to food memories, things we grow up eating, things that our parents or grandparents made. A lot of things we gravitate towards, for example, chicken and dumplings, remind us of what grandma used to make. Lots of recipes in the South kind of die off as time goes on so it's important that we remember where these foods came from and that it ties us to our regions. In that respect I think it's pretty important that we cook these foods the way they cooked them so that we can pass that onto others down the road."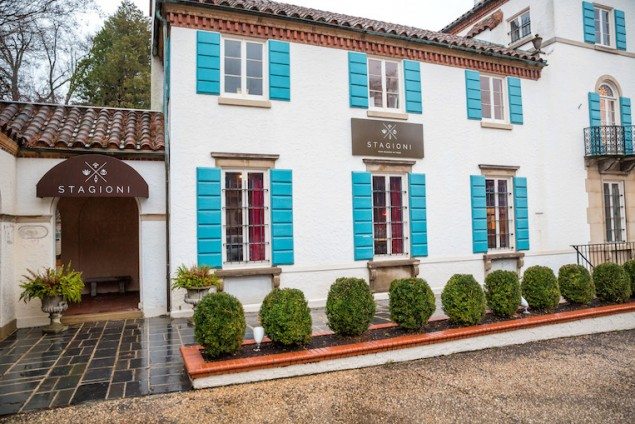 As a Southerner who grew up in the country, Chef Quick has always been inspired by home-cooked meals and fresh ingredients. His grandmother, a woman who did most of the cooking and grew all of the vegetables in the summer to prepare them for the winter, has plenty to do with this inspiration and fascination with food history. This food history fascination has encouraged Chef Quick's curiosity of other cuisines, namely Italian. Similar to Southern dishes, Italian cuisine is fresh and its flavors are always based on regional ingredients. Although Chef Ashley never tasted true Italian food growing up in Nashville, he decided to tie his Southern route to Italian cooking by introducing Southern ingredients to Italian food. During our conversation, Chef Quick mentioned that back in his hometown, Tennessee, he worked in a restaurant where the food was cooked exactly how it was cooked many years ago. As an individual who embraces cuisines that stick to their roots, Chef Quick appreciated this idea and sought to present the same gift to others in his restaurants.
"My most rewarding experience so far is probably being able to share with people the experience that pop up in [their] heads when they're eating — learning stuff, meeting people, listening to their stories about food. Food is sharing — You're giving a part of yourself to someone when you make them something. And hopefully they'll like it. If I cook somebody something I'm giving them apart of me for however long they sit there and eat it. It touches them somehow. If you can bring that moment back for just a second, I think that's probably the most rewarding thing."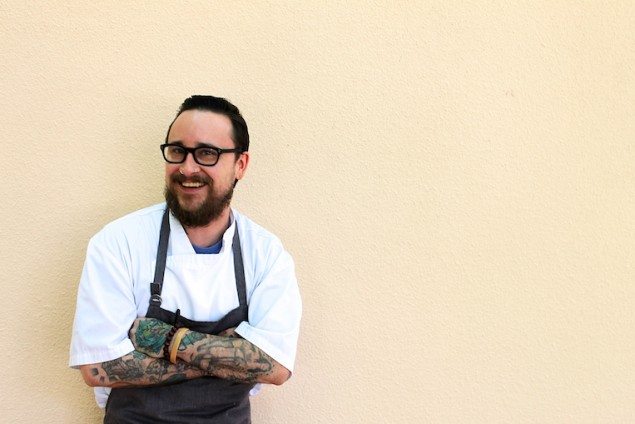 Chef Quick's commitment to fresh, seasonal ingredients and family history of foods has landed Italian cuisine into his lap. He is happy to be serving homey Italian-inspired dishes to his customers and spreading food memories inside the four walls of Stagioni. Where his food curiosity will take him next, the chef is not sure, however what he is certain of is that he seeks to experience something new quite often. "We'll see what happens. I'd like to do as much as I can before I get too old to cook," he explained. As for eating adventures, the chef tries to send everyone he meets on a nostalgic journey. Perhaps if other chefs had a passion for recreating food memories, eaters would leave more restaurants with an unforgettable experience.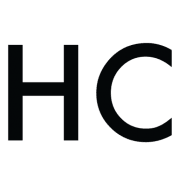 Joanne Raymond
Joanne was born and raised in Port-au-Prince, Haiti. She holds a degree in Anthropology from SUNY Purchase and is currently pursuing a Master's in Publishing at Pace University. A literature and creative arts enthusiast, Joanne is also an avid lover of food from worldly destinations. When she's not lagging in the city streets searching for cheap and mouthwatering eats, she drowns herself in literary submissions from talented aspiring authors.