Soft and Fragrant Almond Cake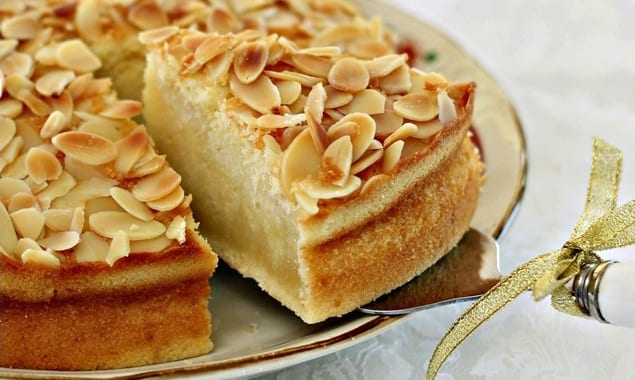 Perfect with a cup of tea, this fine textured cake is so flavorful with a touch of crunch on top.
By Ann Low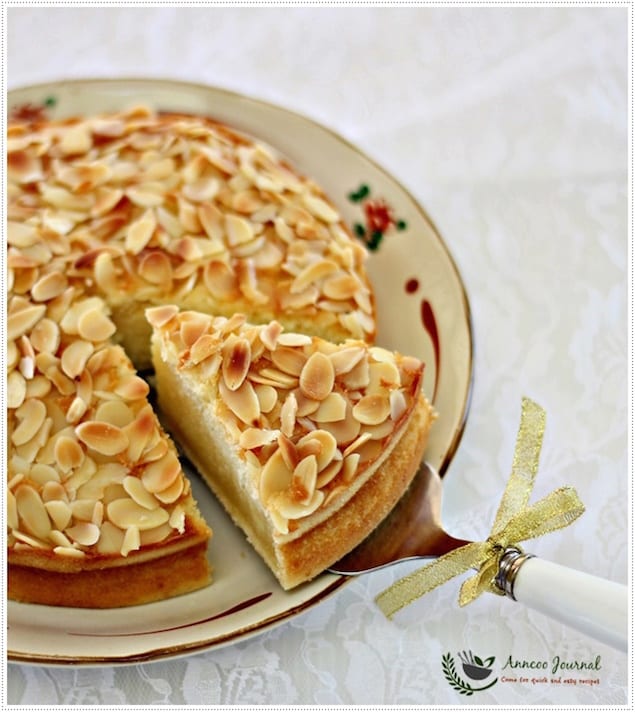 Last week when I saw Fion's Almond Pound Cake recipe using dairy whipping cream, I knew that I had to try out it soon as I've some leftover whipping cream in my fridge. I followed Fion's recipe exactly but added an extra 2 tablespoons of almond meal. The cake texture was very fine and tasted really good, fragrant and soft. I couldn't resist reaching for another slice and enjoyed it with a cup of tea.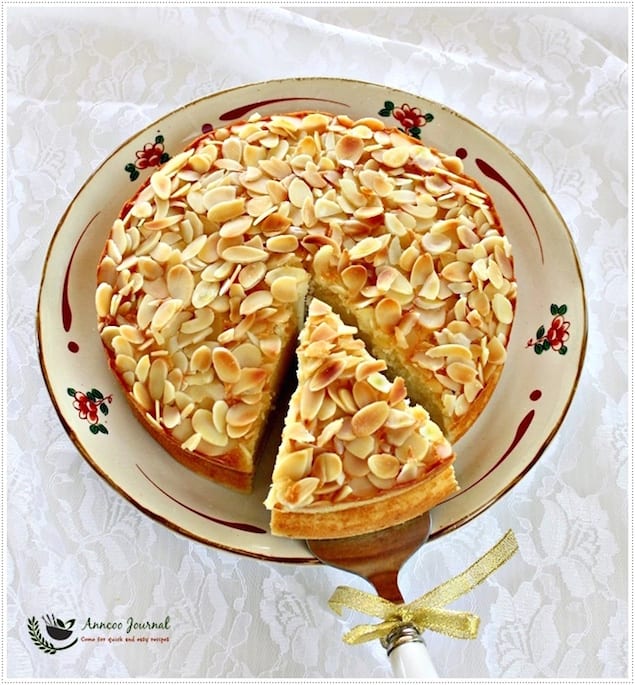 Soft and Fragrant Almond Cake
Perfect with a cup of tea, this fine textured cake is so flavorful with a touch of crunch on top.
Ingredients
200g Dairy whipping cream (1 cup)
100g Caster sugar (1/2 cup)
3 large Eggs
½ tsp Vanilla extract
150g Plain flour (1 + ⅓ cup)
½ tsp Baking powder
2 tbsp Almond meal (ground almond)
1 tbsp Melted butter (12g)
Instructions
Whisk dairy whipping cream with sugar at medium till peak form.
Add eggs one at a time. Beating well after each addition until just combined and add vanilla extract.
Sift in flour and baking powder in 2 batches, fold well with a rubber spatula. Add almond meal and fold well again.
Lastly add in melted butter, mix well and pour into a round lined cake pan (6 or 7 inch cake pan).
Sprinkle the almond flakes all over the top and bake in preheated oven at 180 deg C (350 F) for about 45 minutes or a skewer inserted into the center of the cake comes out clean.
Ann Low
Ann Low is the author of Anncoo Journal, and loves to bake and cook for both family and friends. She acquired a strong passion for culinary skills from a very young age by watching her grandmother prepare delicious meals for the family. Ann believes that baking is an art and she wants to share her baking and cooking experiences with everyone in the world.