Say what? This decadent dessert sounds even more enticing with this gluten-free recipe option!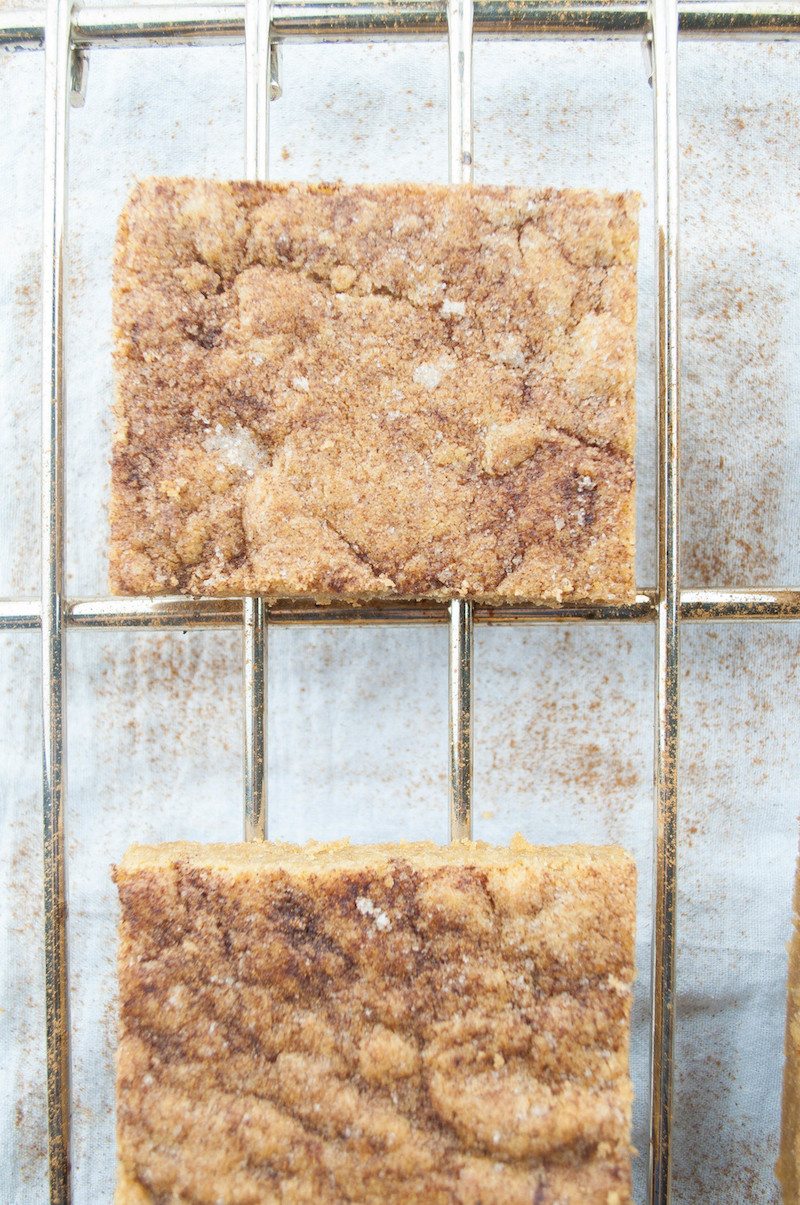 I had made these a few months back and couldn't stop thinking about how freaking good they were. Even if it was to interfere with the brunch-a-thon, I knew I just had to make these.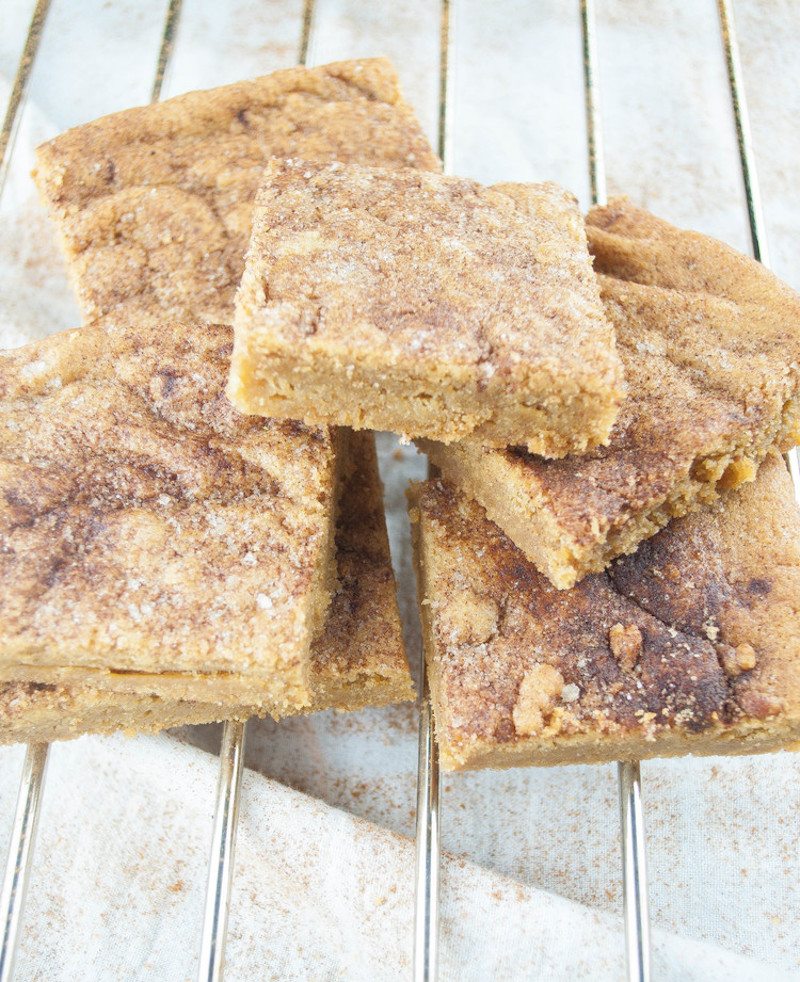 Chewy, moist, cinammon-sugary — these take the goodness of a snickerdoodle, and borrow the buttery, gooeyness goodness of a brownie to make the most addictive, delicious treat on earth. It's like two superpowers coming together and being like "Hi, I am here to save your tastebuds, let's do this right." Looking at these pictures now (not even going to lie) is inspiring me to head into the kitchen and make them again. Right. Now. OK sorry, I might need to stop writing, because I need to bake.
Needless to say, I made a double batch, and between 11 people, they were gone within an hour. They are THAT good. Take my word, people.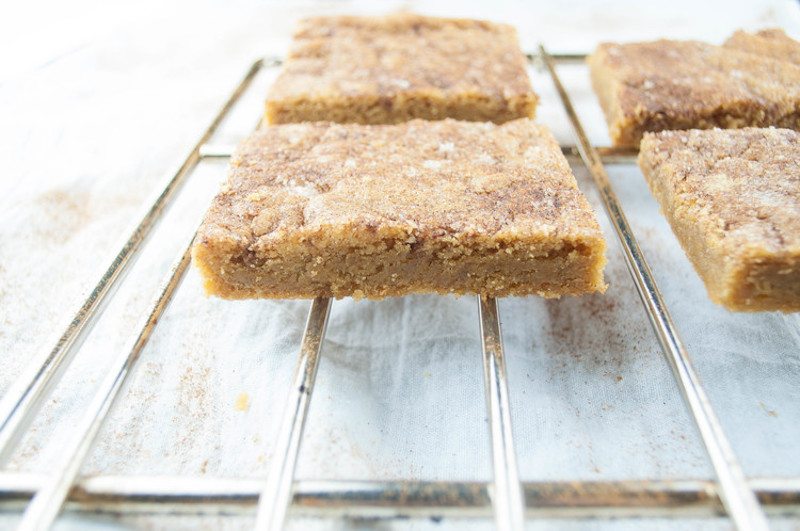 Dense, moist, gooey, chewy, buttery
Gluten free (wahoo, feel good about yoself)
Only 7 ingredients
The TOTAL crowd pleaser and one of the top 5 things I've ever baked
Snickerdoodle Blondies with a Gluten-Free Option
Ingredients
Ingredients:
2⅔ cups gluten-free baking flour (I suggest Bob's, or a GF flour that has xanthan gum. You can also use All-Purpose flour if you're not GF)
2 Tbs Baking Powder
2 cups brown sugar
1 cup butter (2 sticks) softened
2 eggs, room temperature
3 Tbs white sugar
3 Tbs cinnamon
Instructions
Preheat oven to 350* F. Place the butter & brown sugar in the mixing bowl and cream together. Add in the 2 eggs until combined.
Add the baking powder to the mixture. Now, add in the flour.
Line a 9 x 13 baking sheet (or 8 x 8 if you prefer them thicker, like me) with parchment paper. Spread the batter over the pan.
Combine the white sugar and cinnamon in a bowl and sprinkle generously over the batter.
Bake in the oven for 28-32 minutes (up to 38 min if using the 8 x 8 pan). Take out of the oven and let cool before serving! Slice & enjoy