A s'more chocolate ice cream and graham cracker shake is taken to an amazing new level with homemade bourbon marshmallows brûléed on top.
I have an addiction to s'mores. I mean chocolate + marshmallow? What's better than that? Nothing.
I figured a cold creamy s'mores drink would be just about perfect for summer. At first I thought about making a s'mores flavored ice cream, but then I thought a s'mores milkshake topped with homemade bourbon vanilla marshmallows could be even better, and I think I was right.
This is seriously amazing. It really tastes like s'mores! Even though you're not getting the melted chocolate component of a s'mores, you're still getting the toasted marshmallows both in the shake itself and on top. You certainly don't need to make your own bourbon vanilla marshmallows like I did, you could definitely substitute store bought marshmallows and still have a delicious s'mores milkshake, but making your own marshmallows takes this to the next level. Plus the giant toasted marshmallow on top is one of my favorite parts.
Print
S'More Bourbon Marshmallow Milkshake
A s'more chocolate ice cream and graham cracker shake is taken to an amazing new level with homemade bourbon marshmallows brûléed on top.
Author:

Maya Dutta-Linn

Yield:

1

milkshake, lots of marshmallows

1

x
Category:

Dessert, Milkshake
Bourbon Marshmallows
approximately

½ cup

confectioners' sugar

1 TBSP

plus 1¼ tsp unflavored gelatin

¼ cup

cold water

1 cup

granulated sugar

¼ cup

light corn syrup

¼

hot water (about

115

F)
? tsp salt

1

large egg white (or equivalent powdered egg white)

½ TBSP

bourbon

½ tsp

vanilla
Milkshake
7

scoops of chocolate ice cream

4

bourbon vanilla marshmallows*

2

full graham crackers

¼

–

1/2

cup milk

2 oz

milk chocolate (optional)

½

graham cracker (crumbled (optional))
Instructions
Bourbon Marshmallows
Grease the bottom and sides of an 8 x 8 inch baking pan and dust the bottom and sides with some confectioners' sugar. If you'd like taller marshmallows you could use a large loaf pan or a large plastic storage container (like one you'd store leftovers in) instead.
Add the cold water to the bowl of a standing mixer and sprinkle the gelatin on top.
In a medium heavy saucepan, heat the granulated sugar, corn syrup, hot water, and salt over low heat. Stir until the sugar dissolves. Increase the heat to medium and let the mixture boil until it reaches 240 F, about 5 minutes. Be sure not to stir once you increase the heat. Remove the saucepan from the heat and pour into the gelatin mixture. Stir well until the gelatin is fully dissolved.
Using the whisk attachment on the standing mixer, beat on high speed until the volume is tripled and the mixture is white, thick, and looks like marshmallow. This should take about 4-5 minutes.
While the standing mixer is on, use a handheld mixer to beat the egg white, bourbon, and vanilla until it holds stiff peaks.
Once the marshmallow mixture is ready and the egg white is whipped, add the egg white mixture to the marshmallow and beat on high speed until combined. Pour the the mixture into the baking pan and sift 2 TBSP of confectioners' sugar on top. Chill the marshmallows, uncovered until firm- at least 3 hours but I generally let it sit overnight.
Once the marshmallows are set, run a knife around the edge of the pan and invert onto a large cutting board. You may need to use your fingers or a large spatula to ease the marshmallow out of the pan. Trim the edges of the marshmallow with a large knife and cut into your preferred size. I cut mine into cubes but cut one large round marshmallow to top the milkshake.
Sift the remaining confectioners' sugar into a medium bowl and toss the marshmallows in the sugar in batches, until they are coated. Store at room temperature in an airtight container.
For optional coating
Chop the milk chocolate and place in a small bowl. Heat in the microwave until melted, stirring after every 20 seconds. Place the graham cracker crumbs in a small bowl. Coat the top of your milkshake glass by dipping the glass into the bowl of melted chocolate and then dipping into the bowl of graham cracker crumbs. Drizzle remaining chocolate onto the inside of the glass. Set aside.
For milkshake
Toast 3 marshmallows using either the flame of a gas stove or your broiler**. Place toasted marshmallows, 2 graham crackers, chocolate ice cream, and ¼ cup milk into your blender. Blend on high speed until fully blended and add up to an additional ¼ cup milk until mixture reaches your desired consistency. Pour into glass and then garnish with additional toasted marshmallow. Enjoy!
Notes
*Feel free to substitute regular marshmallows
**Please use your previously tested method to toast the marshmallows. In my house I always use my gas stove on low heat and have had no issues, but use whatever method you are comfortable with.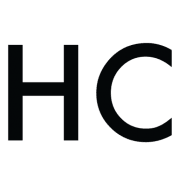 Maya Dutta-Linn
Maya is the writer and photographer behind Treats and Eats, a food and cocktail blog. A self-taught cook, baker, and cocktail enthusiast, this Boston-based food hound is always on the hunt for new flavor discoveries. Visit treatsandeatsblog.com to read more and find additional recipes.