Single Serving Cookie Dough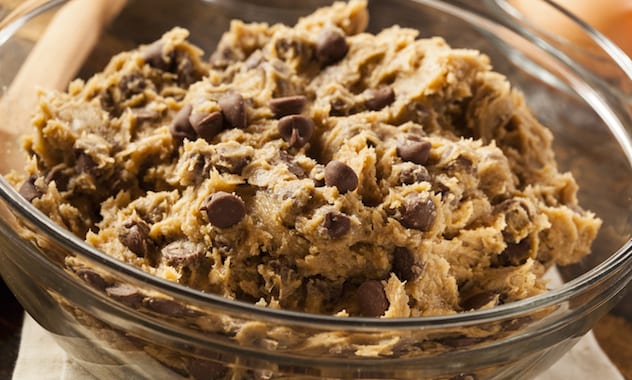 Some days require a spoonful of cookie dough. This recipes gives you just that, but without having to make a whole bowl of dough and without the raw eggs. Use a banana and almond milk to give you the perfect texture for a delicious treat.
By Kelly Morisson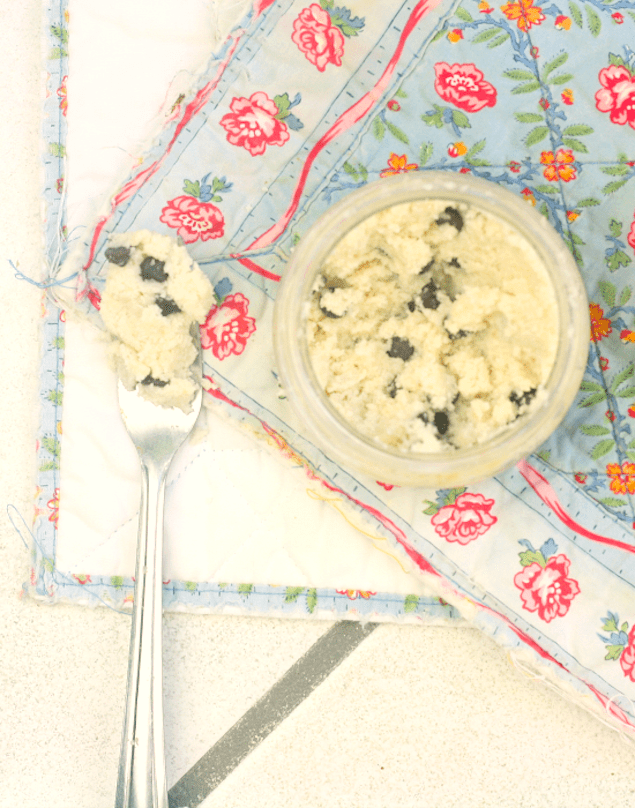 This delicious, vegan, and completely safe-to-eat cookie dough has changed my life, and hopefully it will change yours too.

Single Serving Cookie Dough
Some days require a spoonful of cookie dough. This recipes gives you just that, but without having to make a whole bowl of dough and without the raw eggs.
Ingredients
2 tablespoons coconut flour (or wheat)
2 tablespoon mashed banana or unsweetened applesauce
Sweetener, to taste (such as 1 tablespoon sugar or erythritol)
splash vanilla extract
2-3 tablespoons almond milk
chocolate chips
Instructions
Add the coconut flour, mashed banana or applesauce, sweetener, and vanilla to a small bowl. Stir until crumbly and completely combined (a fork works well for this). Sweeten to taste.
Stir in the milk ONE TABLESPOON AT A TIME until the mixture reaches the perfect cookie dough consistency (3 tablespoons did it for me).
Stir in the chocolate chips. That's it! Bask in the glory of your personal cookie dough and devour.
Kelly Morrison
At the age of thirteen, Kelly Morrison founded Foodie Fiasco, a popular healthy recipe website that provides the ultimate guide to having it all: happiness, decadence, and loose pants. Five years later, she currently resides in West Hollywood, CA, where she spends her days developing recipes, photographing food and her cats, and writing bios in the third person.