You don't even need to frost this cake, it's so pretty with just a sprinkle of powdered sugar.
By Deena Wachtel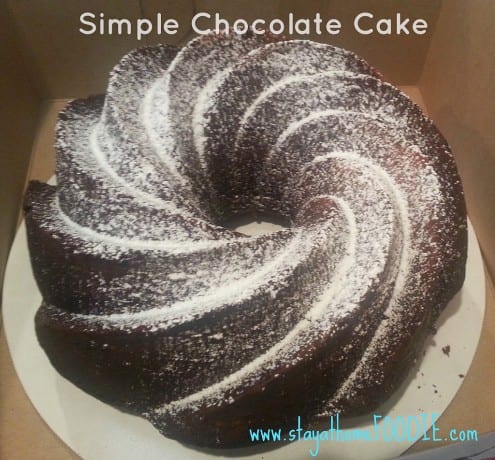 Simple Chocolate Cake
You don't even need to frost this cake, it's so pretty with just a sprinkle of powdered sugar.
Ingredients
Basic chocolate cake mix
1 pkg. instant chocolate pudding (3 oz.)
1 c. sour cream
½ c. water
½ c. oil
4 eggs
1 pkg. (12 oz.) chocolate chips
cocoa powder - for dusting
Instructions
Preheat oven to 350°F. Grease and Flour (with cocoa powder) a BUNDT pan.
Mix first 6 ingredients until well combined. Add the chips last and stir until just incorporated.
Pour into a well greased and floured Bundt pan.
Bake for 1 hour or until cake tester inserted in center comes out clean.
Remove cake from pan and allow to cool in pan for 1 hour before removing.