PARTNER POST: Be inspired this season to make little changes to your holiday menu by adding the merriest berry – blueberries — into your recipes.
As a dinner side or holiday brunch, make savory pumpkin and blueberry scones for a delicious smell and beautiful presentation.
By Kita Roberts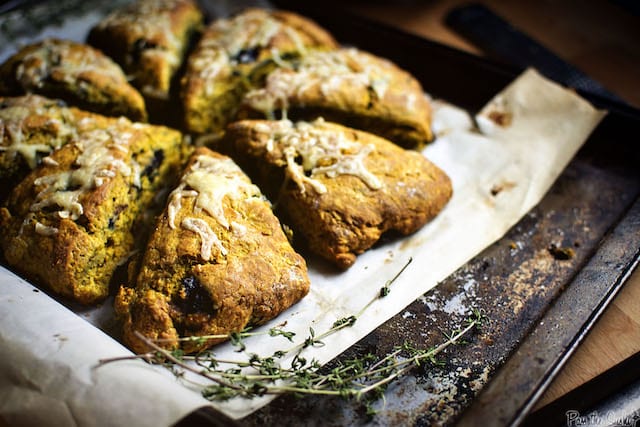 The holidays are all about the little things. The small details that etch memories into your mind and define the moments. It's not the big things -the packages and bows. It's the moments when you and your sisters laugh for hours in a messy kitchen over silly things. Baking a relative's traditional recipe with those you love. It's the details that creep in and seal the moment in your mind forever.
Today I am sharing a quick and easy recipe that I switched up by adding frozen blueberries. It was for the the Blueberry Council as they put their twist on classics recipes and inspire you for the holiday season.
Click here for the savory pumpkin scone recipe with blueberries and maybe even a sprinkle of sharp cheddar on top.
Also, the Blueberry Council has a great swag bag giveaway happening over at their site – where you could win $500 towards a fresh new holiday meal! That would certainly go a long way for the grocery bill this holiday season. Click here to enter.