The neighborhood called Samcheong-dong is one of Seoul's trendiest spots, where traditional meets modern Korean culture.
By Meagan Mastriani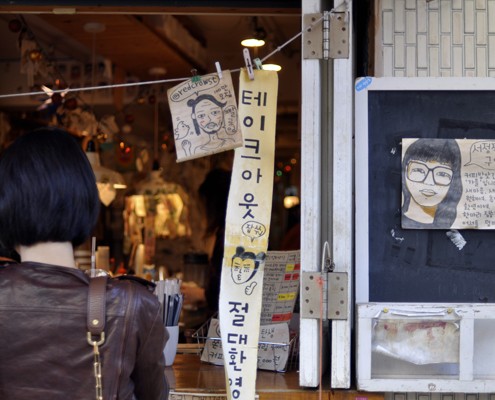 Samcheong-dong blends Koreans' fervent appreciation of their own roots with their love of luxury imports. On one side of a Samcheong-dong alley, you might see a row of hanoks, historical Korean homes, housing noodle restaurants or local art galleries. And on the other side, there might be a newly-opened Kiehl's apothecary, stocked with the latest cosmetics from New York. Samcheong-dong is a charming place that wonderfully demonstrates Seoul's evolving culture — a melting pot of old and new, East and West.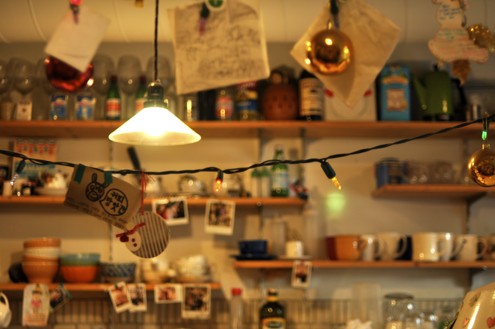 Unsurprisingly, Korea's obsession with Western coffee culture is taken to an extreme in Samcheong-dong. There are a handful of typical kitschy-cute cafes lining every street in the area, and after a while, they can all start to look the same.
However, there is one that stands apart from all the rest. A perennial favorite among bloggers (for good reason), Coffee Seonban, or "Shelf Coffee," is an essential part of any Samcheong-dong visit.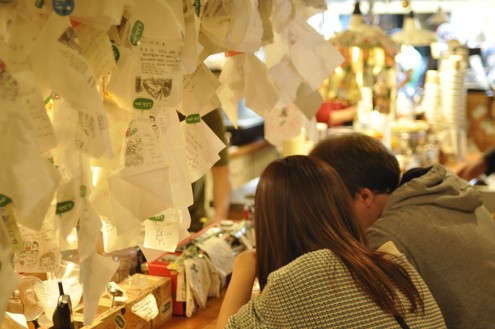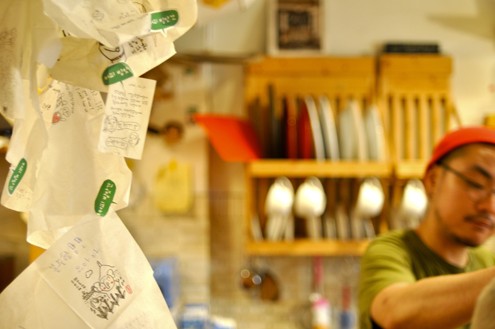 Shelf Coffee is a delight to all the senses. Just passing by on the street, you'll notice the strong smell of freshly-brewed hand drip coffees from all over the world. Walk inside, and you'll find the walls covered in napkins with doodles and caricatures of the baristas (seriously, you could spend hours browsing all the artworks in this quirky gallery of sorts). The speakers play a superb mix of Korean indie rock, like ironic grunge covers of synthy k-pop hits.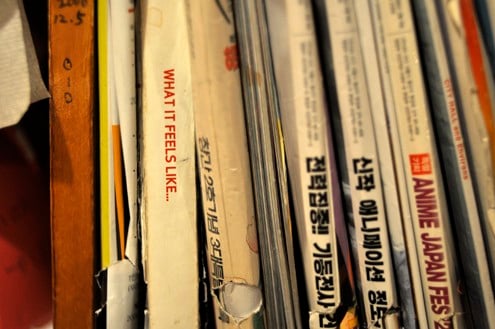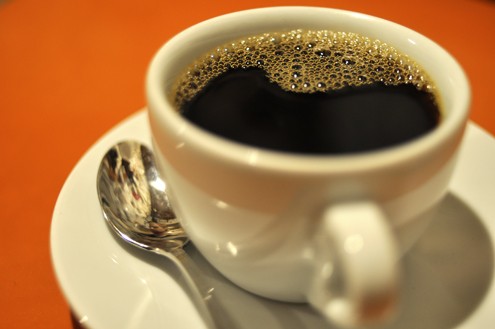 And if the smells, sights, and sounds of Shelf Coffee aren't enough to make you fall in love, then wait until you taste the coffee. Admittedly, I'm no coffee expert. I don't know what exactly distinguishes a "good" cup from a "bad" one, and I don't know the difference between Indonesian and Costa Rican beans. I just know what I like, and I like the coffee at Shelf Coffee very much. It's not just me either — Shelf Coffee is considered by many cafe enthusiasts to have some of the best joe in town (no small compliment, when you consider how much competition there is).
And if you're not into coffee, there are plenty of other great drinks to try, like juices, smoothies, and several kinds of hot chocolate. I may not be a coffee guru, but as a woman, I do consider myself fairly well-versed in all things chocolate. And the thick and creamy hot chocolate at Shelf Coffee is some of the richest, most indulgent I've ever had.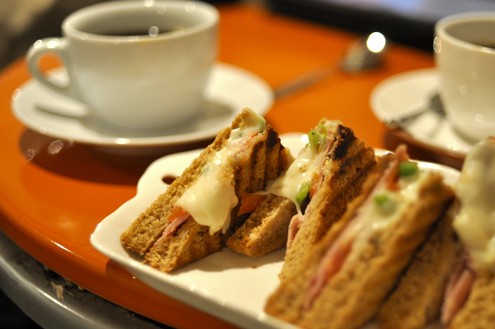 No handwritten Korean cafe menu would be complete without the essential spread of paninis and ice-cream-topped waffles. Though not cheap, the food at Shelf Coffee is worth trying if you come hungry. (Of course, you could always try one of the many noodle shops nearby, as well!)
Whether you're interested in the blending of cultures or just the blending of coffees, there's no doubting that Samcheong-dong's Shelf Coffee is a fantastic place to spend a Seoul afternoon.
Meagan Mastriani
Meagan Mastriani is a culinary photoblogger living in Seoul, South Korea. As a lover of the city's flourishing independent cafe scene, she spends much of her time exploring backstreets to find hidden treasures. With an eye for art and design, she is usually attracted to places that are both visually and gustatorily pleasing. She invites friends and fellow food enthusiasts to join in her adventures as she discovers the best that local eateries have to offer and hopes to entice you to visit her beloved city.