At The Romanos Resort in Costa Navarino, you will be treated to an experience that would make the ancient Greek royalty jealous.
By Pam Kanavos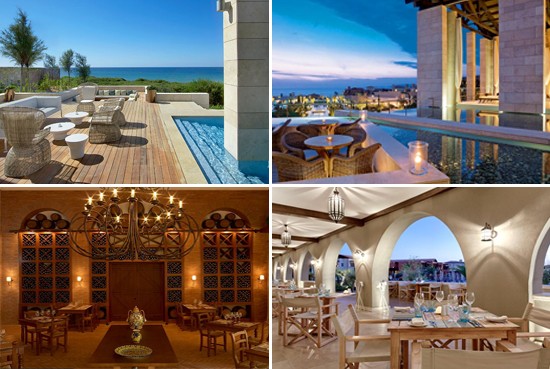 Did the ancient Greek royalty play golf? Have spa days? I would assume that they at least ate splendidly. No matter. At The Romanos, a Luxury Collection Resort you will be treated to an experience that would make the ancient Greek royalty jealous.
It's not by chance that the ancient Greek royalty had the white-sand beaches of Messinia as their stomping ground. It's not by chance yet again that the Peloponnese region, is about to have their second grandiosity. The perfect location to enjoy unparalleled relaxation and experience the authenticity of the surrounding environment.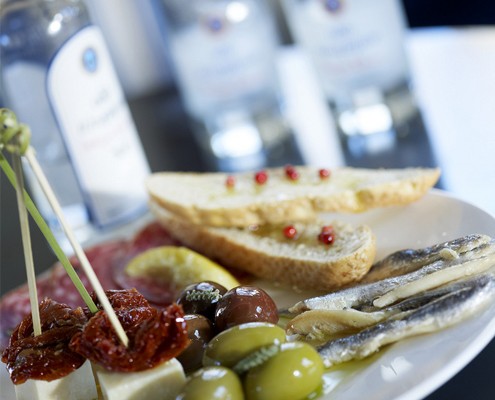 Set in a stunning landscape garden with an array of indigenous trees and plants, this whitewashed, 321-acre property, virtually invisible from the Ionian Sea alongside it, has a golf course that's irrigated with rainwater, and 80 percent of the property will operate on solar power by 2012. Don't let this eco – conscious approach fool you, Romanos is also about indulging: indulging the mind, the senses, the body and the taste buds. Each of the 32 light-filled suites has a private pool, and the breakfast spread includes five types of local honey. I bet the ancient Greek royalty would be jealous of that spread.
If you are seeking a room with views of the ocean from the infinity pool and from the bathrooms' soaking tub, or if you wish to gaze at the sea (or the stars) in any weather, ask to book rooms 1309, 1310, and 1311.
Dining: The Romanos Resort offers an array of culinary delights, from Italian, Pan Asian, Middle eastern cuisine, including a destination restaurant featuring ethnic and indigenous cuisine based on local organic ingredients, a Greek restaurant complete with a well-stocked wine cellar, extensive lounge areas and a lobby bar. The resort will also has outdoor areas for grilling offering a serene, romantic and casual mood for outdoor dining.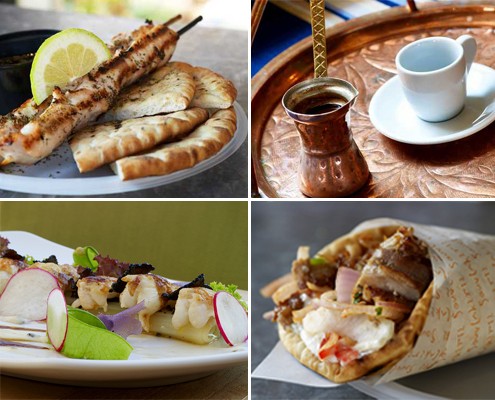 A four-star cuisine is great but if your looking to do as the Greeks, then grab a Souvlaki or Gyro at the hotel's Souvlakerie stand, then munch on it while watching live local performances or soccer matches at the open-air cinema in the Agora—the hotel's central square.
If you seek and enjoy adventure the resort offers plenty excitement. Mountain biking, Nordic walking, hiking and racket sports, as well as many water-related sports and recreational activities. Indoor activities available include Ten Pin bowling, squash and basketball as well as extensive areas for meditation and workout classes. For a truly authentic Greek experience, guests are encouraged to discover the beauty and culture of Messinia and partake in traditional activities ranging from fishing to the art of olive-oil and wine-making.
Looking for rest and relaxation, look no further. Navarino Dune's 4,000 square metre "Anazoe" Spa, features a brand new concept in wellness which combines ancient Greek medicine and philosophy with modern scientific treatments and utilizes the area's unique natural products and revitalizing ingredients.
See Also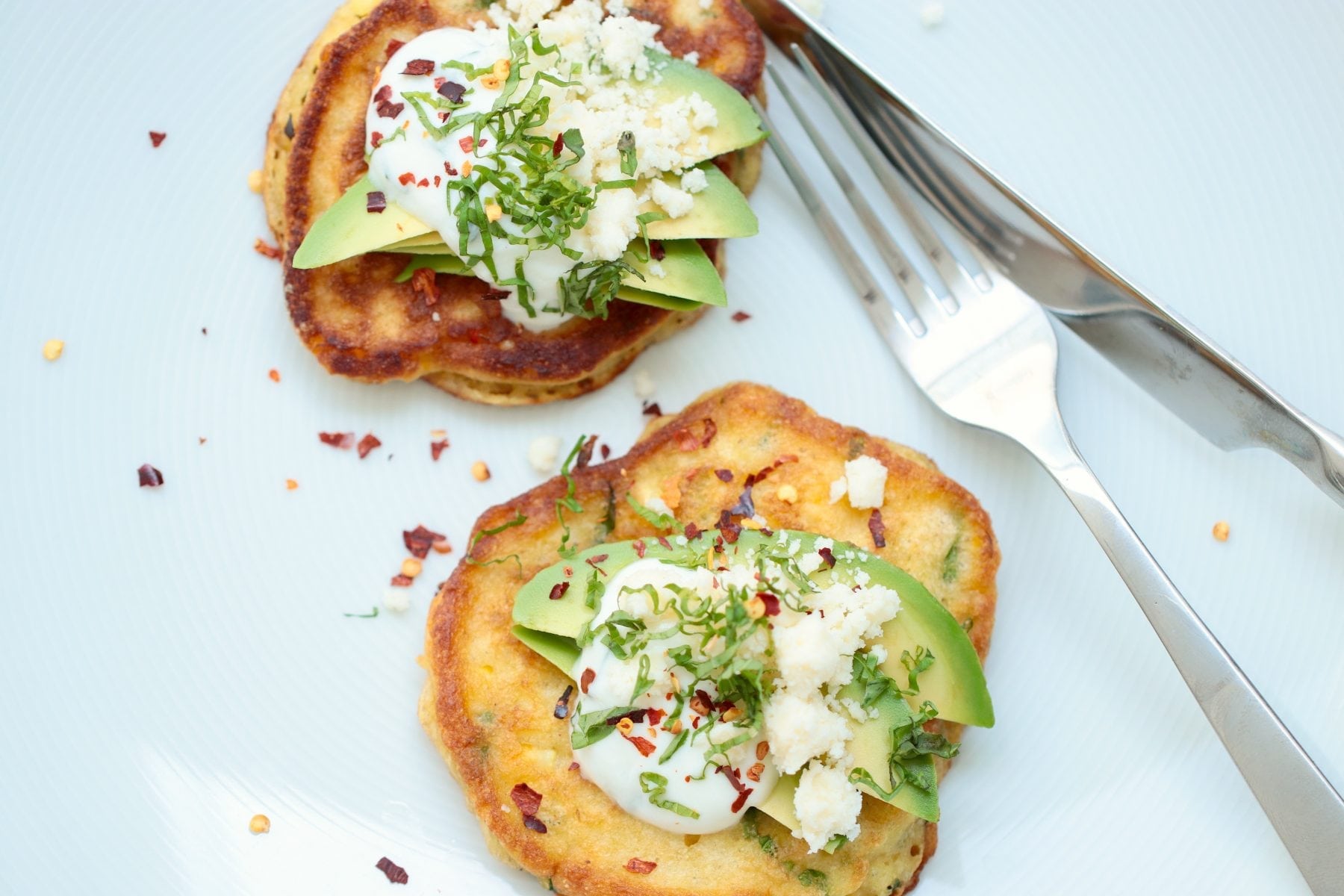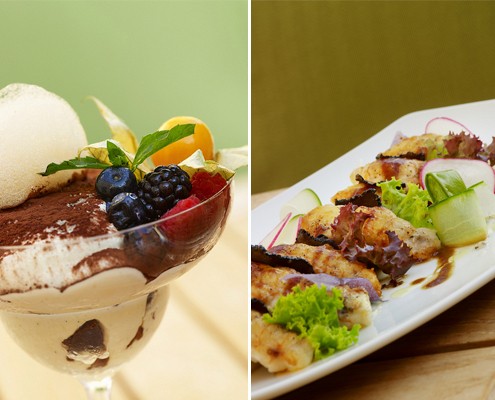 The dominating element at Anazoe Spa is the Olive tree. The therapeutic olive oil treatments (oleotherapy) are based on ancient local practices originating from the Messinian area. Its is no surprise that some of theses practices are still usedtoday by the locals.
Treatments include kinisiotherapy, floating pools, an extensive range of light therapies, ice-grotto rooms, herbal saunas and unique Oleotherapy treatments originating at Nestor's Palace, dating back to Hippocratic times Guests of the resort will have access to a Health and Fitness Centre with a heated indoor pool, indoor Jacuzzi, steam room and fitness facilities, as well as the resort's spectacular outdoor pool complex.
If all this luxury is a tad bit to overwhelming then skip over to the Westin resort Costa Navarino right next door. However, beware the ancient Greeks will be frowning upon you from the heavens above.
The Romanos
Navarino Dunes
Costa Navarino
Messinia, Greece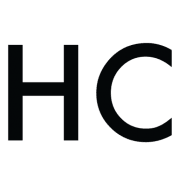 Pam Kanavos
Pam Kanavos is a Boston-based food blogger and Pastry Chef. Her Greek heritage has not only shaped her cooking, but also vastly contributed to her culinary personality. Being a lover of all things sweet and savory, Pam cooks, bakes, tastes, and luckily shares her recipes on her blog Sucrée....