Every country has many favorite street food dishes that we have discovered and come to love. Here are just a few favorites that can be recreated in your kitchen, no matter how far away you are. What is your favorite international street food?
By Ashley Wiggins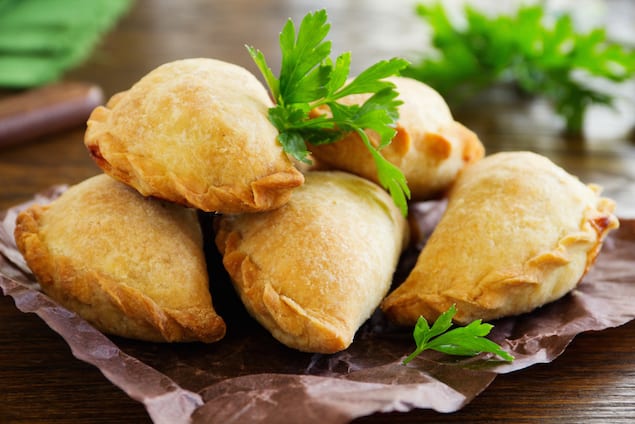 Shutterstock: Lesya Dolyuk
This article has been posted with permission and originally appeared as 8 Beautiful Recipes Featuring Edible Flowers on Relish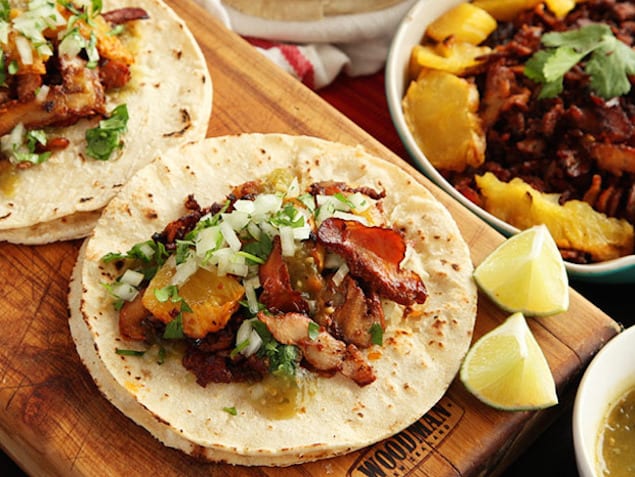 www.seriouseats.com
Tacos al pastor
Developed in Central Mexico, tacos al pastor are currently sold by food trucks and street vendors across the country who carefully cut paper-thin slices of pork directly from the spit. It's the cooking process that gives the meat it's incredible flavor, and it's surprisingly easy to make at home. Find a recipe here.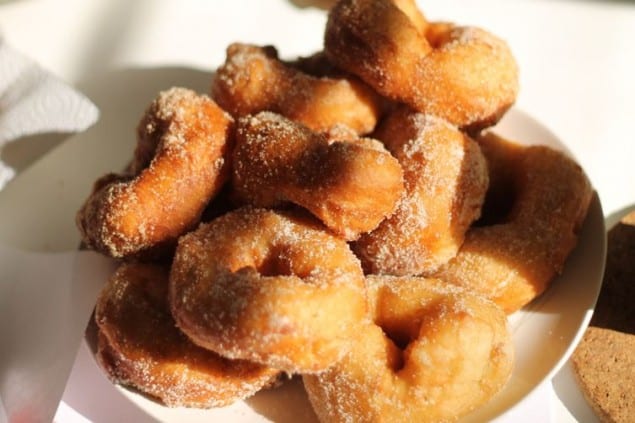 Shelly's Humble Kitchen
Moroccan Donuts
These sweet, pillowy pastries are traditionally served at Moroccan family gatherings or during Chanuka, but you can also find them on the streets or in local cafes. Try this recipe at home.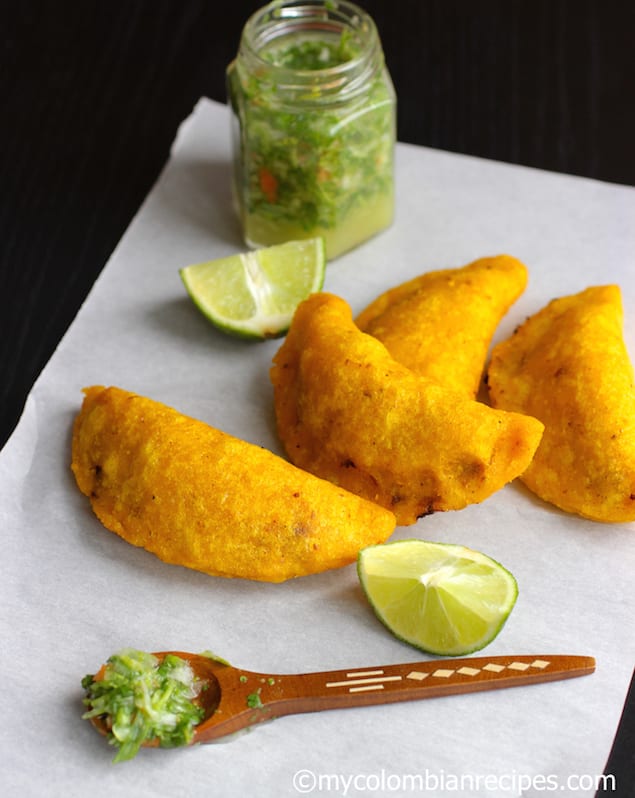 www.mycolombianrecipes.com
Colombian Empanadas
These savory, stuffed, corn fritters can be found on every street corner in Colombia, and now they're also common in cafes, food trucks and restaurants all around America. Colombian empanadas are typically filled with meat, but a savory potato filling offers a rich alternative for vegetarians. Find the recipe here.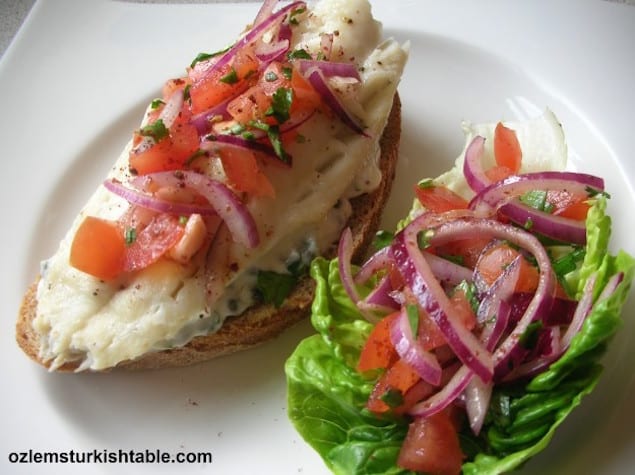 www.ozlemsturkishtable.com
Balik Ekmek
Most Americans are unaware, but there's a strong fishing culture in Turkey, and on the docks of Istanbul, fishermen often grill up some of their catch right on their boats. Balik Ekmek is a popular Turkish sandwich that is made from white fish, and it's surprisingly simple to recreate at home. Find the recipe here.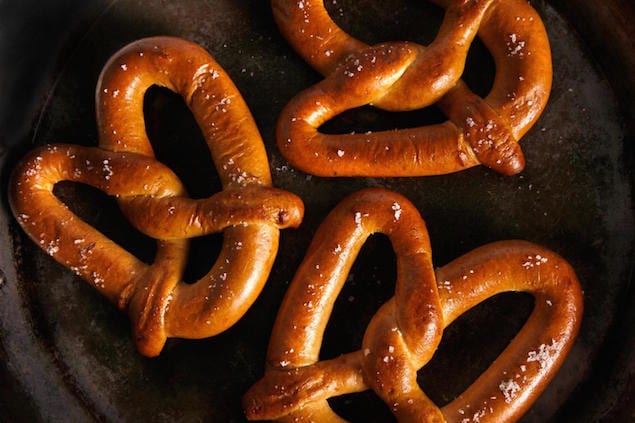 www.chow.com
Soft Pretzels
Though they originated in Germany, soft pretzels have made their way to street vendors, amusement parks and shopping malls around the world. The good news is that these warm treats can be even more delicious if you make them at home. Try this recipe.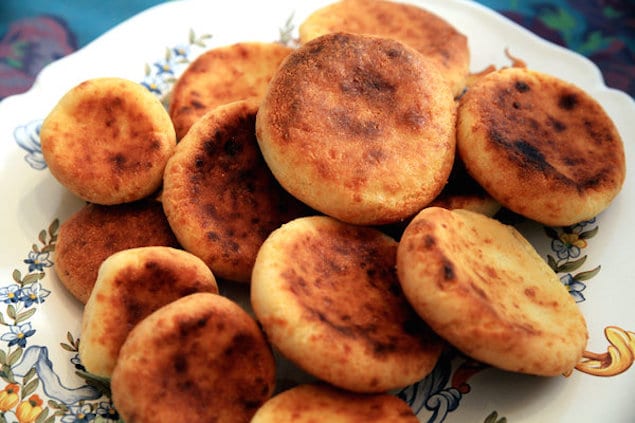 Hiroko Masuike/The New York Times
Corn and Cheese Arepas
Like empanadas, arepas are another Colombian street food made from corn flour and formed into discs of deliciousness. In this traditional recipe, the arepas are stuffed with a medley of soft cheeses to up the flavor factor. Find a recipe here.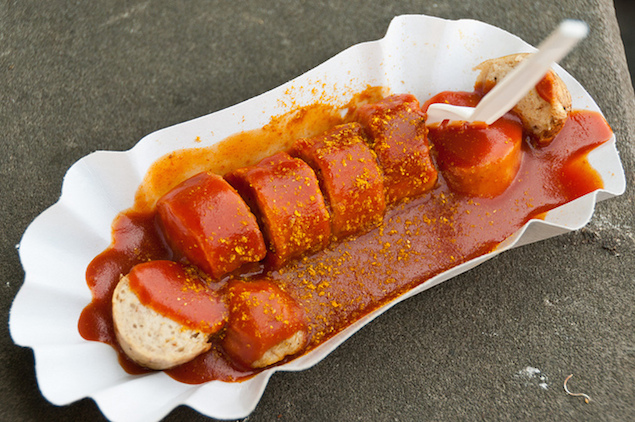 www.cookingwithlittlebuddy.com
German Currywurst
If you were walking on the streets of Berlin, you'd likely run right into a vendor hawking these tasty sausages smothered in a rich tomato-based sauce. But you don't have to travel to Berlin to try this dish. You can whip up authentic German Currywurst right at home. Try this recipe.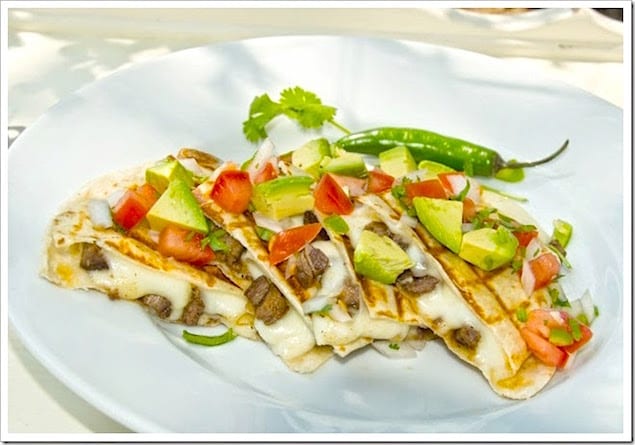 www.mexicoinmykitchen.com
Steak Quesadillas
Quesadillas are everywhere in the US — from upscale restaurants, to fast food joints and probably even your own kitchen. But there'e nothing better than a super-easy authentic version, oozing with yummy Oaxacan cheese. Find a recipe here.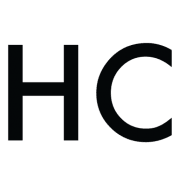 Relish
Offering more than 14,000 recipes plus features and DIYs on cooking, dining and entertaining, Relish celebrates America's love of food. Relish is about honoring cooking traditions while exploring new trends and ideas, which is why millions of people turn to both Relish.com and Relish Magazine for special occasion recipes, quick and easy weeknight suppers and culinary adventures.