Jazz up that ordinary vodka tonic with chocolate and raspberry and you're sure to have a crowd pleaser!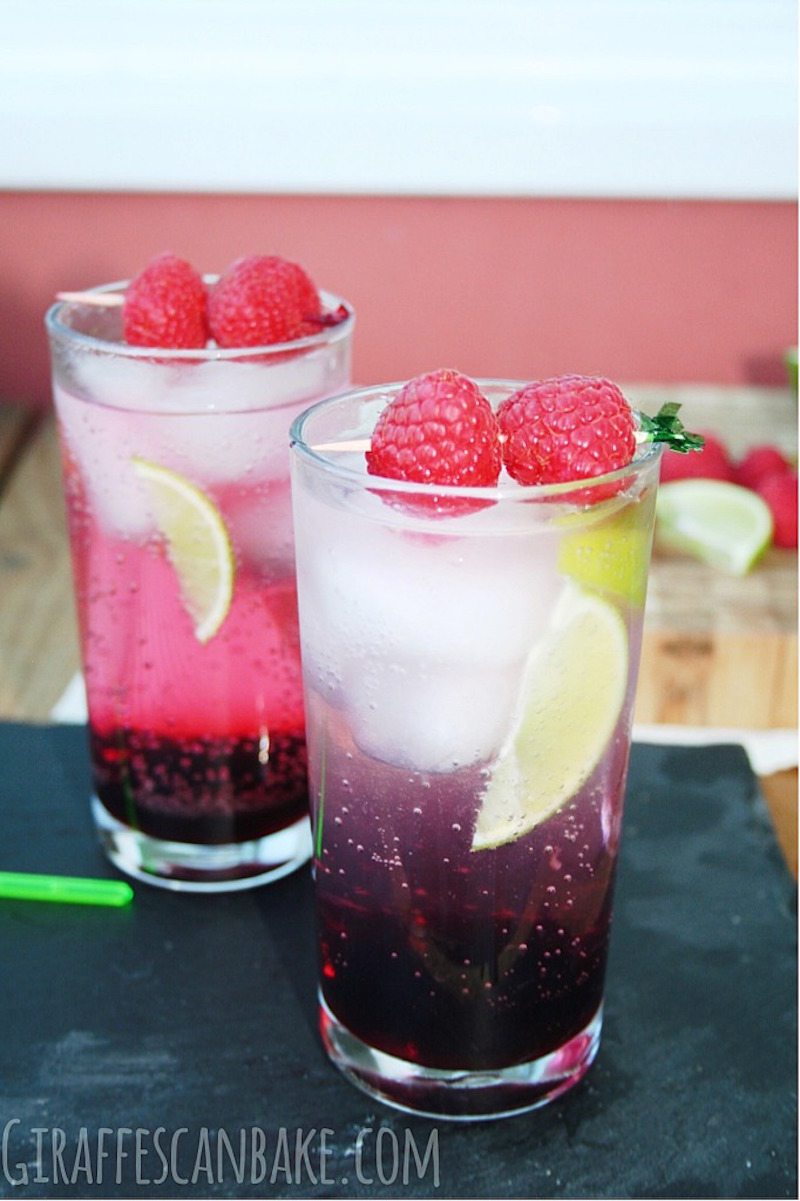 What's a party without a cocktail! When I was brainstorming on what to make for a party I knew it needed to be something sweet, it's what I do best after all. I had chocolate vodka and raspberry syrup on hand. When I thought about cocktails I could make from these ingredients my mind immediately went to a cream based cocktail, it seemed to make the most sense. But the inspiration this chocolate and raspberry vodka tonic came when I was enjoying my regular vodka tonic. A chocolate vodka tonic sounded like a good idea to me, especially combined with raspberry syrup and with the addition of a little fresh lime juice. You have every flavor profile a cocktail needs – sweet, bitter and sour. It's a simple cocktail to put together, but it will definitely impress your friends.
I'm no mixologist, but I knew if I got the right levels of sweetness from the syrup and vodka, the bitter edge to the tonic would make for a delicious cocktail. No shaker needed. You will want something mix it up, but even a spoon will do. Since this is a stirred drink, the amount of ice you use isn't too important as it's not used to dilute the drink – you just need enough to keep it nice and cold.
See Also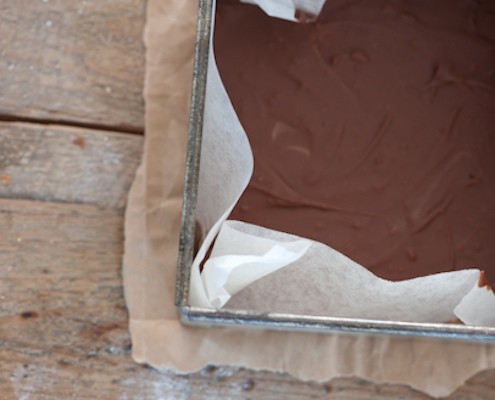 If you can't find chocolate vodka, I would recommend trying this with regular vodka, but please use good vodka. Drinks are just like anything else, the better quality your ingredients, the better it will taste!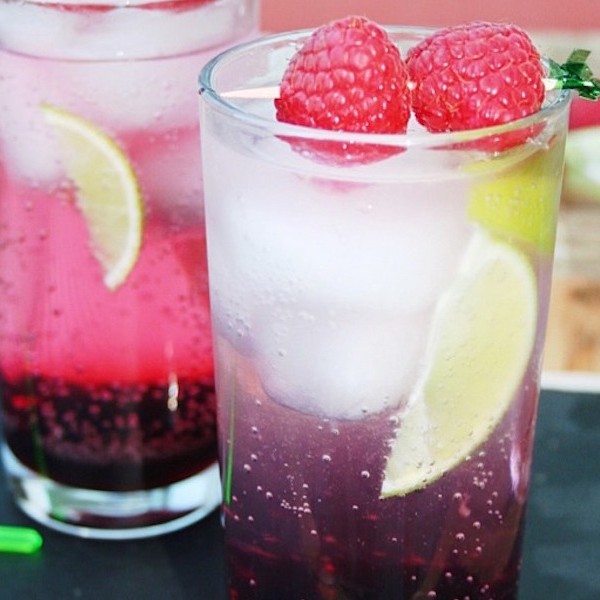 Michelle McVeigh
Ingredients
Ice

25

ml

Chocolate Vodka

25

ml

Raspberry Syrup

Tonic Water

2

Lime Wedges

Fresh Raspberries

optional
Instructions
Add ice to a tall glass, filling halfway full

Pour over vodka and syrup, fill up with tonic water.

Squeeze lime wedges into glass before dropping them in glass

Garnish with fresh raspberries if desired, serve with stirrer to mix drink.

Notes

If you don't have stirrers, be sure to stir drink before serving
Michelle McVeigh
Michelle is a self taught home baker who loves to experiment with flavours and teach herself new skills in the kitchen. She is based in the UK but travels to Atlanta, GA often and bakes wherever she goes!