If you don't have a mini donut pan, this batter works well as a muffin — just be sure to cook them a little longer.
By Sarah Schiffman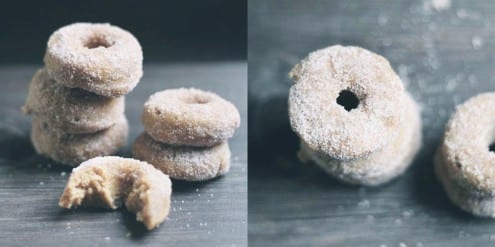 Pumpkin Spice Donuts (Or Muffins)
If you don't have a mini donut pan, this batter works well as muffins -- just be sure to cook them a little longer.
Author:
Sarah Schiffman, adapted from Blue-Eyed Bakers
Ingredients
for the donuts:
1¾ cup flour
1½ teaspoons baking powder
½ teaspoon salt
1 teaspoon cinnamon
1 teaspoon nutmeg
½ teaspoon pumpkin pie spice
⅓ cup vegetable oil
½ cup brown sugar
1 egg
1½ teaspoon vanilla extract
¾ cup canned pumpkin
½ cup milk
for coating:
½ cup butter, melted
⅔ cup sugar
1-2 tablespoons cinnamon (or more depending on cinnamon love level)
Instructions
Preheat oven to 350 F. Butter a mini donut pan (or muffin pan if you decide to go that route) and set aside.
In a bowl, whisk together the flour, baking powder, salt, and spices and set aside.
In the bowl of an electric mixer fitted with the paddle attachment (or in just another bowl) whisk together the oil, brown sugar, egg, vanilla, pumpkin, and milk until well combined. Slowly add the flour mixture and stir until just combined, taking care to not over-mix.
Using a pastry bag or plastic bag, fill each donut cup with the batter. The cups should be fairly full but not overflowing. Bake for 10 minutes or until the donuts spring back when pressed. Turn donuts out onto a wire rack and allow to cool for a few minutes.
While donuts are cooling, melt butter and combine sugar and cinnamon. Dip desired number of donuts in melted butter, then coat in cinnamon-sugar mixture. Serve immediately.
Donuts can keep in an airtight container for a day or so. Don't coat with the topping until ready to serve.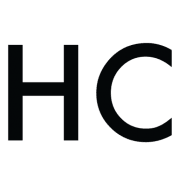 Sarah Schiffman
Sarah Schiffman is the author of the food and photography blog Pearl and Pine. Her recipes focus on fresh seasonal ingredients and she loves to share the stories and pictures that accompany each dish.