Sponsored Post: We've teamed up with Farm Promise to bring you versatile recipes featuring their wholesome, delicious pork raised to not only sustain us, but the land too.
Dig into this easy sheet pan meal of pork loin and veggies that are served with a honey mustard sauce and can be ready to eat in 40 minutes or less.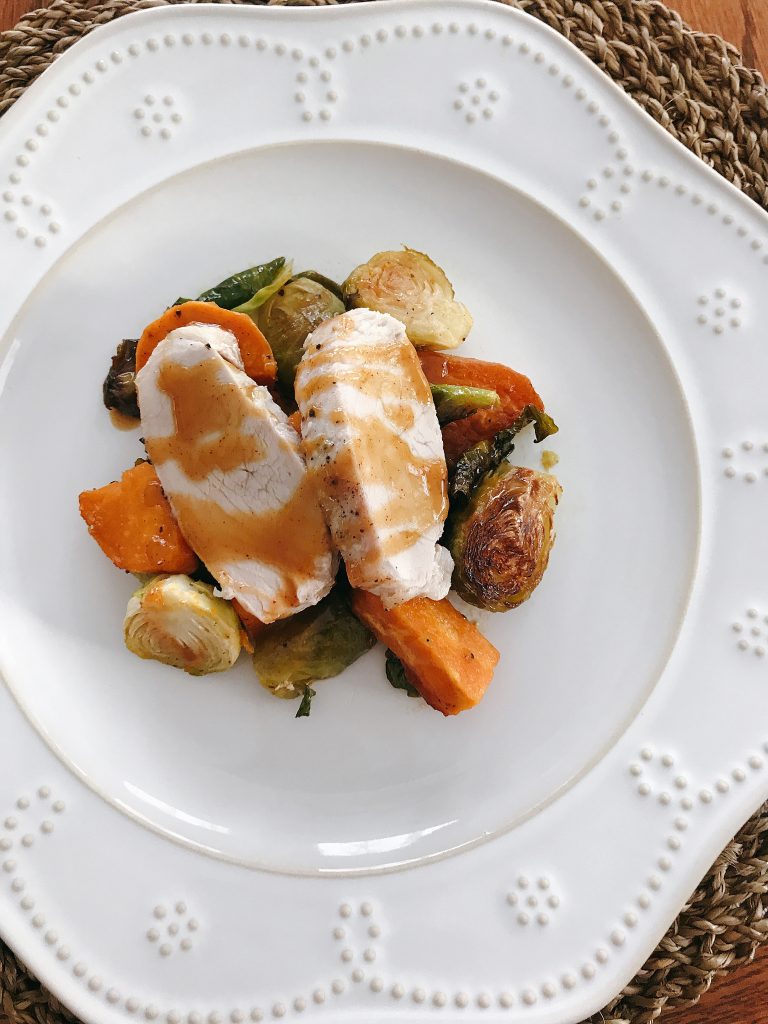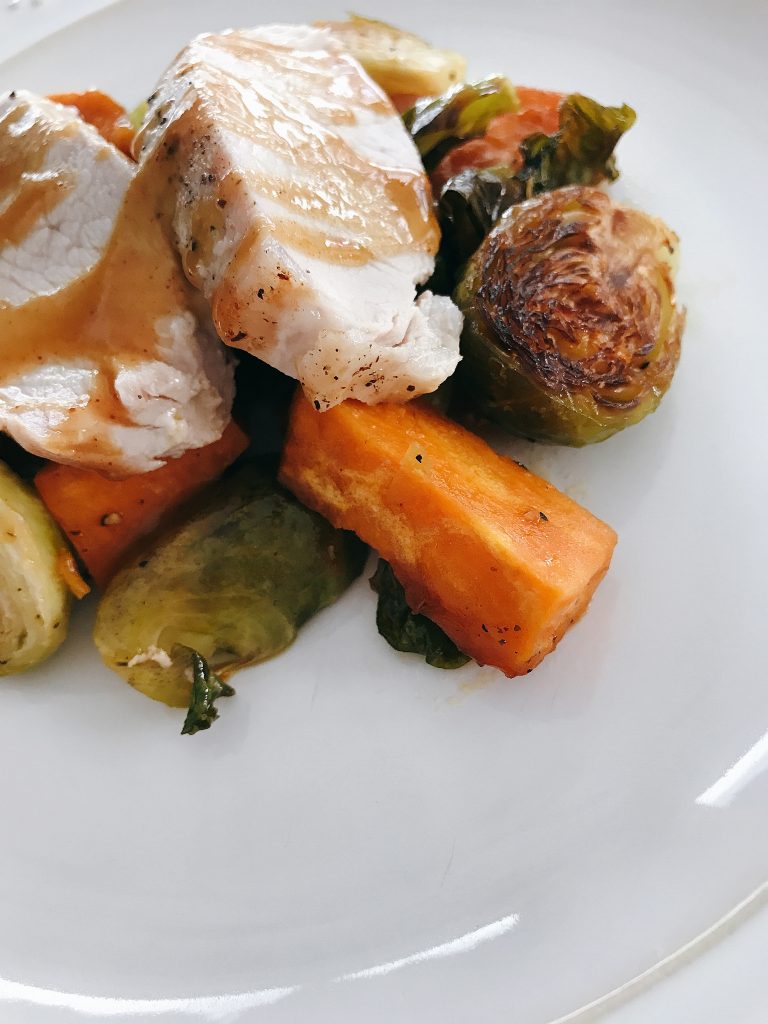 Are you running out of dinner ideas? I often find myself staring at a blank piece of paper each weekend wondering what meals I'm going to plan to cook for the week ahead. Once I put my pen to paper and get a sense of what I'm going to cook, it is off to the grocery store for the big haul. Sometimes I can't think of anything to cook so I throw caution to the wind and go to the grocery store hoping to find inspiration.
It is not easy deciding what all five people in my house might want to eat for dinner every night. Sure, we have our favorites, but sometimes our favorites get boring. I need meals that can come together fairly quickly too. It is nice to spend more time cooking on the weekend, but the weekdays are a blur from the time we wake until bedtime. If I plan to cook dinner in the short time after my oldest gets dropped off by the bus and dinner time, I need something quick! What is another meat that is quick cooking and versatile? PORK!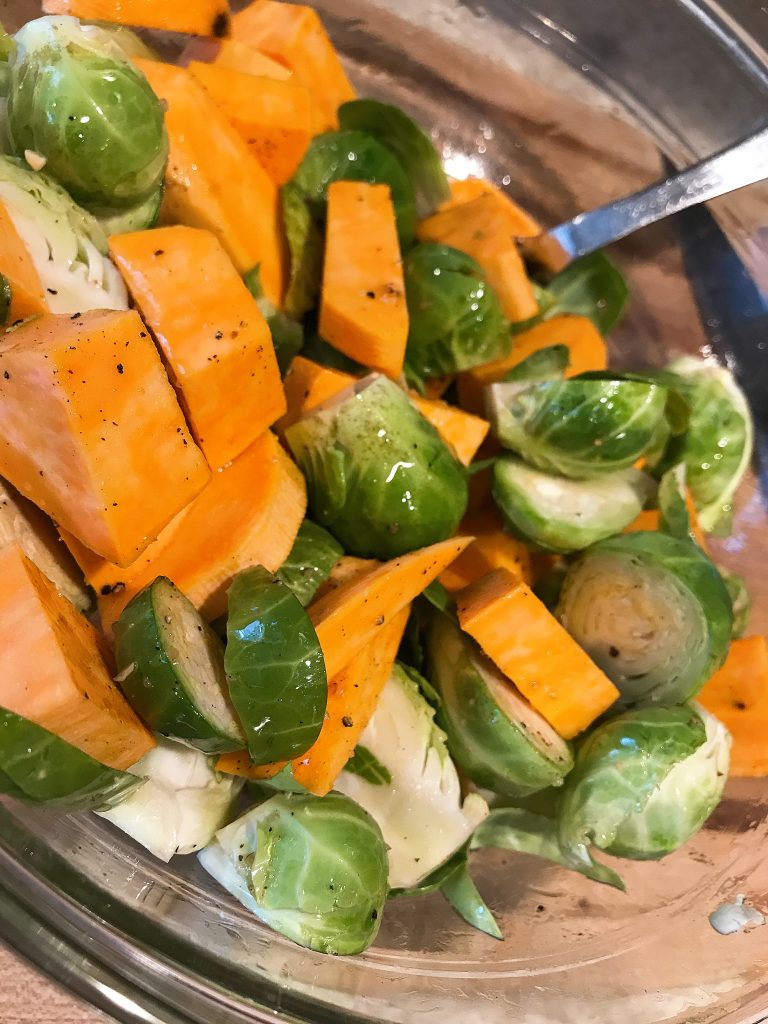 While at my local ShopRite for my weekly grocery haul I picked up a new-to-me item, Farm Promise, in order to work on this post. I looked over the variety of items from Farm Promise – pork tenderloin, boneless pork chops, ground pork, bacon, ham steaks, sausages and more. I am such a sucker for packaging and love to read the labels before I decide to purchase. Since we don't eat a ton of meat, I like to make sure when I am buying or preparing meat for my family it is of a certain standard. I want to make sure I am always serving my family the best!
Farm Promise pork is raised with no antibiotics ever, raised without grown promotants, all vegetarian diet, hormone free, born raised and harvested in the U.S.A, all natural and authentic wholesome pork. Farm Promise pork is raised by family farmers in Pennsylvania. I feel good about working with and eating Farm Promise pork knowing that they are focused on safeguarding and sustaining the land and the livestock in addition to selling "clean label" pork.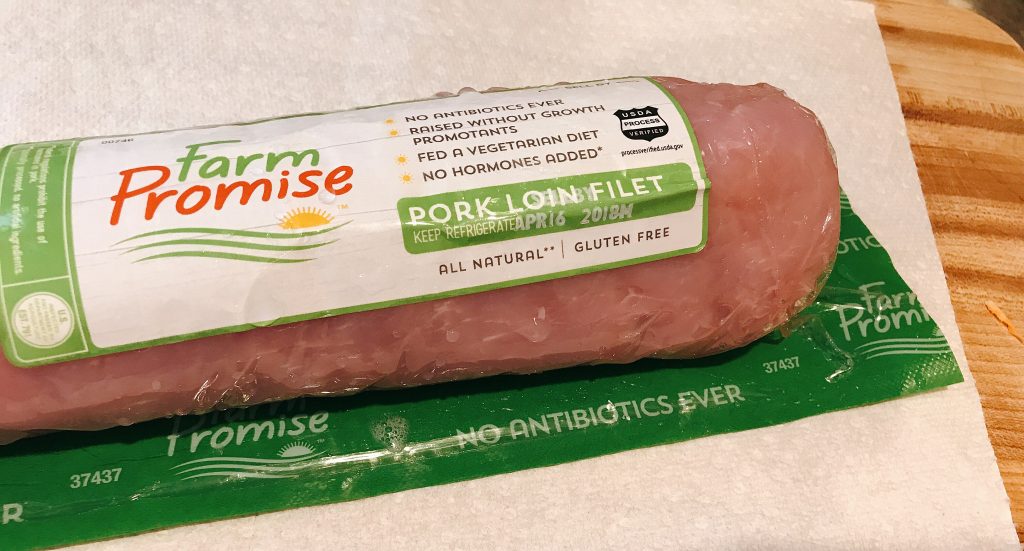 This made me especially excited to cook pork this week! I bought a Farm Promise Pork Loin Filet that was about 1.5 pounds for less than $10! I was surprised at the super affordable prices Farm Promise offered for quality meat. So let's get to the good stuff, the recipe!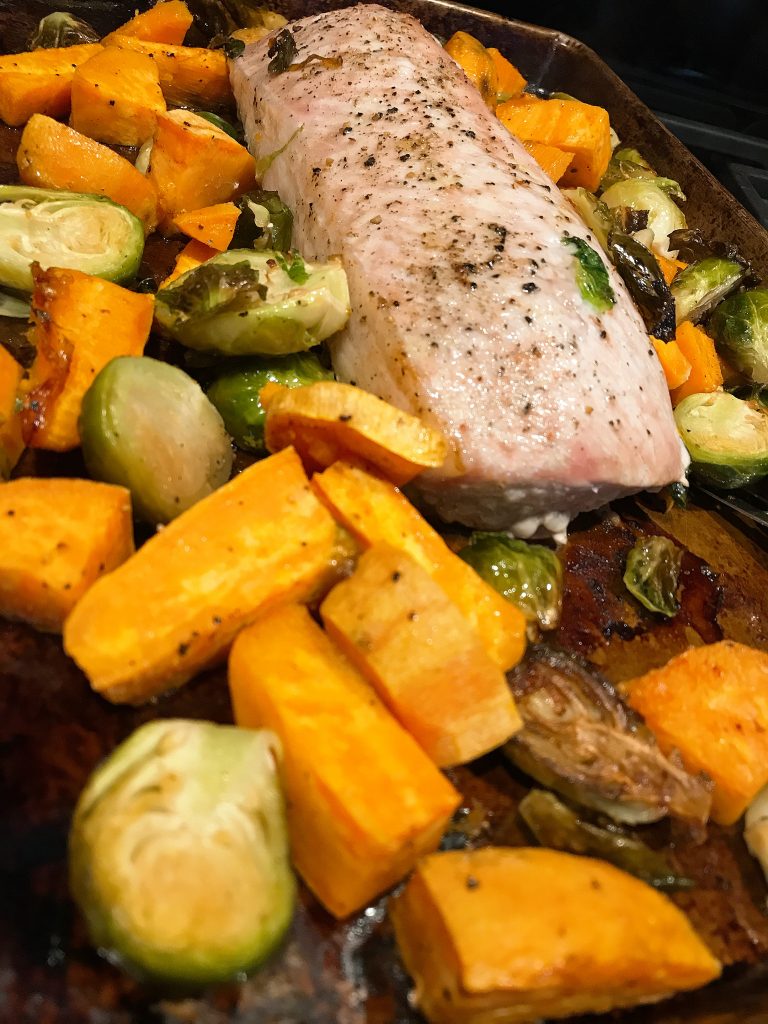 See Also
I am so excited to share this quick and delicious recipe with you! One pan, a tiny bit of prep, and in about 40 minutes your meal is ready!
I'm so pleased with the way this recipe turned out! It is both quick and easy but best of all DELICIOUS! I can totally see this going into my monthly meal rotation. My kids liked the pork! It was juicy and flavorful with or without the sauce.
Farm Promise is sold at ShopRite stores which are primarily in Connecticut, New Jersey, New York and Pennsylvania with some locations also in Maryland and Delaware. Let me know if you find Farm Promise items or if you cook this recipe for dinner! I'd love to hear your thoughts!
Print

Pork Tenderloin and Veggies Sheet Pan
---
One Farm Promise Pork Loin Filet (about 2 pounds)

1

–

2

large sweet potatoes (peeled and chopped into cubes)

1.5

–

2

cups halved brussels sprouts

1/4 cup

honey

1/4 cup

dijon mustard
salt and pepper

1 teaspoon

paprika or smoked paprika

2

–

3

tablespoons extra virgin olive oil
---
Instructions
Preheat the oven to 375 degrees.
In a medium bowl, add your brussels sprouts and sweet potatoes. Add a about 1 teaspoon salt and 1/4 teaspoon fresh ground pepper and the olive oil. Mix together.
Remove your Pork Loin Filet from the package and set in the middle of your sheet pan. Rub both sides with salt and pepper and 1 tablespoon of the extra virgin olive oil.
Add the sweet potatoes and brussels sprouts to the sheet pan around the pork. Cover with foil and place in the oven to cook for 20 minutes.
Remove the foil after 20 minutes and turn the veggies around with a spatula. Cook for an additional 20 minutes. Serve warm with the sauce.
To make the sauce:
Combine the honey, dijon mustard and paprika. Drizzle the sauce over each serving. Can be stored in the fridge in an airtight container.
candicemoretti
Hi! I'm Candice! Welcome! I'm a native Rhode Islander transplanted to Connecticut where I'm raising my family. Most days you'll find me creating recipes in my kitchen while tackling a DIY project in a fabulous outfit, snapping pictures on Instagram and keeping my three kids happily entertained. Just another day right?!