Add a new flavor to your champagne. Celebrate an event with a pomegranate and rosemary infusion.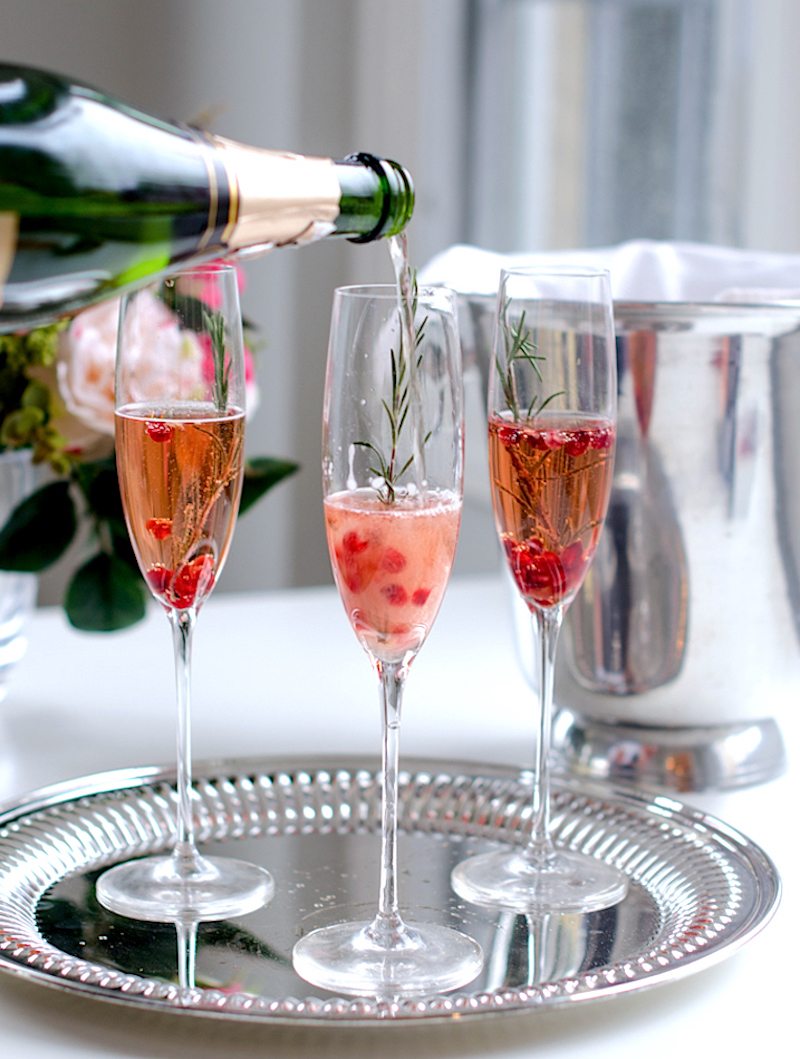 This cocktail is an easy, but luxurious cocktail to serve and sip.
The beauty of this recipe is that you can add as much pomegranate juice as you want, to add flavor and color to the champagne. You also don't need the Pom juice if you don't have any on hand. The pomegranate arils are so pretty as some move to the top of the glass with the champagne bubbles as well.
The rosemary sprig is optional, but it's a nice garnish. It's actually quite interesting to smell the aroma of the rosemary while you are sipping your champagne.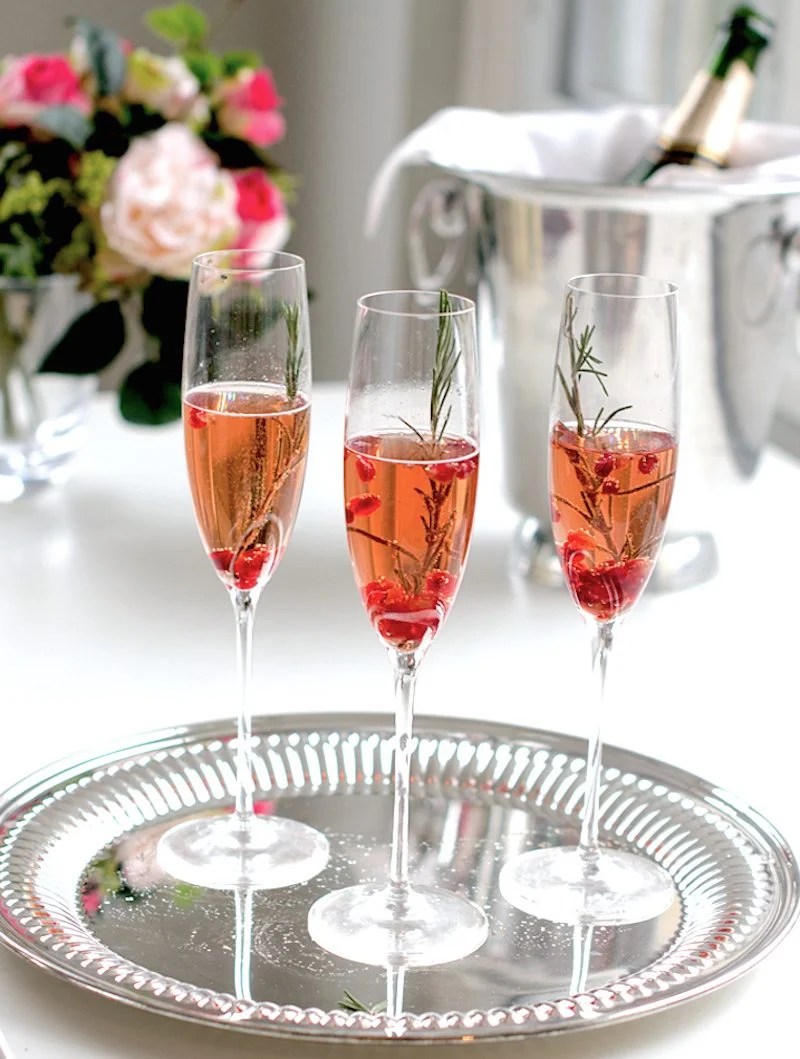 This drink would be perfect for any celebration, so I hope you try it. Cheers!
Kimberly FitzSimons
Kimberly FitzSimons is a New York-based graphic designer and editor of lifestyle blog www.chicandsugar.com. Her fondness of timeless traditions, tailored style, and clean lines influence her design work, as well as her passion for food styling and photography. When she's not baking up a storm in her kitchen, she enjoys adventuring around New York City with her husband and two young girls.