Poire belle Hélène: Poached Pear with Chocolate Sauce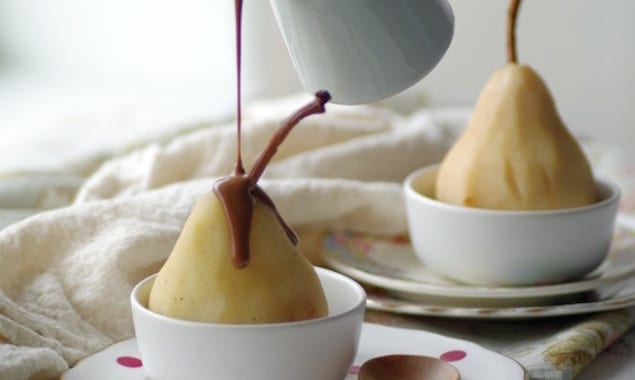 Simply spiced, poached pears have an elegant name, a rich chocolate sauce, and a simple preparation for a superb dessert.
By Leigh R Chomp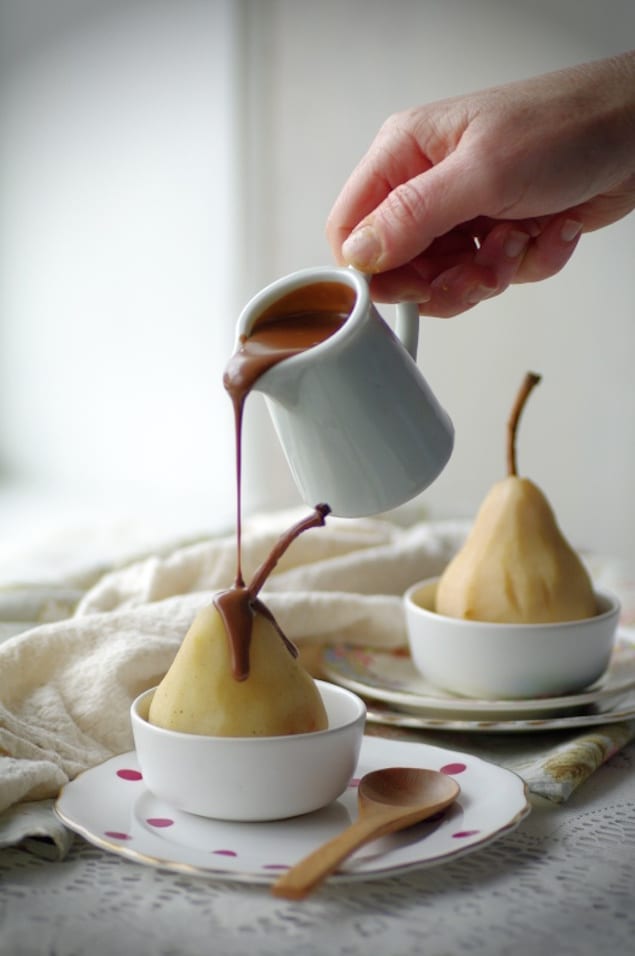 Poire belle Hélène was created by Auguste Escoffier and named after the operetta La belle Helene which premiered in Paris in 1864.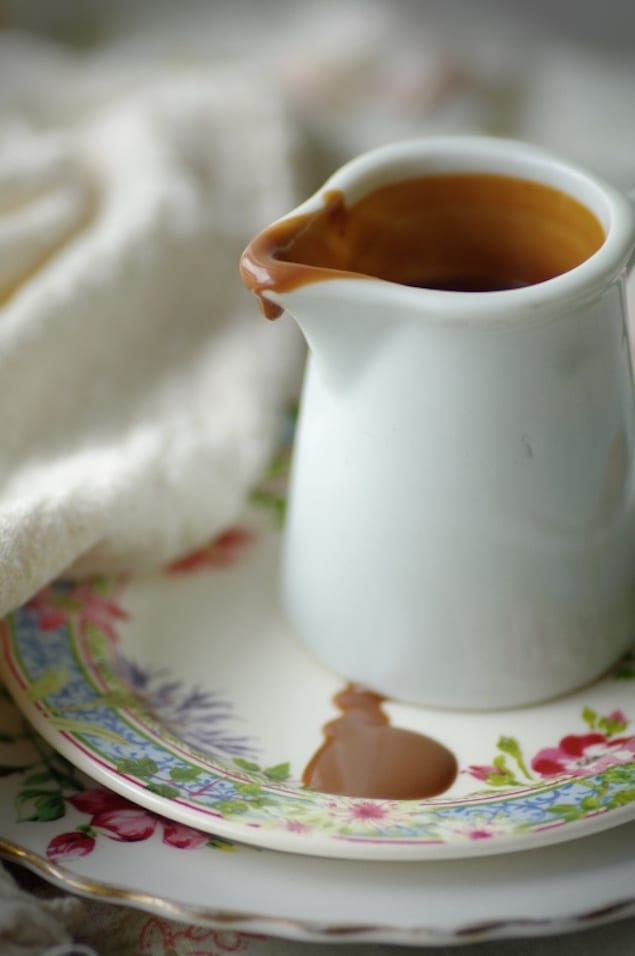 A gorgeous sounding name and a super simple dessert, which can be prepared in advanced and then whipped together in an instant.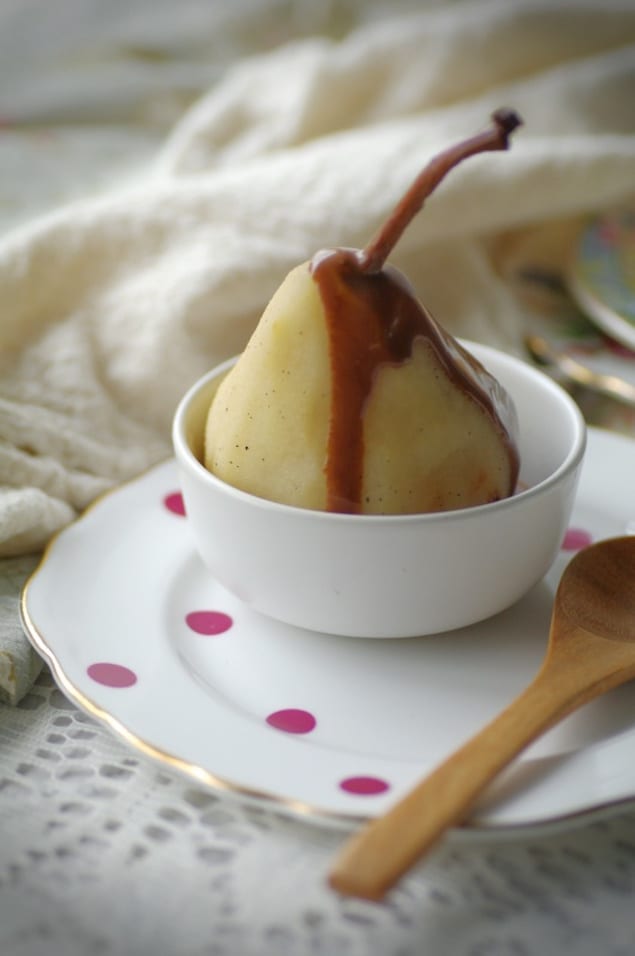 Poire belle Hélène: Poached Pear with Chocolate Sauce
Simply spiced, poached pears have an elegant name, a rich chocolate sauce, and a simple preparation for a superb dessert.
Ingredients
6 pears, peeled, with stems left in tact
50.7 ounces (6.25 cups) of water
1 cinnamon stick, broken
Peel of a lemon
1 vanilla bean pod, seeds scraped into recipe
¼ cup rice malt syrup
Chocolate Sauce
200 grams (7 ounces) dark chocolate, chopped
2 cups of heavy cream, plus extra for serving if desired.
Instructions
In a large heavy pot over high heat, pour in water, cinnamon, lemon rind, vanilla pod and seeds, and rice malt syrup and bring to a boil.
Reduce to a low heat and add your peeled pears. If the pears are above the water, place a peice of parchment paper on top to push them under. Place a lid on pan and simmer for 2 hours.
Chocolate Sauce
Place chopped chocolate in a large bowl and set aside.
In a small heavy saucepan, bring the cream to a simmer and then pour over chocolate pieces.
Let sit for 5 minutes before stirring together. Refrigerate until cool.
To Serve
Pour chocolate sauce over pear and serve with whipped cream if desired.
Leigh R Chomp
A Melbourne based Taurean, home-cook, amateur photographer and lover of all things French!