Tabesh restaurant and park is a family friendly restaurant just outside of Ramallah in the town of Jifna.
By Katie Beck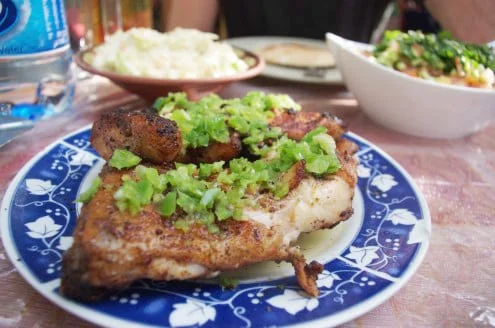 I say family friendly because there is a park with a little playground in the restaurant's outdoor area that proves to be very popular with the little ones.
But it's the chicken that brings most people in. The restaurant specializes in all kinds of barbecued chicken and it is served to juicy perfection smothered in chilies.
They also have whole roasted garlic cloves by the plateful, house made pickles and olives that are out of this world, fresh hot pita, delightfully creamy hummus, iced minty lemonade, Palestinian beer, many flavors of tobacco for hooka pipes and other Middle Eastern specialities to please discerning vegetarian palates as well.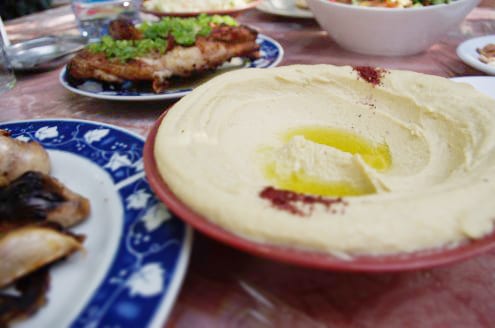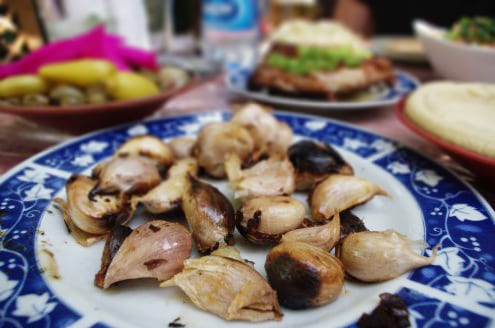 The restaurant spans both side of the little road with a proper four walled establishment on one side and a lovely shadded outdoor patio and playground on the other. Tabesh doesn't have a website but it is on the main road in the town of Jifna near Bir Zeit.
phone: +970 (0)2 28 10 932
Katie Beck
Katie is an avid traveler and a contributing writer for Honest Cooking. She got her start as a TV news producer for the BBC before wanderlust got the best of her and she struck out on her own to travel the world and write about it. She lives in the south of France where she writes travel stories for various publications. She also writes a travel blog documenting her adventures: Stumbling Into Paradise.