Wroclaw is a great city for culture buffs, self-professed history lovers and travellers who like to indulge in a beer by the water with locals. The food scene is relatively new however with a food festival like Europa na Widelcu now in its tenth year, there is definitely a lot more than dumplings and cabbage rolls in this town.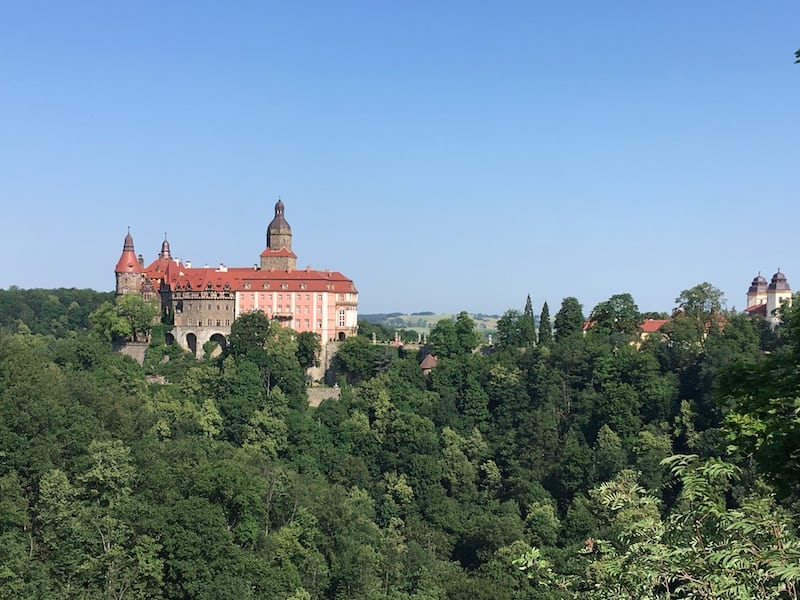 But sometimes you really want Pierogi's in Poland – I know I do and I thankfully found the BEST pierogi's to put even the most discerning foodie to rest.
Light, fluffy, cloud-like dumplings in a delicate bacon sauce – yes, these pierogi's ( and everything else on the menu) are worth traveling for.
A friend who happens to run a great tour company in Wroclaw,
Viadrina Tours
helped me get to the best pierogi's beyond the city walls of Wroclaw.
Along the way we had a decent helping of nature, history and culture: here is the perfect itinerary to follow or simply give my mate Maciej a buzz and he will get you there!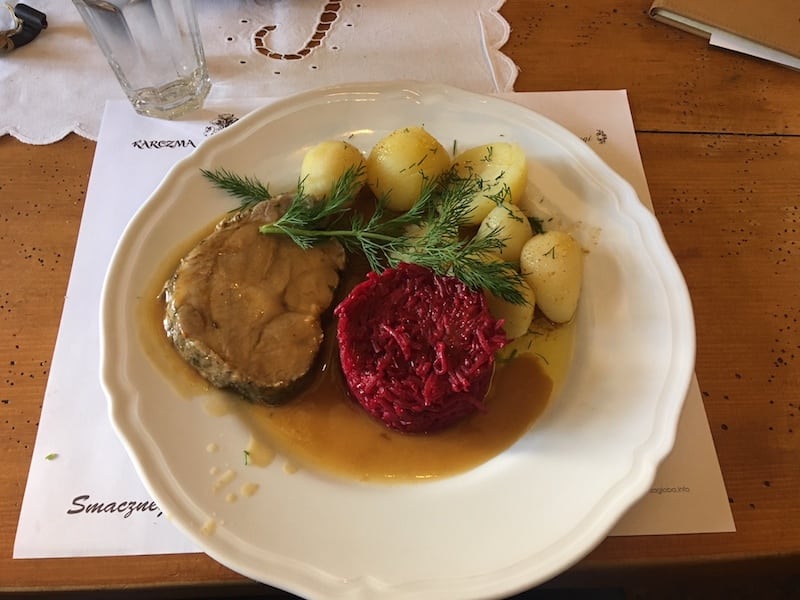 Day Tripping: Beyond Wroclaw, Poland
Ksiaz Castle: A bit of history
Third largest castle in Poland
Located 1.5 hours from Wroclaw
Why Go? Fascinating history where the castle belonged to local Dukes from Swidnica, royal Polish Dynasty in XII century, then to Bohemian Kings before landing in the hands of the Hochberg family.
The Hochberg Family have a long history of both romance, money and ultimately bankruptcy. It was also rumoured to be Hitler's Head Quarters at one point.
Too much history for you? Head straight to Barock Cafe, close to the Swidnica Church of Peace  for coffee and snacks from local producers
Now the Pierogi's 
Karczma Zagloba
– not only does it have an amazing chef leading the kitchen but it is te oldest restaurant in this small town. The Cuisine is Polish but something you would get in your Polish grandmother's home… if you were lucky enough to have one.  The restaurant is named after a famous character from a Polish National Writer,  Henryk Sienkiwicz.
The fictional character, Onufry Zagloba was a very witty noble, who didn't like to fight too much and put his life in danger, but he wanted to enjoy it especially by eating and drinkig well. —Maciej,
Viadrina Tours
Yes I harped on about a great and delicious, if not BEST pierogi's I ever tasted, but would I be a good foodie if I did not share the recipe?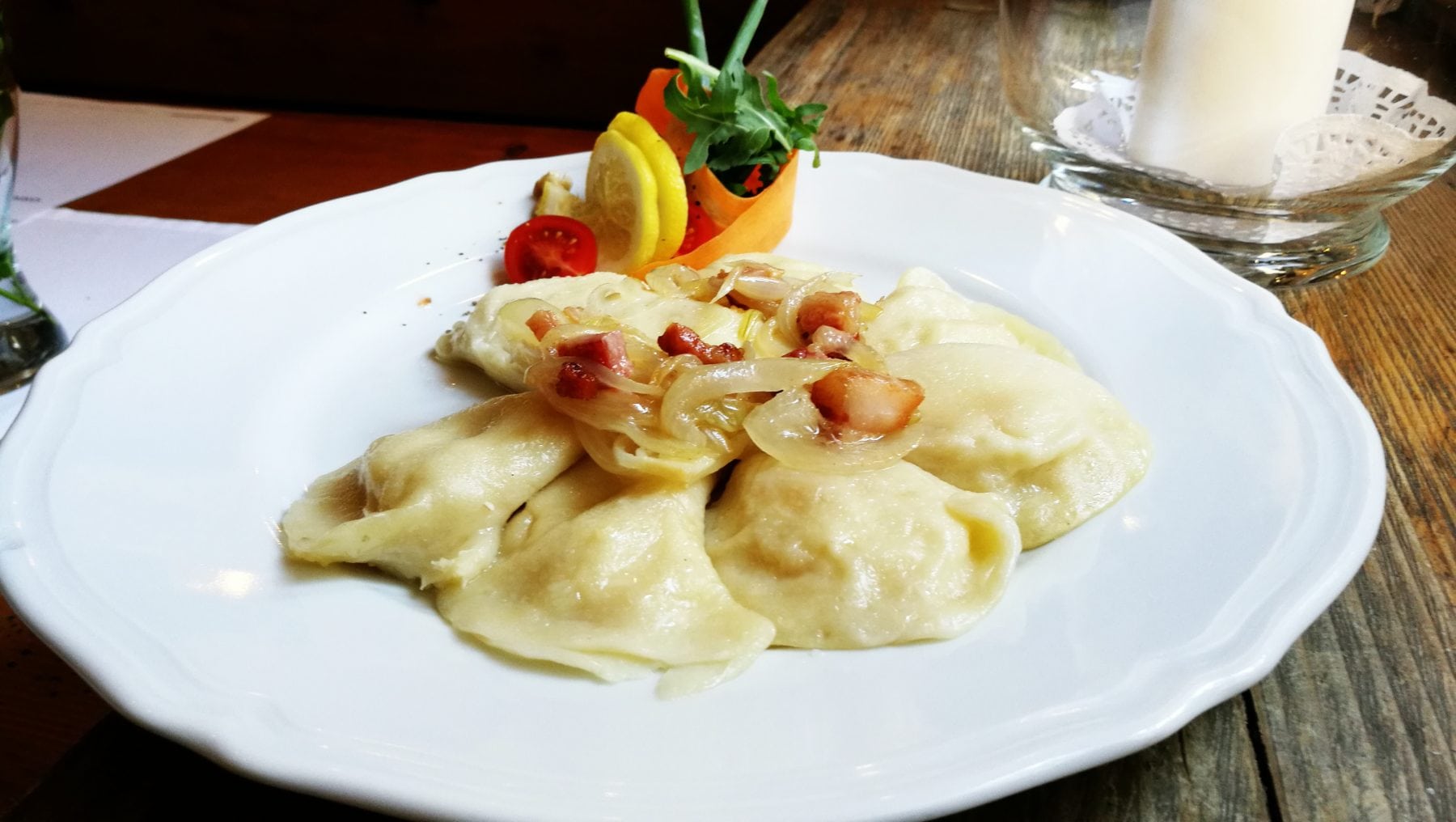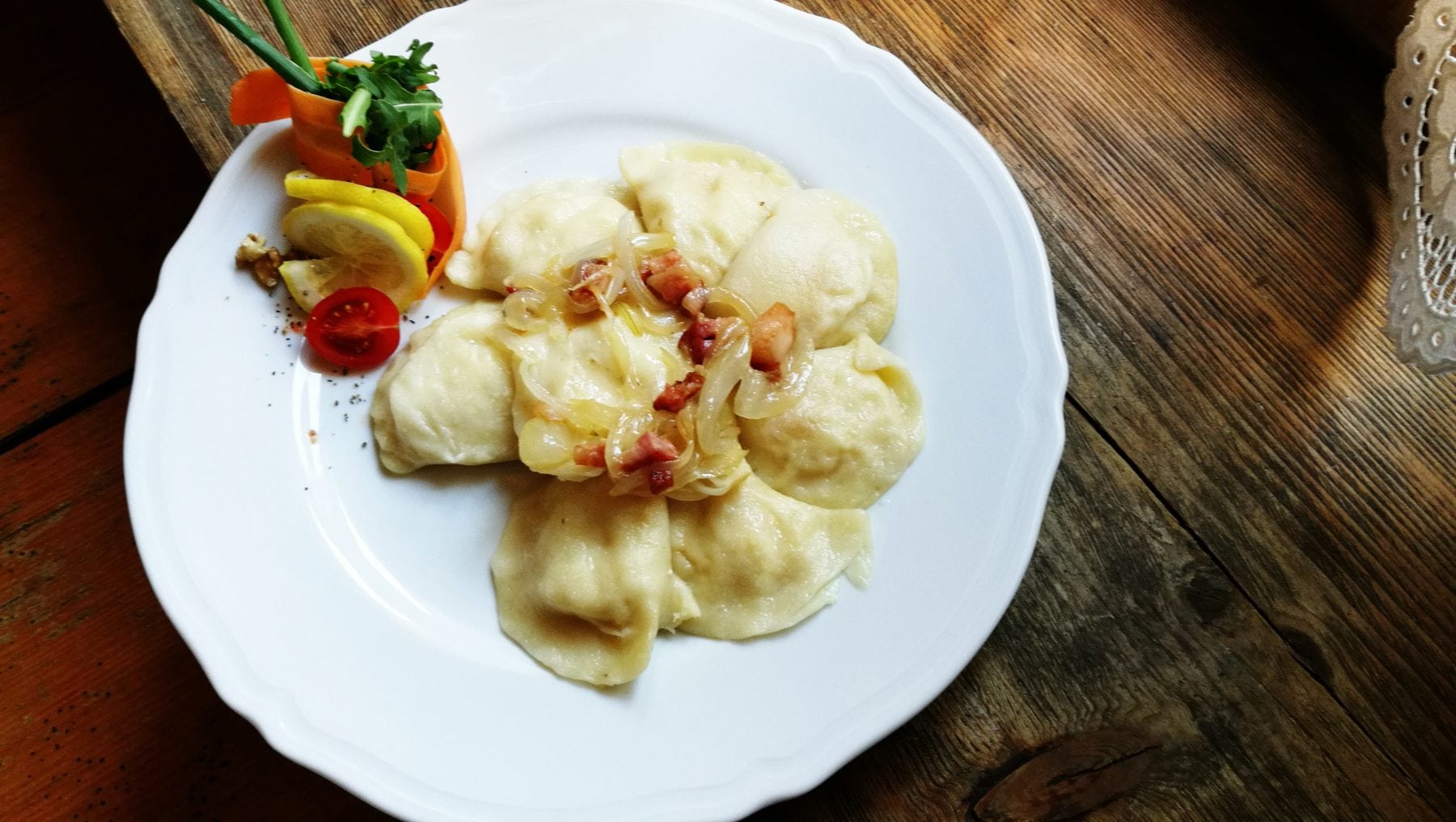 English Version
MAKES
75 pieces
double serving of dumplings or dumplings without eggs
500 g of greasy or semi-fatty cheese
500 g potatoes
2 teaspoons of salt (or to taste)
1/2 teaspoon ground herb or black pepper
See Also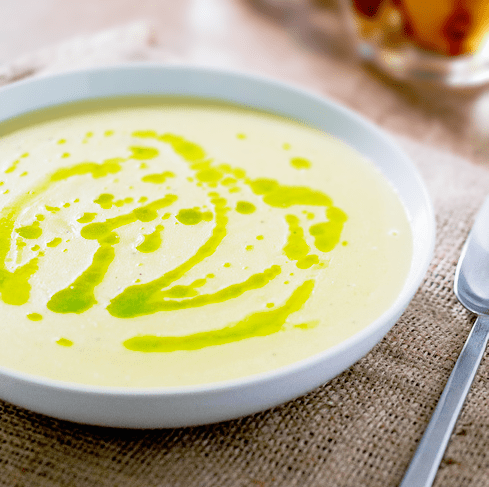 1 small onion and 2 tablespoons butter or lard to fry
Preparation
Prepare a dumpling dough with a double amount of ingredients.
Filling: peel potatoes, rinse, put in a pot, add salt, cover with
cold water and bring to a boil. Cook under the lid ajar for about half
an hour or until tender. Strain it, put it back in the pot and hot it
still thoroughly with a mashed potato for a smooth mass without lumps.
Potatoes completely cool, evaporate.
Serve the cheese, crush it with a fork or a cracker (the cheese will
not be ground in the food processor because the filling will turn out to
be rare). Mix with potatoes, season with salt and pepper. Chop onion and
dice in butter or lard, add to the filling, mix.
Using a glass, cut the dough rings, apply one full spoonful of
stuffing to the center (or as much as it will fit). Fold the cake in
half and stick the edges carefully, taking care that the filling does
not get into the place of gluing. Finished dumplings put on a table or a
counter topped with flour. Cover with a cloth until cooking so that it
does not dry.
In a large pot boil salted water with a spoonful of oil, oil or
butter and how it will boil strongly, put the first batch of dumplings
(about 15 pieces). After re-boiling, reduce the heat to medium and cook
the dumplings until it floats to the surface. After leaving the
dumplings, cook them for about 1.5 minutes (pick one dumplings with a
slotted spoon and check with your finger if the cake is already soft,
the exact cooking time will depend, among other things, on the thickness
of the dough and the size of dumplings). Fill the dumplings with a
slotted spoon and place on plates.
Michelle Tchea
Michelle Tchea is a 4-time bestselling author. Her books include, Building a Perfect Meal, My Little SoHo Kitchen, Signature Dishes (Australia's Best) and Chefs Collective. Her work can be found in other leading luxury travel and food magazines including Travel+Leisure Asia, SMILE, NUVO Magazine and The Telegraph