Pesto and Parmesan Bread Sticks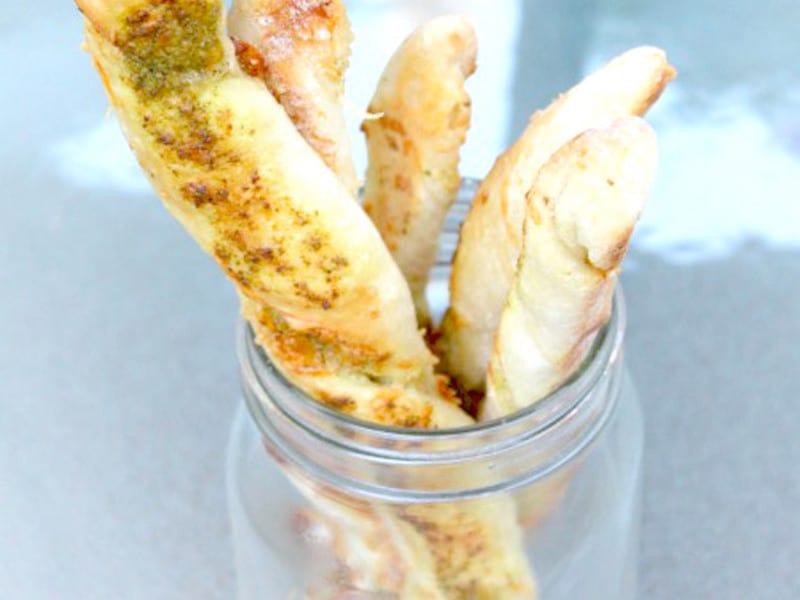 Pesto parmesan bread sticks are a great way to inject bold Italian flavors into a meal. The fresh pesto and salty parmesan make for a great appetizer or a midday snack!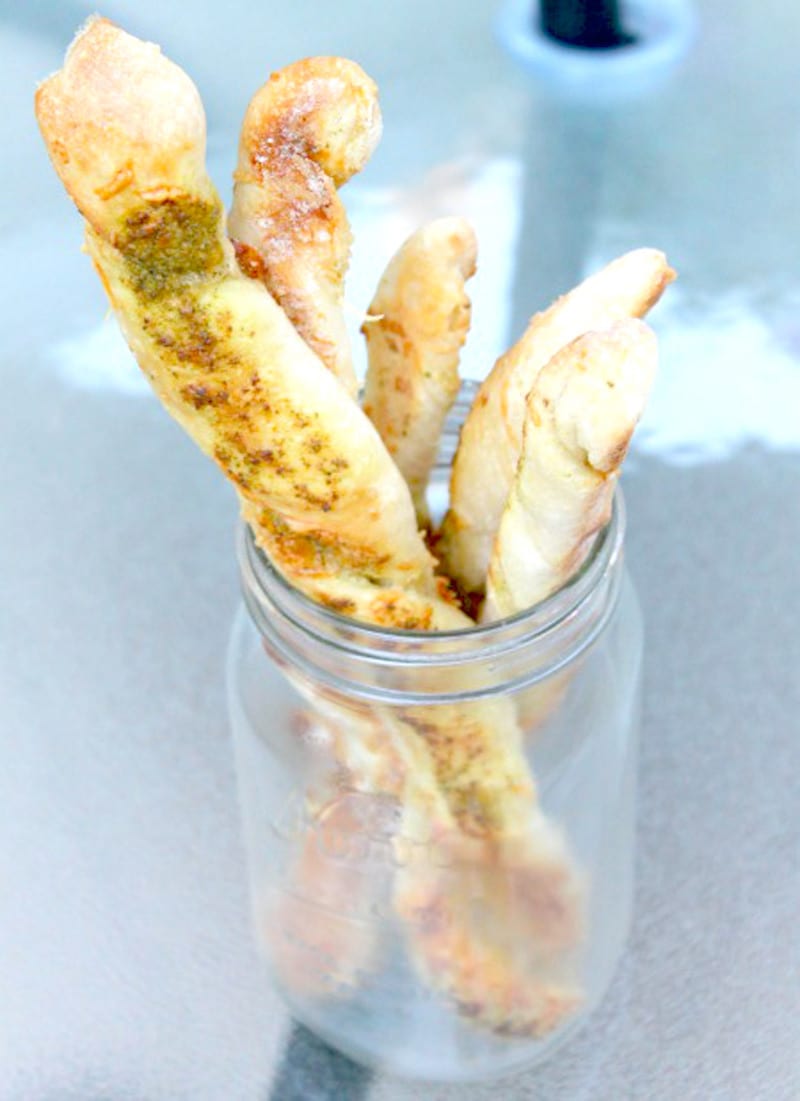 There's a restaurant in Sonoma County called Mary's Pizza Shack. I'll forever be a fan of their house salads and Pesto Parmesan bread sticks.
I had some pizza dough sitting in my fridge for almost a week thinking I was going to make pizza with it. I ran out of toppings for pizza, but I did have some frozen pesto and a little bit of Parmesan cheese left in the fridge. Rather than letting it go to waste, I decided I'd try to recreate my favorite bread sticks from Mary's.
I'm so glad I did because I didn't have to waste the dough that I bought from Whole Foods AND we were going to have a delicious side with our halibut that night — win win!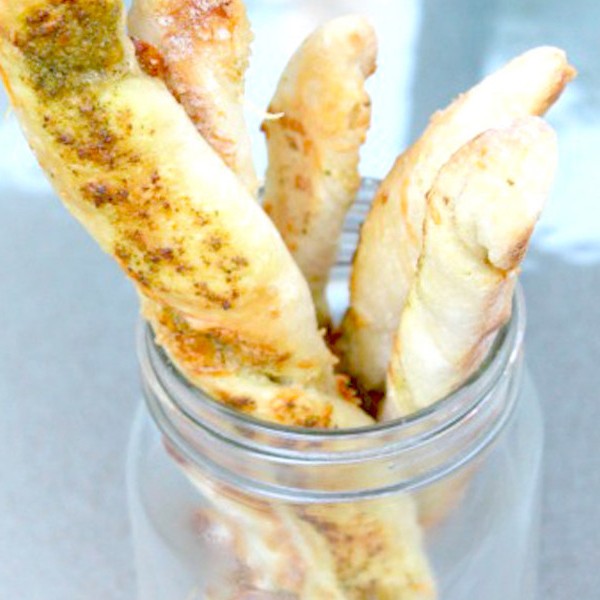 Kelli Lyn
Ingredients
1

portion of pizza dough

¼

cup

of your favorite pesto

¼

cup

Parmesan cheese
Instructions
Preheat oven to 500 degrees with your pizza stone in the oven.

Cut your pizza dough into 6-8 equal parts, depending on how many bread sticks you want.

Roll each piece into a long stick shape.

Brush with pesto and sprinkle with Parmesan cheese.

Twist the dough with your fingers and place on preheated pizza stone or baking sheet.

Bake bread sticks for 10-15 minutes or until lightly golden brown.
Kelli Lyn
Kelli has an AA in Culinary Arts, but like most people, finds herself short on time when it comes to preparing dinner. For the last three years, Kelli has been creating and photographing recipes that come together quickly on her food blog. She enjoys sharing her tastings notes into the vast world of craft beer, as well as tid bits of life in the wine country with her husband, and yellow lab, Ryder.