California Love – the Perfect Tuna Melt Sandwich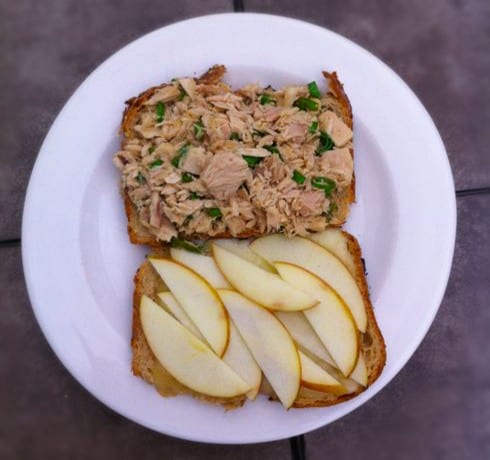 Olivia Caminiti with a step by step guide to making that perfect tuna melt sandwich.
By Olivia Caminiti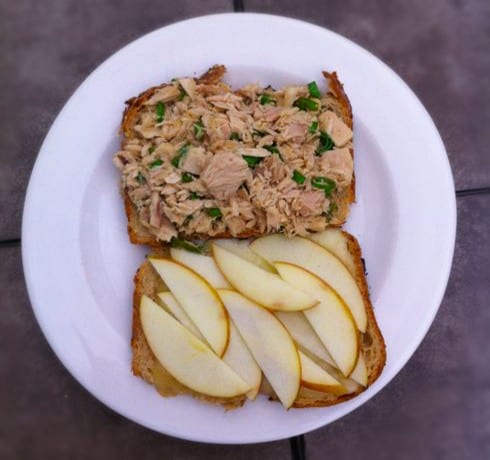 Start with a craving for a lunch with a crisp crunch, a hit of flavor, some meatiness, and a last bite that leaves you satisfied. Next search out great ingredients. A local sharp white cheddar that was the first sample you asked to try and in the end you buy that one – but only after tasting the whole spread the cheese-lady has to offer. Pick some green onions from your garden.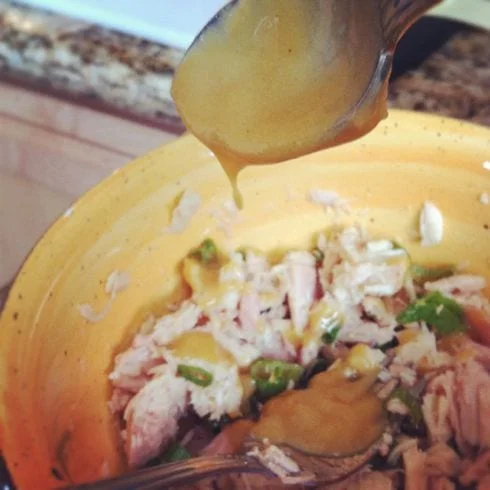 Choose the sweet & hot mustard from the store that the other customer looking at the mustard suggests if you do not already have your own favorite.
See Also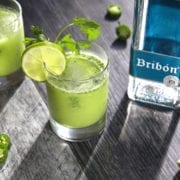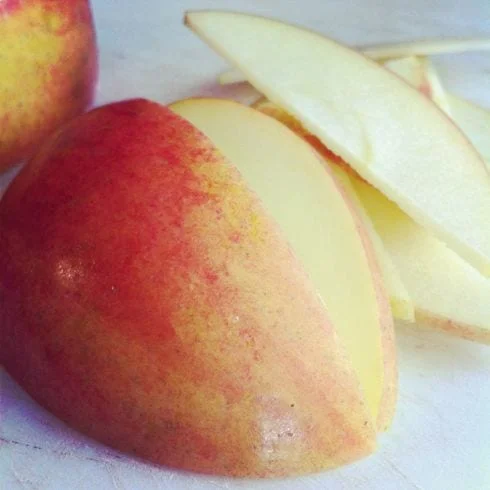 Next is the art of selecting an apple. The fool-proof method entails nothing but simply flicking a series of apples and choosing the one with the highest tone. If you are tone deaf, bring a friend along! Since working at my local super market, Pacifica Farmer's Market, when I was 16 and learning this method of apple selecting, it has never failed me.
End with picking out a good bread. I chose a sliced sprouted wheat which had that three elements I was looking for: 1. Sight; it looked good to me, 2. Nutrition; it will make me feel good, 3. Touch; it is a bread that a New Yorker would never toast.

The Perfect Tuna Melt Sandwich
California's take on a tuna melt with a crispy crunch, a hit of flavor, some meatiness, and a last bite that leaves you satisfied.
Ingredients
1 can (165g) white chunk tuna
2 Tbls. (28g)green onion, chopped
1.5 Tbls. (21g) sweet & how mustard
pinch salt & black pepper
2 slices sprouted wheat bread
1 Tbls. (14g) organic butter
⅓ Fuji apple, sliced thin
3 slices sharp white cheddar
Instructions
Empty can of white chunk tuna into a bowl and carefully mix in green onion, sweet & hot mustard, and salt & pepper, so not to break up the tuna meat too much.
Melt butter onto griddle over medium-low heat. Place both slices of bread on griddle and move around to coat contact side with butter.
Pile tuna salad on one slice of bread. Cover other slice of bread with one layer of sliced sharp white cheddar.
Cover both pieces with a lid for 1 minute to melt cheese, warm tuna salad and toast the bread. After 1 minute, check for melted cheese and the bread is not burning. Recover for 30 second intervals until cheese is melted.
Remove from pan and add sliced Fuji apple on top of one side of the sandwich. Put pieces together and cut in half to view the profile of the sandwich.
Enjoy & repeat!
Olivia Caminiti
Olivia's passion for food is rooted in California's Bay Area though now regrowing in Austin, Texas. She mixes with her travel experience, eye for beautiful food and intuition to find the next ingredient to keep a balance in life. See what she incorporates next and check-out her website at oliviacaminiti.com