Perfect Spring and Summer Recipes Featuring Watercress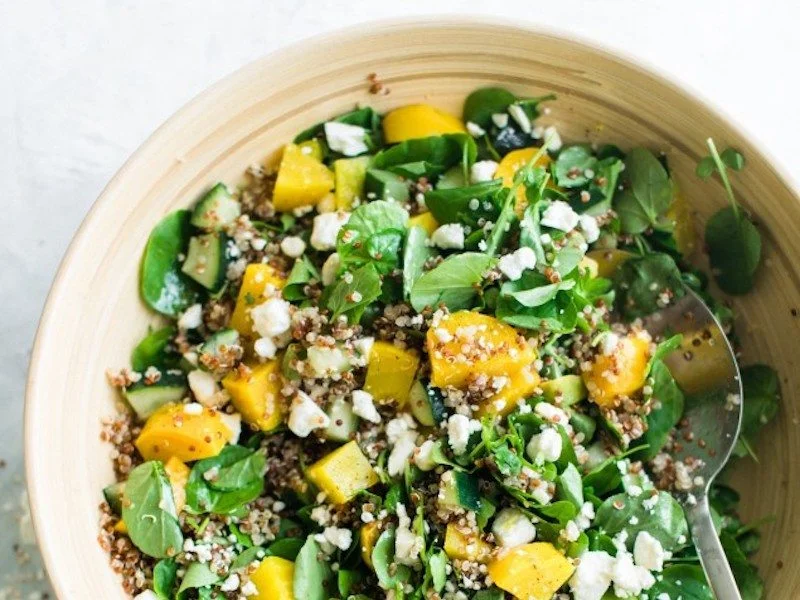 PARTNER POST: Discover the nutritious and versatile wonders of watercress with these tasty recipe ideas. Plus, be sure to enter the giveaway below.
Dig into these recipes loaded with the refreshing, peppery green, watercress.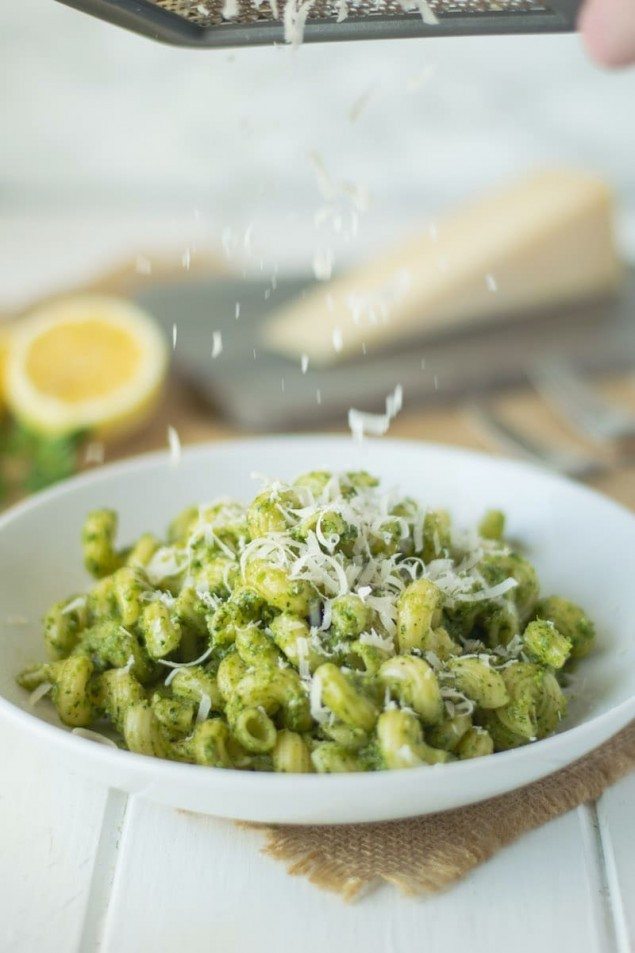 Lemon and Watercress Pesto Pasta
Serve this bright-tasting pasta dish tossed with a peppery watercress pesto made with lemon and spring peas. See the recipe.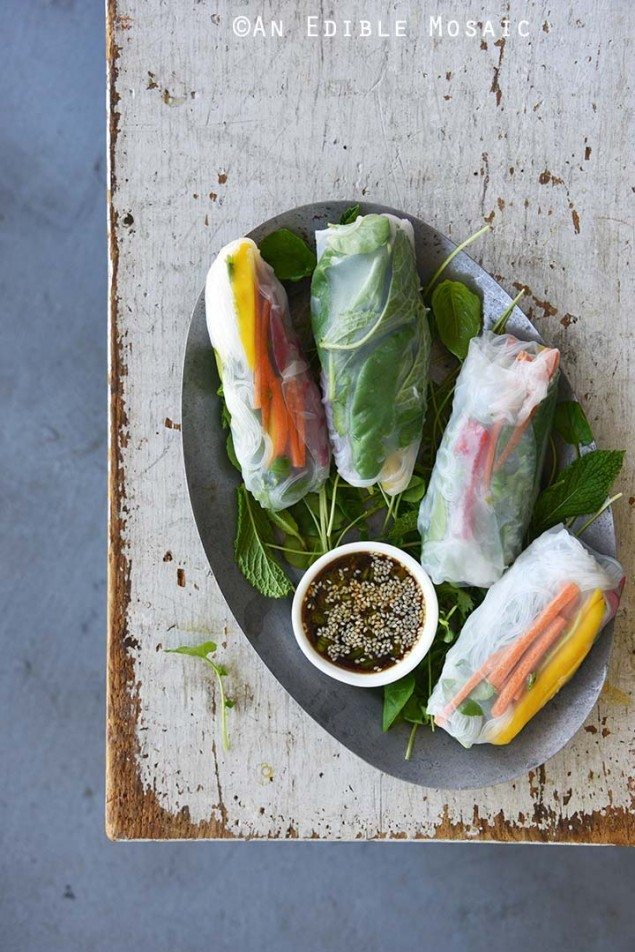 Watercress, Mango, and Mint Summer Rolls with Ginger-Sesame Sauce
These summer rolls are wrapped up with refreshing watercress, mango, and mint and served with an irresistible sesame-ginger dipping sauce with a hint of garlic. It's a perfect cool dish for a warm day. See the recipe.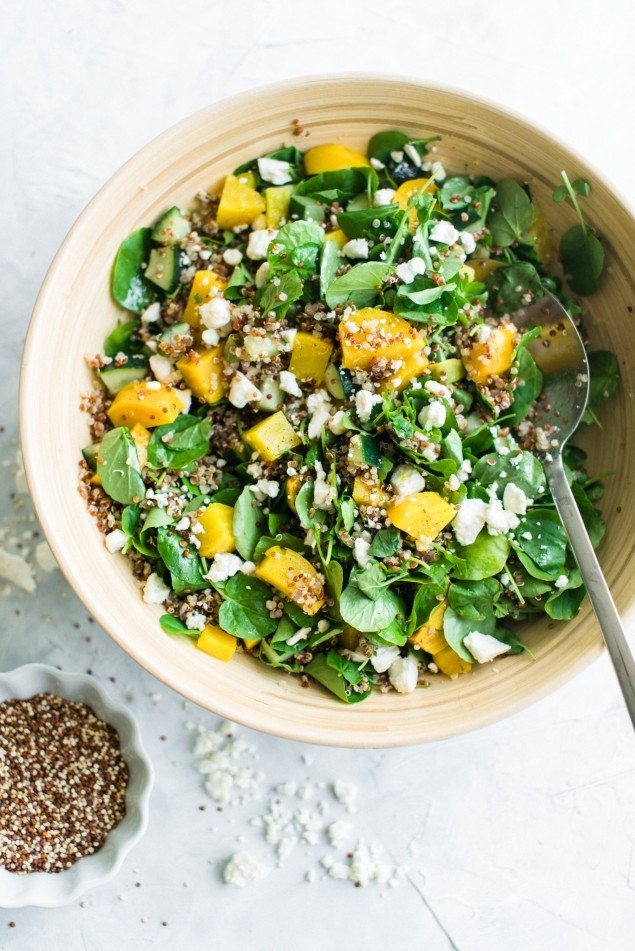 Golden Beet and Quinoa Watercress Salad
Surprisingly hearty, this peppery watercress salad is loaded with sweet golden beets and quinoa for a delicious flavor combo that reminds us that salads are anything but boring. See the recipe.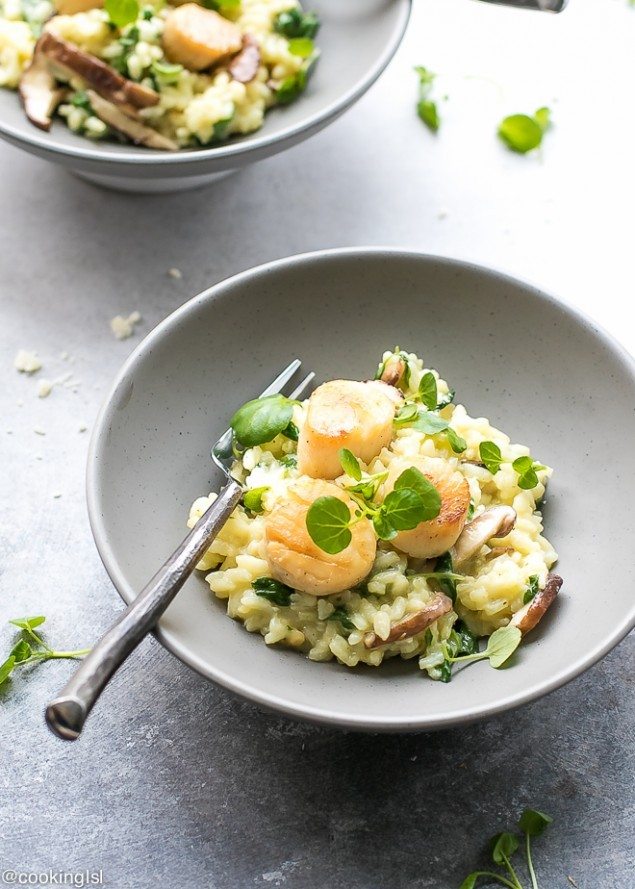 Watercress and Shiitake Risotto with Scallops
A simple and elegant dish, this watercress and shiitake risotto is made with fresh ingredients and can be served with scallops to make a complete meal that is perfect for spring and summer. See the recipe.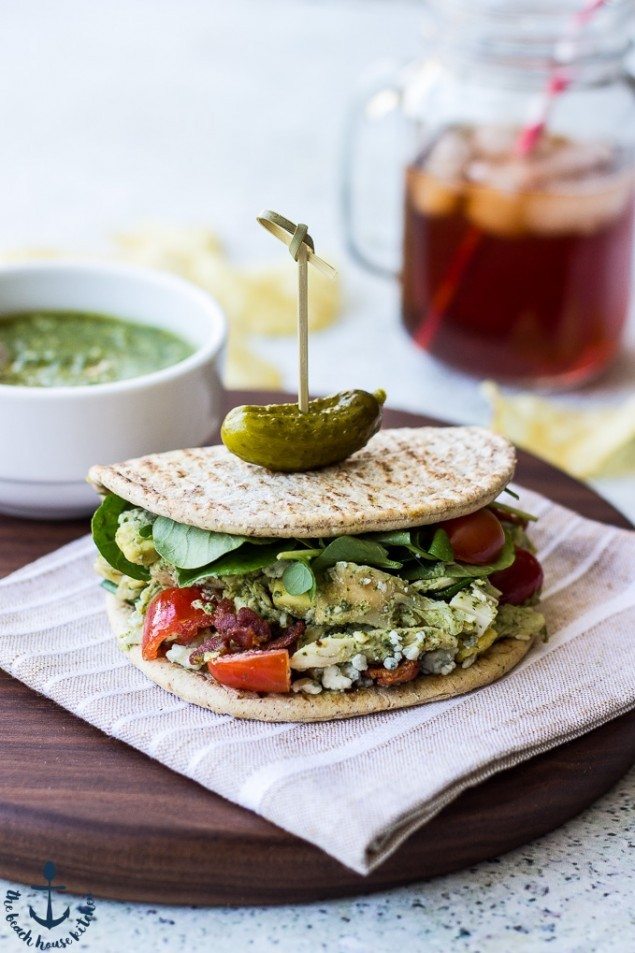 Cobb Salad Wrap with Watercress Pesto
Packed with spring veggies, this cobb salad wrap with watercress pesto is about to be your new favorite go-to meal. See the recipe.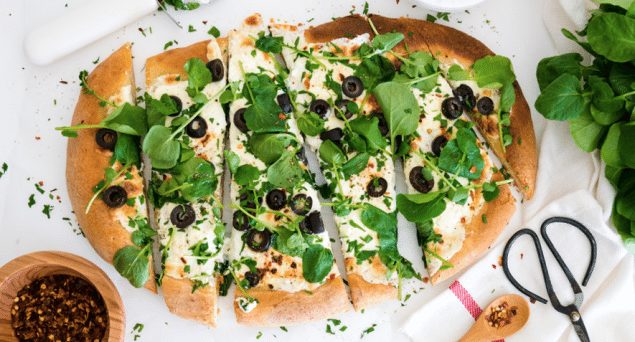 Spring Watercress Pizza
Get your spring eating on with this white pizza loaded with refreshing watercress greens. See the recipe.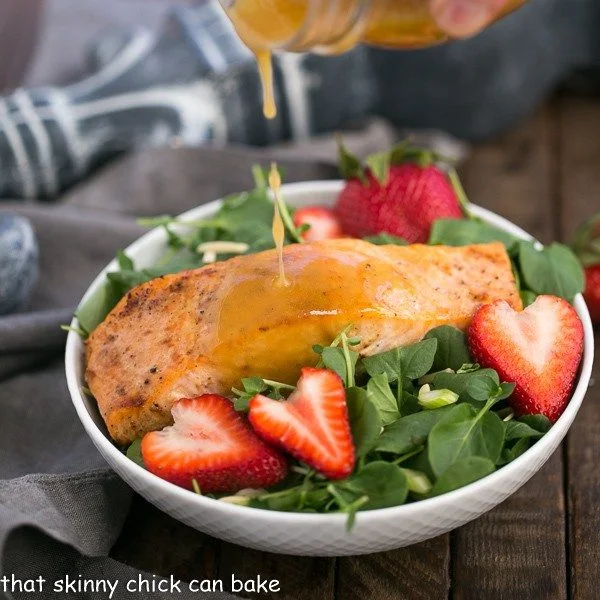 Salmon Watercress Salad
Fresh, peppery watercress is tossed with an exquisite strawberry vinaigrette and served with roasted salmon. An easy, filling, flavorful meal. See the recipe.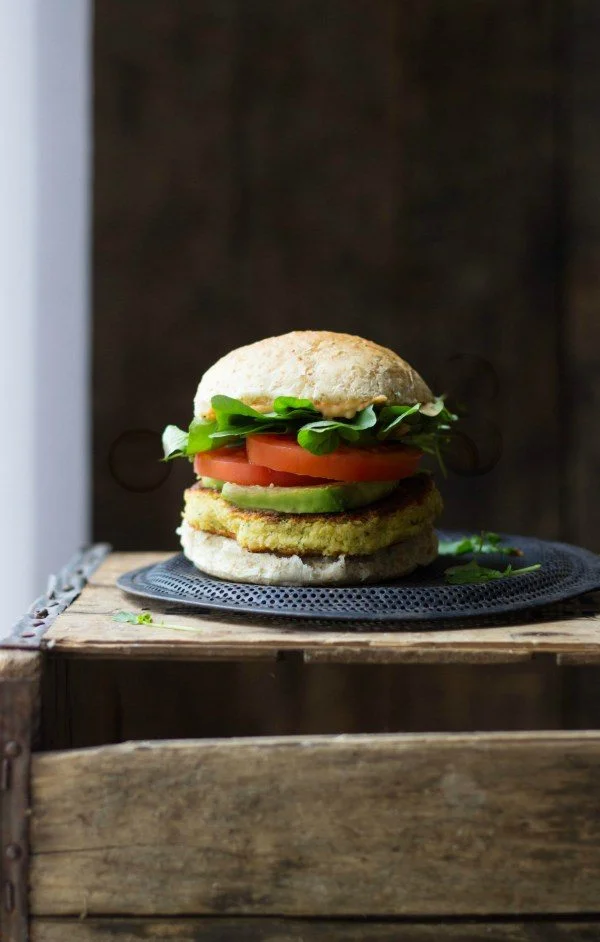 See Also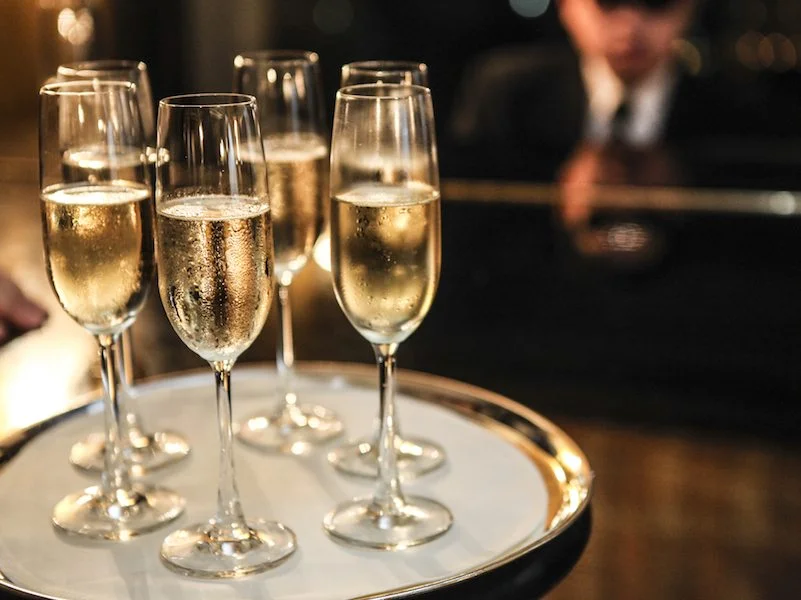 Watercress Chickpea Veggie Burgers
Vegetarian or not, you will love biting into these flavorful watercress chickpea veggie burgers topped with a spicy aioli. See the recipe.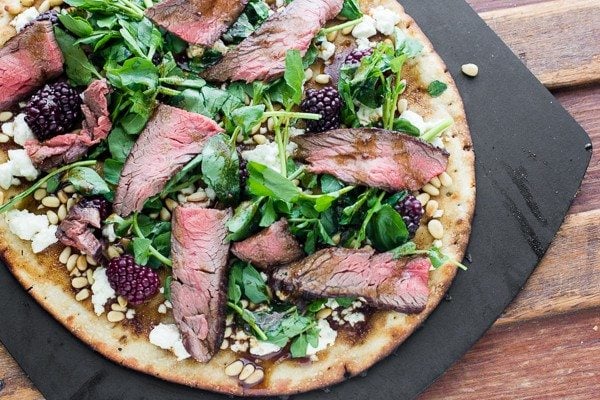 Grilled Steak and Watercress Flatbread with Blackberries
Loaded with grilled steak, fresh watercress, blackberries and a vinaigrette, this whole flatbread is assembled on the grill and tastes like a delicious spring salad served on a crust. See the recipe.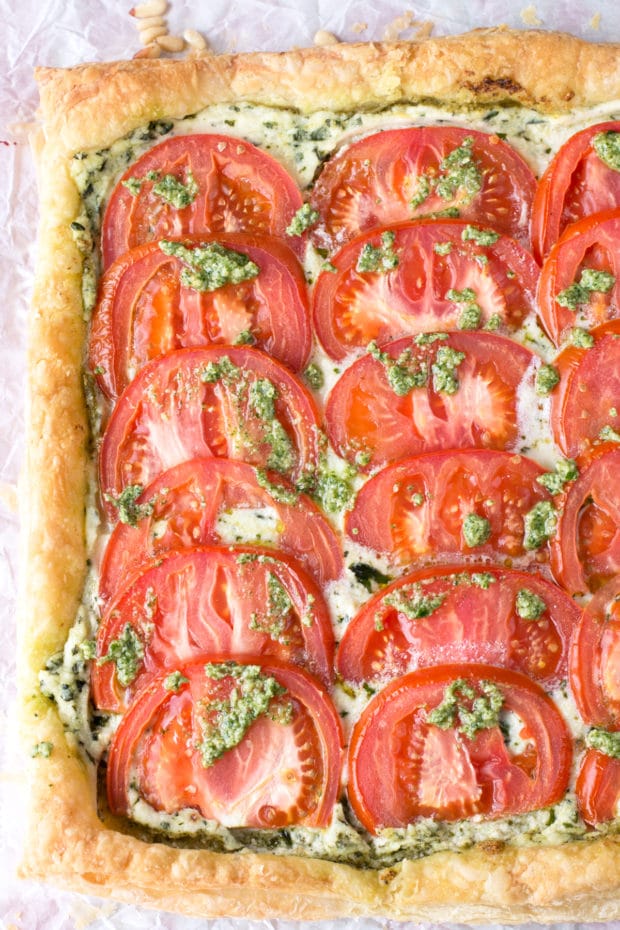 Watercress and Ricotta Tomato Tart
Serve this Watercress and Ricotta Tomato Tart and the crowd will go wild. It's an easy recipe that requires little effort, but the combination of fresh flavors will make your tastebuds jump for joy. See the recipe.
Be sure to enter to win a $50 VISA gift card below and let us pay for your next kitchen experiment.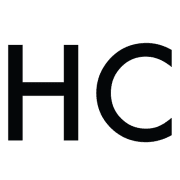 Honest Cooking
The Honest Cooking editorial team handpicks inspiring culinary stories to share with you that we think are beautiful. As an international online culinary magazine with the ambition to truly change the face of online food media we hope to create an inspiring place for serious culinary debate, salivating recipes, interesting food news and international food-fun.