It takes time to create a beautiful, flavorful Vietnamese broth that is rich and made even better with added garnishes. Using a slow cooker and a long cooking time helps to make an ultimate pho.
By Nicole P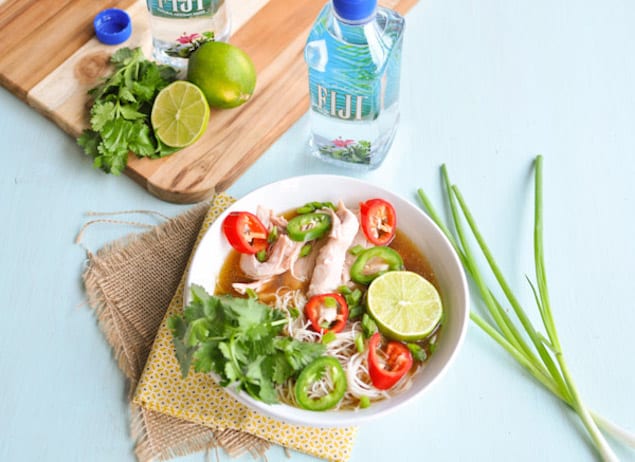 My dad is big into hiking, so as kids we would go hiking a lot, plus we lived in Utah right by the mountains and hiking was a natural and convenient outdoor activity. I remember one particular hike really well. It was late spring/early summer and we were on a really pretty trail when my dad spotted a small natural spring. A small stream of water was coming straight out of the mountain. He immediately took one of our empty water bottles filled it up and started drinking from it. As a kid, I was almost in panic mode, I was told never to drink the water from the rivers or streams…what was my dad doing? He then went on to explain that natural spring water was safe to drink when it comes straight out of the mountain. He said the water travels a long way through the mountain while picking up important minerals and electrolytes. He then offered me some of the water, and it was DELICIOUS. I know it sounds a little weird for water to taste delicious, but it really did. I still remember it, even though I was a little kid at the time.
I have never found a natural spring on my own since that day on our family hike, but I have acquired a taste for natural spring water. Fiji water being one of my absolute favorites. The natural minerals and electrolytes that are gathered over time, as the water makes its long journey through the mountain really make a difference, and is the perfect example of perfection taking time. Which is very similar to slow cooker recipes. Most crockpot recipes, can be made in half the time on the stovetop or in the oven…but they taste so much better when they are able to absorb all of the flavor over time in the slow cooker.
The same principle applies to this Slow Cooker Chicken Pho recipe. Pho is a traditional broth based Vietnamese soup, so all of the flavor comes from the broth, the garnishes are just accent flavors in the soup. I have found the best way to get the most flavor in the pho broth is to make it in the slow cooker. It gives the soup unbelievable flavor (kind of like the delicious water), and the extra time is so worth it! Plus, the extra time doesn't mean extra work. This soup recipe is super simple to make, and a fabulous fresh twist on typical crockpot recipes. It's the perfect recipe to serve to a crowd, or for a fresh and different weeknight dinner.
See Also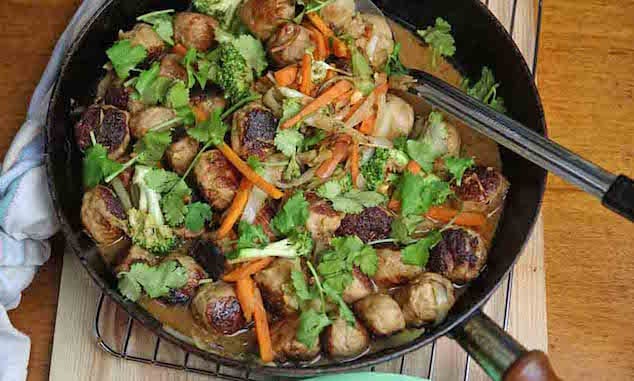 Now that your mouth is watering, and you are officially craving the flavorful soup, you can get this and many other Perfection Takes Time Recipes here or visit FIJI Water's homepage.
This post is part of "Perfection Takes Time", a partnership between Honest Cooking and FIJI Water.
Nicole Cragun
Nicole is a wife, mom, and registered nurse that is passionate about all aspects of healthly living. She especially loves sharing healthy recipes on her blog.