Paneer and Date No-Bake "Cheesecakes"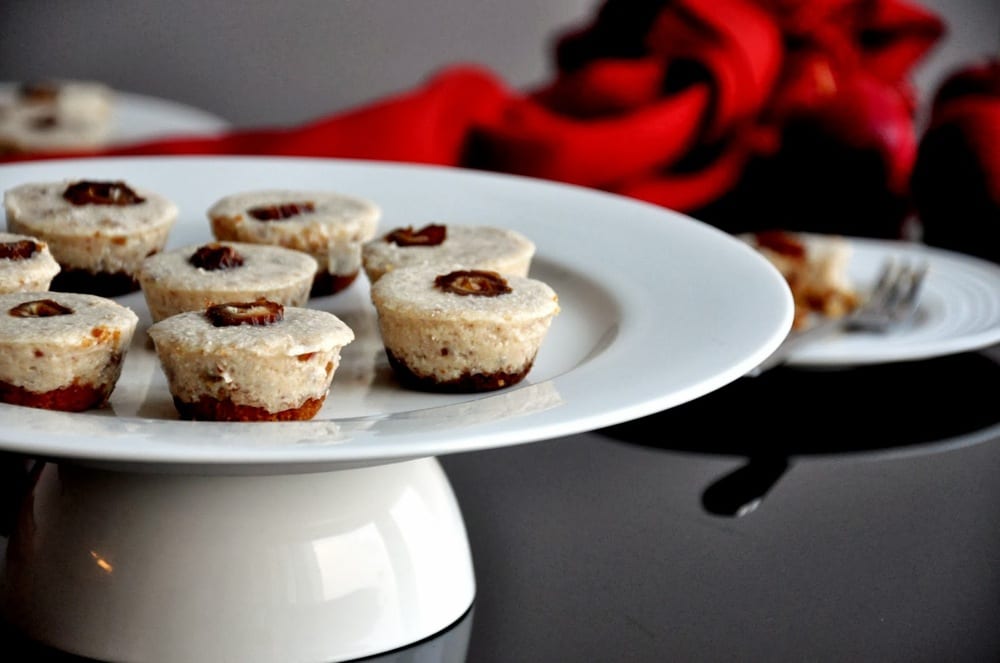 These mini cheesecake-like treats are eggless, sugar-free, cream-cheese free and don't require turning on the oven at all.
By Shuchi Mittal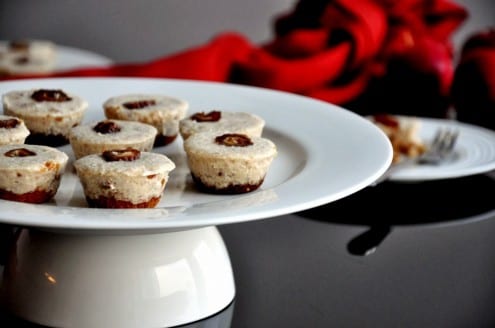 Paneer and Date No-Bake "Cheesecakes"
These mini cheesecake-like treats are eggless, sugar-free, cream-cheese free and don't require turning on the oven at all.
Ingredients
Fresh home-made Paneer (Indian cottage cheese) from 1 lt whole milk
½ cup fresh cream
1 ½ cups pitted dates, cut into pieces
½ cup whole milk
8 butter cookies (or any kind you have at home)
1 tablespoon unsalted butter, melted
1 packet (approx 0.25 oz) gelatin
1 teaspoon maple syrup
½ cup boiling water
Instructions
Mix the gelatin and water and keep aside till the gelatin has completely dissolved.
Crush the cookies and combine with melted butter. Press at the bottom of a cheesecake pan or muffin tray, and bake at 400 F for 5-7 minutes, till the biscuits begin to brown. Cool in a refrigerator and keep aside.
Blend the paneer, cream, maple syrup, dates and milk together till it turns into a thick and smooth mixture (some chunks of dates may remain and that's perfectly alright!). Stir in the gelatin and mix well. Pour the mixture on top of the cookie crust prepared earlier, and refrigerate for 2-3 hours till set. Serve chilled.
Shuchi Mittal
Shuchi cooks with the heart of a poet. Banker turned chef, she runs the 29. Private Kitchen in NYC focusing on social tasting events, dining experiences and small-scale private events. Using simple & wholesome ingredients, she likes to re-invent homemade Indian flavors into modern tapas & small plates. Her dream? To cook, feed, write, and eventually open her own communal dining cafe - with a published recipe book on the stands.