This Chicken Divan is a true comfort casserole to Amber Massey, even if she updated her Mother's recipe.
By Amber Massey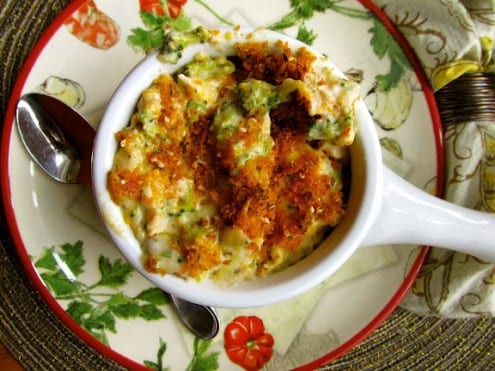 This comfort casserole takes me back.  Back about 20 years, actually. And, actually.. that makes me feel OLD.  Even though I haven't even hit my thirties, I still can feel it in my bones when I talk about  times 'back in the day..'
I can still picture myself sitting in the kitchen, sitting across from my (at the time) only sibling, my brother.  Playful banter and giggles in between bites of this chicken and broccoli mess glopped on my plate, complete with wet hair and sunburned rosy cheeks- I lived in the pool as a child.   I still claim to be a pool-rat during the summer months.. even if it is a bagillion degrees outside.
My momma used to make this casserole with a couple or three cans of condensed soup, plus a hefty hand with the mayo; it was Miracle Whip, actually. 
Rather than the MW, I chose to use real mayo.  Another difference in my Momma's recipe is that she used canned chicken and frozen broccoli. I really didn't care one bit- I loved it.  As a child I was so super picky about what I ate.  I really didn't eat a whole lot of anything, to tell you the truth. 
My mom could get me to eat at least one of three meals she made so well..
1.) Chicken Divan
2.) (Real) Fried Homestyle Potatoes and Eggs (with ketchup!)  STILL a favorite to this day.  I've repeatedly attempted to re-make this at home.  Can't be done.  Not sure what I'm doing wrong.  It is literally three ingredients! 
See Also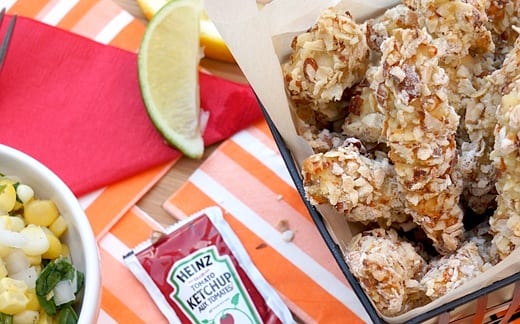 and number three; get ready for it..
3.) Deep Fried Biscuits (you know.. the kind from the can.. and yes.. my Momma had a deep fryer installed in our kitchen..) with canned chili and shredded cheese on top.   My how my tastebuds have changed.
Even though I made this with real mayo, real chicken, and more than half the amount of condensed soup – it still brought back many memories after first bite. This one is a true comfort casserole to me, definitely a keeper.
Print
Not My Mama's Chicken Divan
2

(10-ounce) packages fresh broccoli

2 cups

shredded chicken breast

1

(12-ounce) can fat-free evaporated milk

1/4 cup

all-purpose flour

1/4

teapsoon salt

1/2 teaspoon

black pepper

1 cup

fat free mayonnaise

1/2 cup

fat free sour cream

1/4 cup

dry white wine

1 teaspoon

Worchestershire sauce

1

(10.75-ounce) can condensed reduced sodium, 98% fat free cream of mushroom soup, undiluted
The juice of one lemon

1 cup

(4-ounces) shredded sharp cheddar cheese

1/4 cup

fresh grated parmesan cheese

1/2 cup

seasoned breadcrumbs

1 tablespoon

butter
Instructions
Steam broccoli in the microwave, according to packaged directions. In a large bowl, combine shredded chicken and broccoli. Set aside.
Combine evaporated milk, flour, salt, and pepper in a saucepan, stirring with a whisk until smooth.
Bring to a boil over medium-high heat; cook 1 minute, stirring constantly. Remove from heat. Add mayonnaise, next 5 ingredients (through lemon juice), and 1/2 cup cheese, stirring until well combined. Add mayonnaise mixture to broccoli/chicken mixture; stir gently until combined.
Spoon mixture into a 13 x 9-inch baking dish coated with cooking spray. Sprinkle with remaining 1/2 cup cheese.
In a small bowl, combine parmesan cheese, bread crumbs, and melted butter. Sprinkle evenly over casserole.
Bake at 400° for 35 minutes or until mixture bubbles at the edges and cheese and breadcrumbs begin to brown. Remove from oven; let cool on a wire rack 5 minutes.
Nutrition
Serving Size:

1 1/3 cups each

Calories:

292

Fat:

9 g

Carbohydrates:

21 g

Fiber:

2 g

Protein:

32 g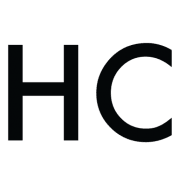 Amber Massey
Amber Massey is a southern-raised, food-loving, registered dietitian focusing on the culinary world of dietetics. Personal chef, author of her blog, Chocolate Broccoli, and accidental lover of food photography, Amber takes pride in healthy recipe development as well as culinary and nutrition instruction through personal and public cooking classes, public speaking, and media outlets. Amber can be seen in print for her nutrition expertise, as well as multiple magazine publications for her culinary creations, including Taste of Home, Healthy Cooking, Simple and Delicious, and Country Women's Magazine.