This olive tapenade is anchovy-free, yet packed with flavor.
By Robin Runner
If you love olives, this recipe has your name written all over it.  My husband and I love to entertain and anytime I can make some appetizers ahead of time – I'm a happier hostess.  This tapenade is also wonderful on a muffuletta if you have leftovers.  Serve with some toasted baguette slices or Melba toast.  Pair it up with your favorite glass of wine and sit back and enjoy.
This olive tapenade is anchovy-free, yet packed with flavor. Versatile. Makes a wonderful prepare ahead of time appetizer or topping for your favorite sandwich or muffuletta.
Recipe Type:
Appetizer, Condiment
Ingredients
½ pound of mixed olives, pitted ( I used garlic stuffed, feta stuffed, green and Kalamata olives)
3 cloves of garlic, peeled
1 tablespoon + 1 teaspoon of capers
5 fresh basil leaves
½ of a lemon, juiced
2 tablespoons of olive oil
Zest from one lemon
Instructions
This is super easy! Toss it all in your food processor and blend until it resembles a chunky paste. Remove and store in a tupperware container.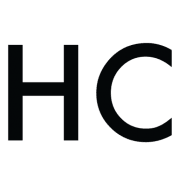 Robin Runner
Robin Runner is the blogger behind www.kneadtocook.com. She grew up around two of her greatest inspirations, her Italian grandmother and her aunt. Both believed in farm to table foods, purity in nature and love as the main ingredient for anything on their menu. Today, Robin is a strong advocate of farming and buying local ingredients, as well as composting to help repurpose food scraps into rich soil for our garden.