'Diet' is a four-letter word that evokes thoughts of restrictions, bland food and a temporary change. Rather than a diet, let's think about a lifestyle. Check out the key elements of a Mediterranean lifestyle and its good food and lasting changes.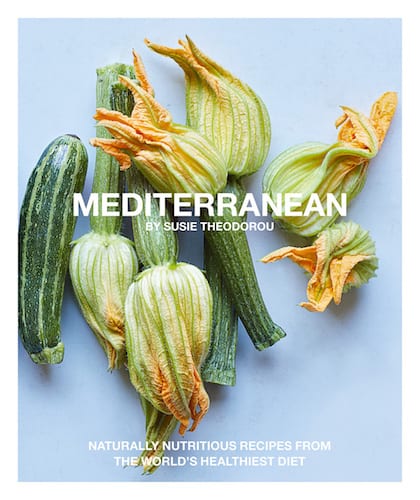 To map out the key elements of a Mediterranean diet or lifestyle, we checked out Susie Theodorou's new book, Mediterranean: Naturally Nutritious Recipes from the World's Healthiest Diet. The book maps out how to make a serious lifestyle change to eating good, seasonal and nutritious foods. Rather than focusing on restrictions of weight loss, the book highlights focusing on eating more of the right foods and doing it communally.
Check out a few of the tips from the book and see if you can incorporate one per week into your lifestyle.
Focus on vegetables and legumes first.
When you are planning your dishes, base them first on the fruits, vegetables or legumes that are in season. If you are adding in meat, it should come is as a second thought and in a lesser amount than the vegetables and legumes.
Make extra virgin olive oil your go-to.
Replace other oils and butters with high quality olive oil. This is a key point of the Mediterranean lifestyle and helps bring healthy fats into our bodies.
Bring on the garlic, onions, herbs and spices!
Incorporate more of these flavors and ingredeints into your cooking to boost your flavonoids. Flavonoids help improve cardiovascular functions.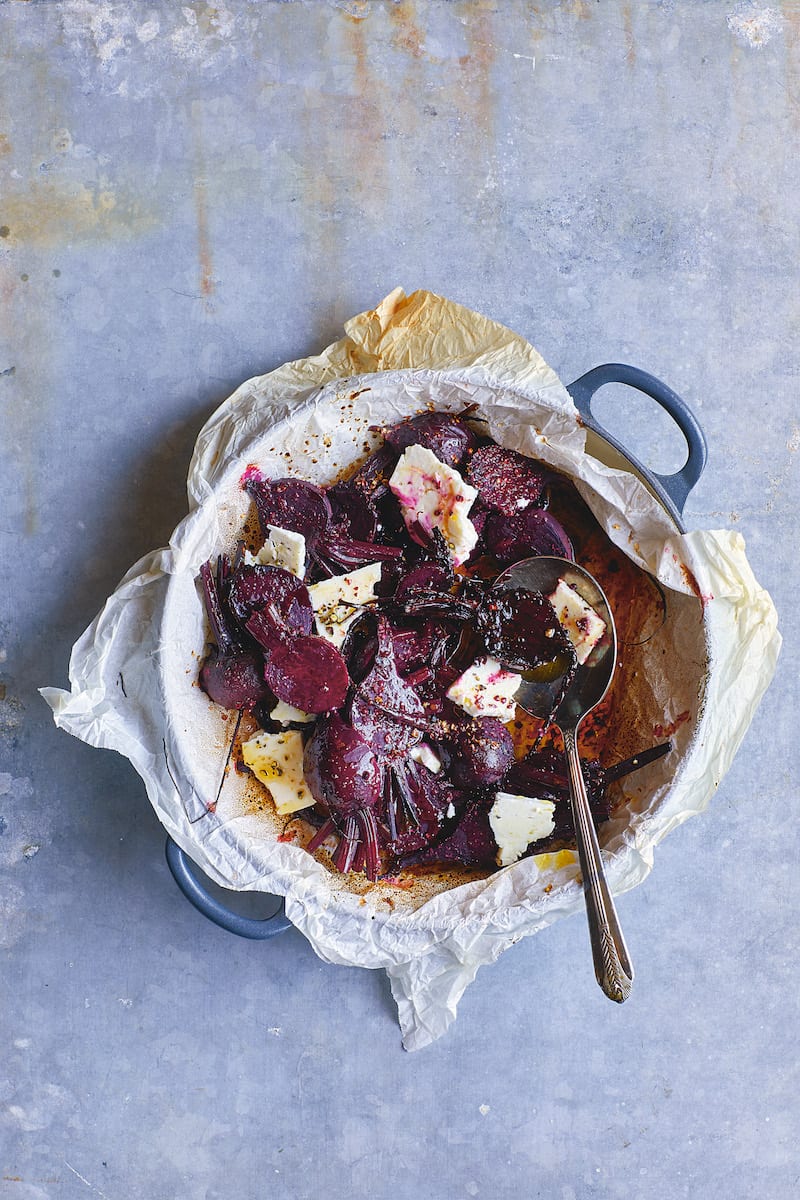 Slow Cooked Beetroots and Feta
Drink lots of water.
The Mediterranean lifestyle focuses on having water or herbal teas at and between every meal. Red wine is the main alcohol consumed and it typically only enjoyed with a meal and company.
Cook clever, not lazy.
A pillar of the Mediterranean lifestyle and of author Susie Theodorou is make food flavorful, but also easy to prepare. If you stick to using seasonal ingredeints, your food should easily be delicious. The recipes in the book are easy to serve to a crowd or prepare on a weeknight.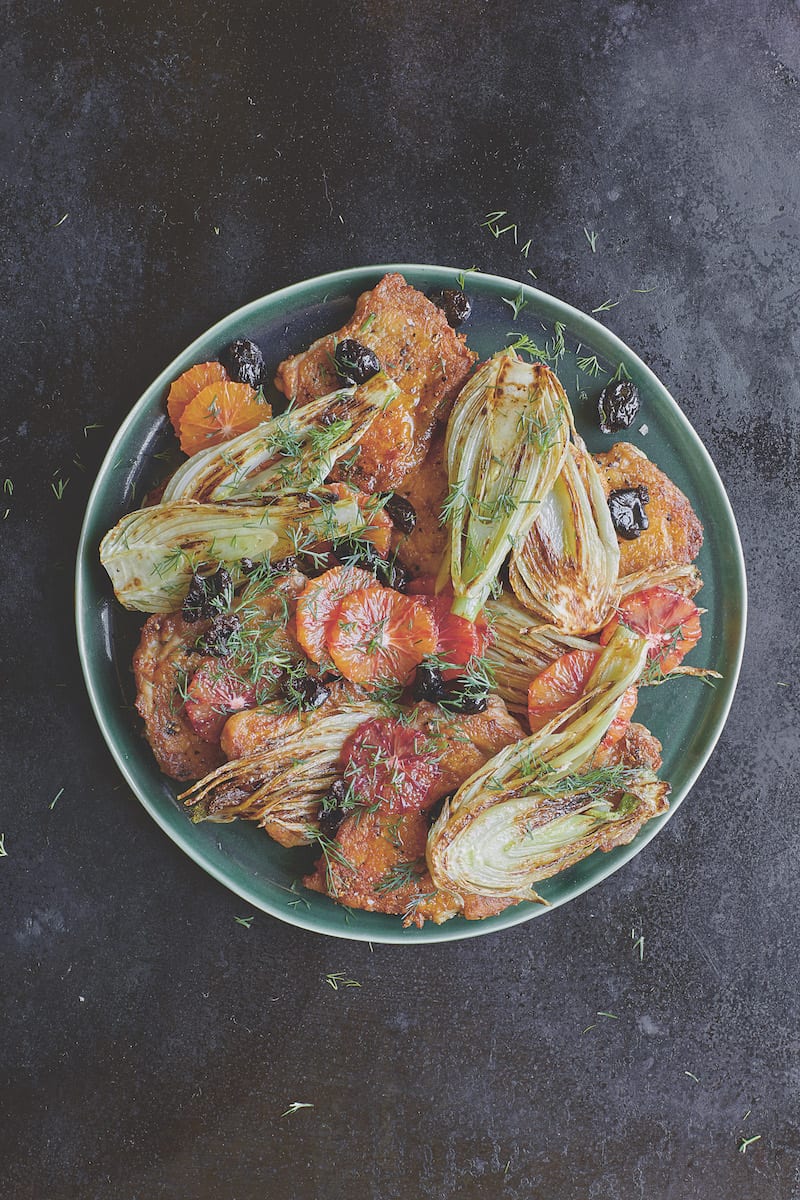 Chicken thighs with fennel, blood orange and black olives.
"Mediterranean" by Susie Theodorou © 2018 Kyle Books, food photographs © John Kernick.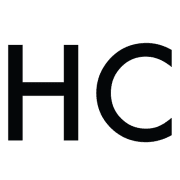 Honest Cooking
The Honest Cooking editorial team handpicks inspiring culinary stories to share with you that we think are beautiful. We strive to create an inspiring place for culinary exploration, salivating recipes, interesting personalities and stories.