The newest addition, besides Shake Shack, to Danny Meyer's delicious restaurant empire, Marta brings wood oven pizza to NYC.
By Mitch Weinstein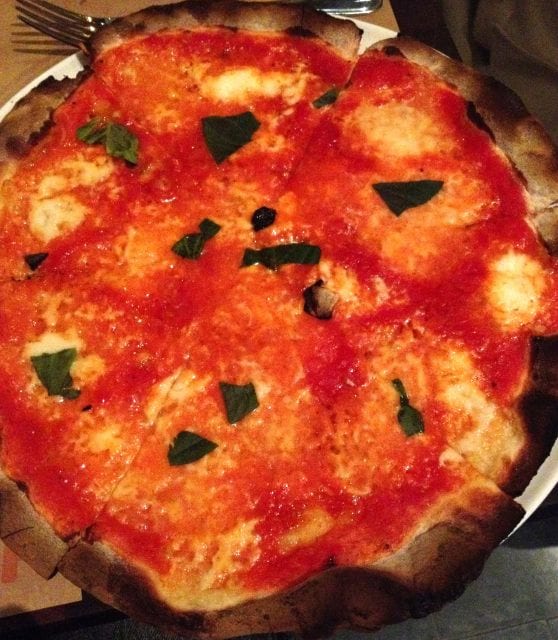 Whew – that was a long time off (not that I need time off, but my brain cells needed it). And anyway, it's not like Significant Eater and I have been starving ourselves…actually, we've been eating plenty, drinking maybe not quite as much, and, in general, waiting for the summer to end. I'm always waiting for summer to end, btw – since the complaining about air conditioning gets old. Although, really, it was kind of hard for me to complain this past summer, since it was fairly mellow, what with global warming climate change and all that.
So – of all the meals, what were the latest and greatest? Let me start with Marta…the newest (unless they've opened another Shake Shack in the last few weeks) entry from Danny Meyer's Union Square Hospitality Group, helmed by Chef Nick Anderer, who also happens to be the chef at another USHG favorite of ours, Maialino.
Marta is the Anderer and Meyer take on the Roman pizzeria; of course, if you were to ask a group of Romans what Roman pizza is, you'd probably start an argument, just like what would happen if you asked a group of New Yorkers the same question. There's the thin, thin, thin and really crispy crust. There's the (usually) long, beautiful flatbread (generally eaten at room temp, sometimes topped, sometimes not) known as pizza bianca. There's Gabrielle Bonci's unique and brilliant Pizzarium, serving pizza al taglio, or by the slice…and you get to pick how big a slice you want. You see – it's not easy – but the nice thing is, there's generally something for everyone. American expat Roman food experts, people like Katie Parla, Elizabeth Minchilli, Maureen Fant, et. al., have all written about Roman pizza. I've probably gotten recommendations from each of them about where to have pizza in Rome. Some were spot on – some not so – at least to my taste (then again, I've given some recommendations that people have thought sucked, so…).
Maybe it's better to divide the pizza wars into two types of places. There's the Pizzarium style (al taglio), where you get a slice or two or three and eat it, generally while standing up. And there's the sit-down place (pizzeria), where you order at table and get a whole pie or two or three, and eat it while at table. At these types of places, there is other food to order in addition to pizza, and if you've gotten this far, that's what Marta is all about.
A week or so ago, Significant Eater and I were lucky enough to be able to join two friends who had scored a reservation at Marta, which isn't exactly an easy task, because when Danny Meyer opens a new place, expect pandemonium.  So, where to start?  Both the suppli and the croquette showed a deft hand at the fryer, and the rabbit meatballs might be a gateway drug leading to coniglio. Though Sig Eater has had her fill of octopus (which is on every damn menu in town), I liked the charred and tender tentacles.
Of course, Marta is a pizzeria first, and it now sets the standard for this style of Roman pizza. I think it easily could hold its own in Rome…
That's the Margherita, but we also sampled the fiori di zucca (zucchini flower, mozzarella and anchovy – yes, please) and, compliments of the chef, the patate alla gricia, a pizza topped with potatoes and the stuff you'd top pasta alla gricia with. Make that guanciale, pecorino and pepper. Spicy, funky and not your mother's pizza pie, if you get my drift.  Sure, sure, we'd had enough food. But, not knowing when we'd get back, a couple of entrees were "necessary…"
In the foreground – the funghi arrosti, delicious, juicy, meaty mushrooms that can (almost) make one forget about, well, meat. They're served atop a really cool vegetable, that I first saw at the Union Square green market. It's called spigarello, and it's one of the many variants of broccoli raab,  perhaps a little less bitter, though bitter is one of my favorite tastes. Behind the 'shrooms – the beer brined half chicken (pollo ubiraco), another gift from the chef, another winner from the oven. There are those who will probably mention that the chicken is salty, but hey – it's brined, and that's what happens.
Is it possible that we were too stuffed for dessert? Well, yeah, but there are some nice Amari – always a good way to end a big meal like this. (OK, we did share a few scoops of gelato).
Tariff?  Depends on how much you eat, my dear. But I suppose one could get out fairly reasonably; two of the apps were $6 (the suppli and the crochette) and the Margherita comes in at $12. Cocktails are between $10 and $14, wines run the gamut. Not cheap, but not crazy expensive, either.
Another plus – they have these…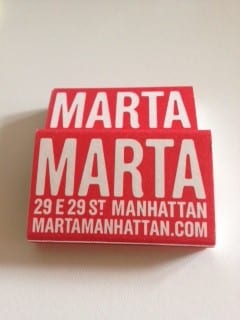 And who doesn't love a place with matches?
Can't get yourself to Rome any time soon? Marta (and its older sibling, Maialino) have got you covered. Buon appetito.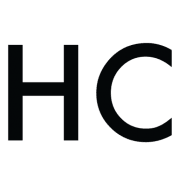 Mitch Weinstein
Mitch Weinstein is an avid seeker of good food, culinary school grad and writer of the blog Tasty Travails. When not cooking at home, he is on the hunt for that next delicious restaurant meal, great market or maybe even a cocktail. He regularly contributes to the food and drink forums on mouthfulsfood.com, eGullet.org, Chowhound.com and others.