This simple recipe for preparing Maine sweet shrimp makes an elegant appetizer for 3 or 4 people or could be eaten as a lovely light dinner for one.
By Jessica Dang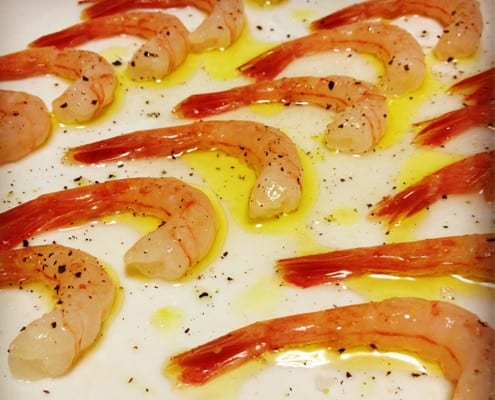 One of my favorite seasonal delicacies is Maine sweet shrimp, that enjoys a brief season that only lasts between mid-January and late March. The first time that I happened across this special shrimp was a few years ago at the seafood counter at Citarella. They were easy to spot because of their vibrant, ruby red shells and dainty proportions. Displayed whole, with their heads still on and a small pouch of light grey roe nestled between a fringe of tiny legs, I was intrigued and bought half a pound of them out of curiosity.
At home, my mind was giddy with ideas on how to prepare these delicate crustaceans. Should I steam them with a sprinkle of Old Bay or quickly poach them? Or maybe I should try dipping them in cornstarch and flash-frying in hot oil so that they're nice and crispy?  I couldn't contain myself. Haphazardly, I plucked out a shrimp from the pile, rinsed it under cold water, peeled away the shell, and popped it in my mouth. Heaven! That little morsel was just bursting with a clean, sweet sea breeze flavor.
The best thing about Maine sweet shrimp is that it's caught in the wild and usually sold straight from the Atlantic Ocean, never frozen. That's why the flavor is so pure. Instead of dipping the sweet shrimp in a soy sauce and wasabi mixture in the manner of Japanese sashimi, a minimal touch of olive oil and lemon juice is all it takes to showcase the refined simplicity that makes Maine sweet shrimp so prized and desired. The memory of a mixed crudo platter that I had eaten years before in Milan served as my inspiration: folds of fresh salmon, butterflied langoustine tails, and oysters on the half-shell, brimming with its liquor, all arranged on a plate with lemon wedges and dressed with nothing more than a drizzle of fruity olive oil, sea salt, and freshly cracked black pepper. It's the only way I've eaten Maine shrimp since.
This simple recipe for preparing Maine sweet shrimp makes an elegant appetizer for 3 or 4 people or could be eaten as a lovely light dinner for one.
Ingredients
½ lb. (0.2 kg) of Maine sweet shrimp
2 tablespoons of fruity olive oil
½ lemon
Maldon sea salt
Freshly cracked black pepper
A chilled plate
Instructions
Rinse the shrimp under cold water in the sink and carefully peel them. (You can reserve the shells and freeze them to use as a base for soup stock later, if you wish.)
Lay the shrimp on the chilled plate. You can fan them around a round plate or arrange them in rows on a square or rectangular plate.
Take a pinch or two of the sea salt flakes between your fingertips and crush them into a fine powder, sprinkling it evenly on the shrimp. Add a very light shower of freshly crack black pepper.
Squeeze the fresh lemon juice over the plate, finish with olive oil, and serve immediately.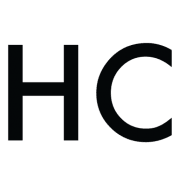 Jessica Dang
Jessica Dang is a freelance writer, blogger, and social media consultant based in New York City. She is currently developing Single Girl Dinner, an online community and resource of dinner ideas for young independent women living in the city. She enjoys reading menus, dining at the bar, and experimenting in the kitchen when no one's looking. When it comes to food, she can't resist uni, foie gras, caviar, or Popeyes' fried chicken.