Justin Ide visits the Free Union Grass Farm to meet the owners Erica and Joel, to talk about their local food production.
By Justin Ide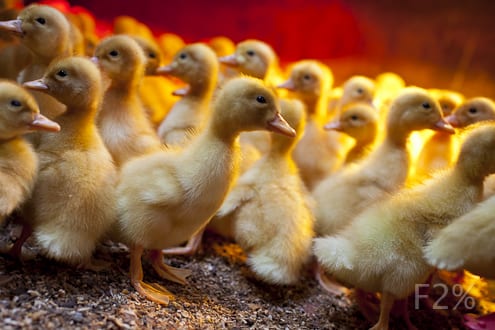 I've heard about Free Union Grass since we arrived here a year ago, and the fact that we live in Free Union ourselves made our connection that much stronger. We've purchased chicken and eggs (eggs no longer, not 'cause they aren't good, we just found a closer source, alas) from them in the past at the Farmers Market in Charlottesville, but I didn't have a chance to get over to their place until last week.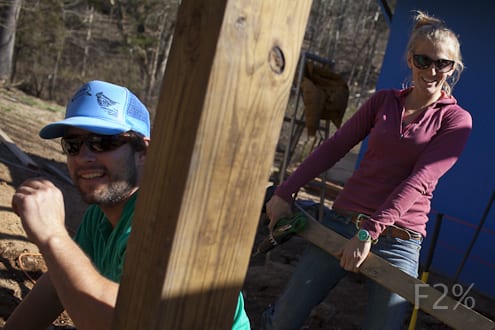 I was inspired to contact them because I saw that they were hosting Outstanding In The Field in September at their place. Since Susan and I were very familiar with OSITF from our time in Boston, I knew we would be getting tickets for that for sure. I also knew that it was time to get in touch with them. Last Friday afternoon I found Erica and Joel outside, building an addition on their brood house from reclaimed wood, in an effort to expand the space they have and to increase their flocks of ducks and chickens.
The minute you meet them, a sense that you've known them forever comes over you, and their good-natured personalities put me at ease immediately "Welcome to Free Union" says Joel Zlezak as he gets off the tractor and meets me in the driveway he's called home his whole life. Raised right there in Free Union on a dairy farm and not straying too far until college, being a farmer seemed ultimately to be in his DNA.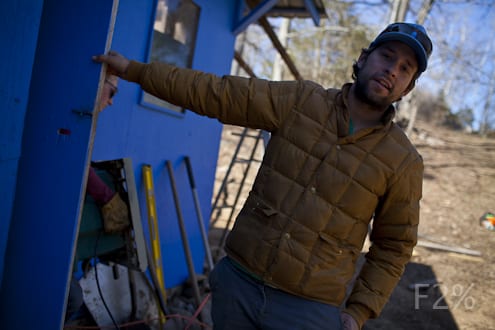 Joel explains about the process of starting the farm, "We started three years ago," while helping rip some reclaimed wood for the addition to the brood house. "We got a no interest loan from a really good friend of ours for five cows," then Erica corrected him, "cow calf pairs" from the other side of the yard. Smiling at the preciseness of Erica, a trait she can't turn off and is strangely endearing, he continued "We've bred them twice now, and we're on our last payment (of the loan) with him."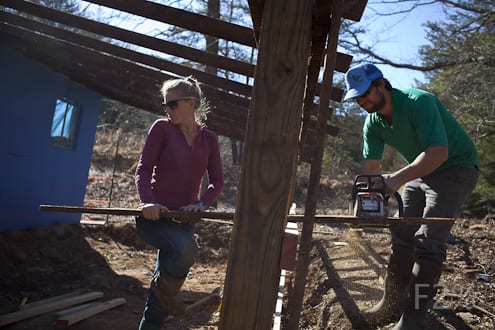 The happy banter between the two young farmers and the way their personalities complement each other reminds me of my own relationship with my wife, and the quote "goes together like peas and carrots" comes to mind. When asked if they are married or simply living in "social sin," Erica responds "Living in sin… rings get in the way of farm chores," but continued "I don't think either of us imagined who we'd have," when I asked if they could have imagined what they are doing now five years ago, "but we both knew that farming was where we were going … so finding someone who was ready to farm now was just serendipitous."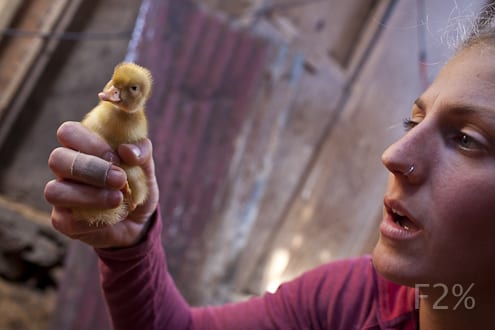 Asked about the importance of what they do and what it means to them, Joel chimes in "We love the lifestyle. We get an incredible workout everyday outside and we get to spend a lot of time together … for the good and the bad," laughing a nervous laugh. "Yeah," calls out Erica in the background, "both Joel and I really value this kind of food, and the knowledge that we created it with our own hands." Erica continues, "It's helped us learn more about cooking, has introduced us to lots of other people who love food, and is just our passion." Joel in the same vein says, "We're creating really good food in a very sustainable way, and we are just obsessed with it."
See Also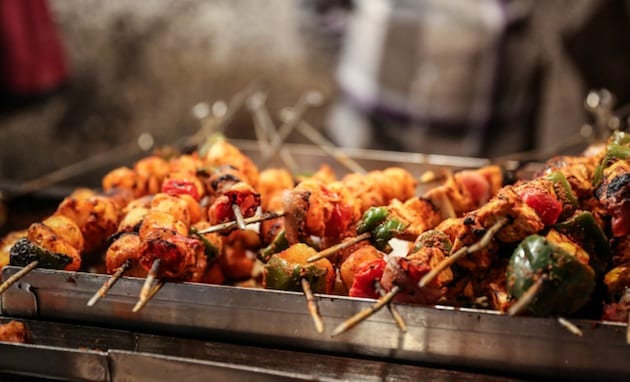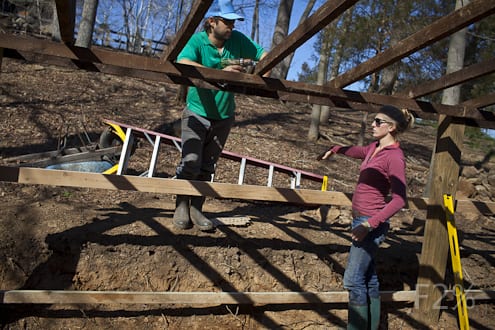 When I asked what was next for Free Union Grass Farm, Erica responded that they were "Working towards homeostasis," clearly relying on her science background, from her degree in environmental education at Warren Wilson College in North Carolina. "We will always be fixing things and rebuilding and redesigning, but we hope to get to a point of sustainable production that can meet the demands of our customers, use our land to its fullest, and accomodate our financial needs." Part of that, like building on the addition to the brood house, is geared toward "increasing chicken and duck production this year," said Erica, and "using goats to manage our invasive species, and growing the cattle herd."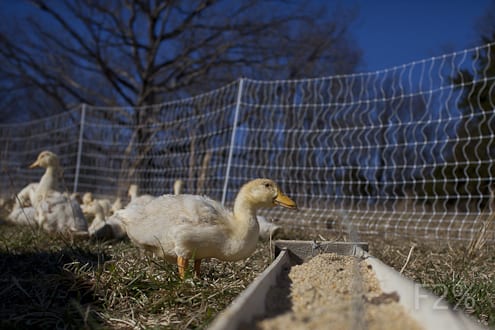 Having their produce locally available is really important to both Erica and Joel, and locally sourcing their own food is a high priority. "I'm a bit of a meat snob given all I know about the commercial meat industry," says Erica. "Although I've been trying to be a little less militant about this to make social situations easier."  When asked what others could do other than frequent Free Union Grass Farm, Erica responded, "I guess what people can do to connect to their food sources, is to not make excuses." She continued, "If you want something and you care about it, you'll seek it out and you'll spend more on it. You'll learn why it costs more, believe that it has a greater value, and vote for it with your dollars." She finished up with "So, do that."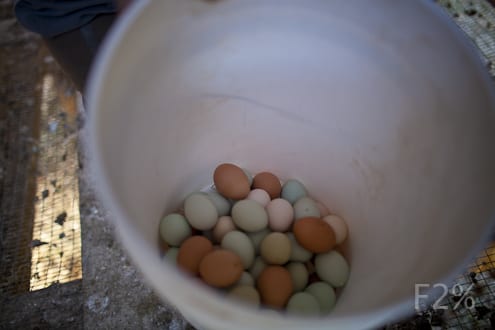 So you, out there reading this, do that. Get out there; hit the farmers market; call up Erica and Joel at Free Union Grass Farm, and make a difference in your life, in what you eat, where you shop and how you get your food. Knowing our food, where it comes from, and who we are getting it from is critically important to all of us … so stop making excuses and do that!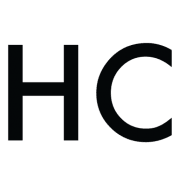 Justin Ide
Justin Ide is a veteran photojournalist and former Peace Corps volunteer. He has recently turned to food and food industry photography realizing that is where his heart and soul reside. When not on assignment, Justin can be found chasing wild trout with a fly rod, or cooking in the kitchen with his wife Susan, under the watchful eyes of their two Labrador retrievers, Utah and Normand.