No ice cream maker needed and you have a tangy treat with a hint of honey.
By Ann Low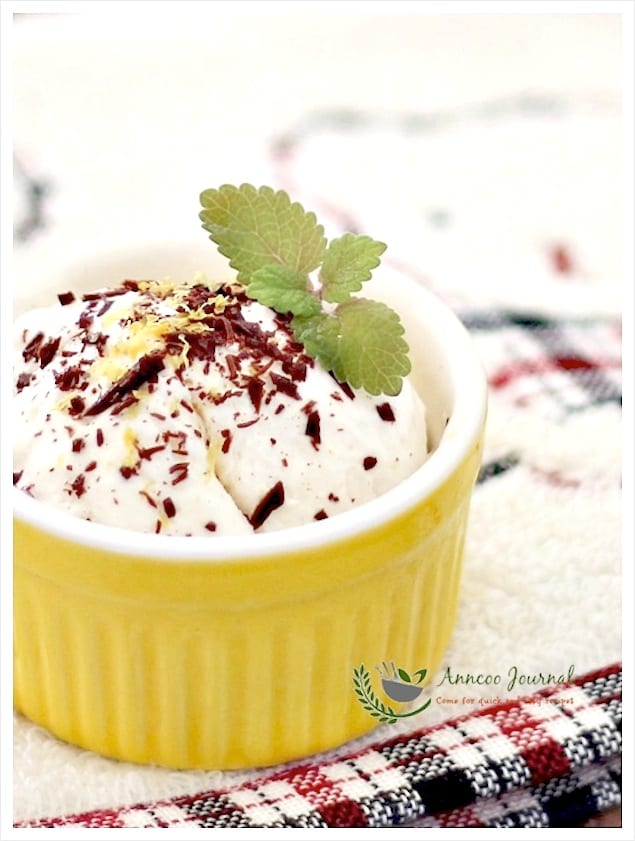 You don't need to use an ice cream maker to make this ice cream. Just about 15 minutes for the mixing and your ice cream is done. Then store the ice cream in the freezer several hours or freeze overnight before serving. Mmm… this ice cream is perfect for an after meal treat! Love the refreshing tangy lemon flavour with a hint of honey. You'll get addicted and love every scoop of this lemony ice cream. Yummy!
Lemon Curd Ice Cream
Lemon Curd Ice Cream with a hint of honey, no ice cream maker needed.
Ingredients
130g Lemon curd
150g Natural Yoghurt
1-2 tbsp Lemon juice
zest of 1 lemon
2 tbsp Honey
200g Fresh topping cream
Instructions
Mix well lemon curd, natural yoghurt, lemon juice and zest in a large bowl and add in honey, stir well with a hand whisk.
Whisk fresh topping cream to stiff peak. Fold fresh cream to lemon curd mixture and mix well. Pour into container and freeze for overnight until it's firm.
To serve, add some chocolate rasps and lemon zest on top or toasted nuts or raisins if you prefer.
Ann Low
Ann Low is the author of Anncoo Journal, and loves to bake and cook for both family and friends. She acquired a strong passion for culinary skills from a very young age by watching her grandmother prepare delicious meals for the family. Ann believes that baking is an art and she wants to share her baking and cooking experiences with everyone in the world.